41 Sparkling Arm Candy Ideas ...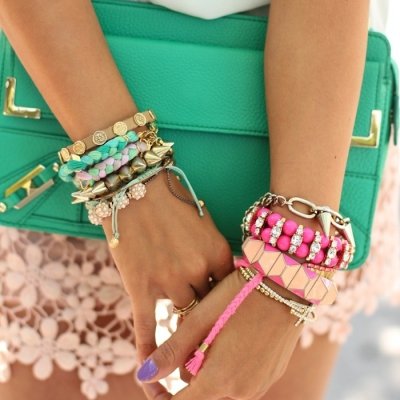 Accessorizing with bracelets is one of the best ways to spice up an outfit but just stacking random bangles on your wrist will not work, for that reason here are some arm candy ideas to help you out. You might notice that the trick is to stack the right type of bracelets and make it look effortless, which is why it's important to mix different sizes, textures, and even colors. Among the variety of dimensions and color schemes, there must be a common theme just like in the following arm candy ideas.
1.

Fossil Watch and Matching Gold Bracelets

Via twitter.com

One of the most common arm candy ideas, with the gold watch taking the center stage!