When it comes to jewellery, a bold statement bangle can do wonders. They're a surprisingly easy way to update an entire outfit. A chunky bangle can add an instant bit of edge to your look. You can choose to collect a few or many. Below are just eight statement bangles that you might want to keep an eye on.
---
1

Oasis Wide Resin and Metal Bangle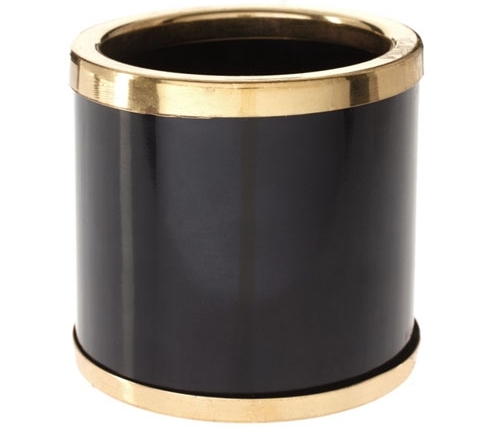 Price: $14.34 at asos.com
Black and gold is such an effortlessly stylish combination. The width of this bangle is what really makes it stand out. The minimal design means that it can be worn in an assortment of ways. Try pairing it with a cream shift dress and killer suede wedges.
---
2

Asos Light Based Floral Bangle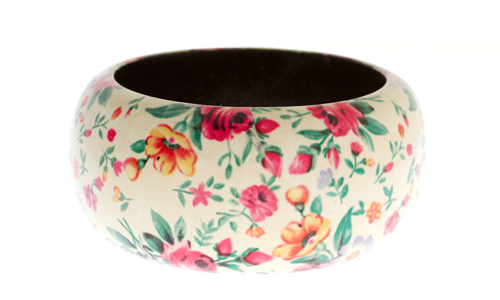 Price: $14.34 at asos.com Statement bangles are meant to be a fun addition to an outfit. This fresh floral bangle is just that. It is made from wood and features a contrasting floral design. Slip this retro-inspired bangle on to update a plain day-time outfit.
Trendinig Stories
More Stories ...
3

Disaya Large Zip Bangle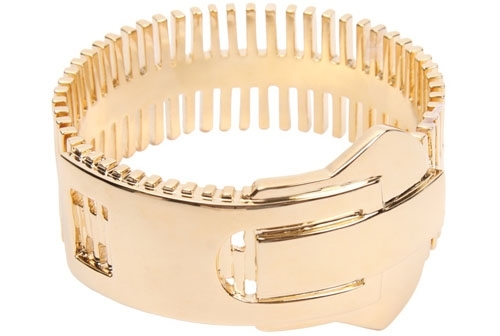 Price: $358.60 at asos.com
This bold statement bangle is reminiscent of a zipper fastening. This zipper shape is created by the textured 'teeth' band and zip pull detail. This bangle is made from stainless steel and has a gold finish. If you wear a lot of gold jewellery, this bangle could easily fit in with your everyday pieces.
---
4

Asos Sixties Style Two Tone Square Chunky Bangle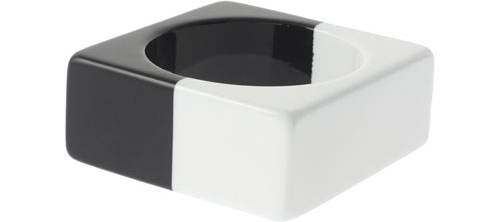 Price: $17.93 at asos.com
This chunky bangle is a great piece of sixties inspired jewellery. The square design is just a little bit off kilter – and that's the way I like it! The monochrome color palette is sleek and minimal. Pair this with jeans and t-shirts during the day and colorful cocktail dresses at night.
---
5

Simon Sebbag Large Square Bracelet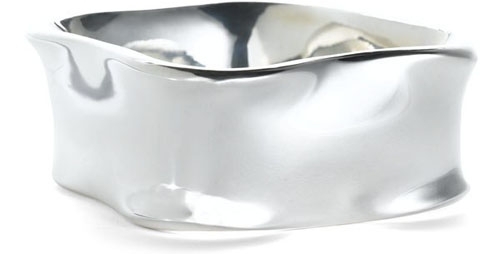 Price: $225.00 at shop.nordstrom.com
This sterling silver bracelet is sleek and sophisticated. The square design is what really makes it a statement bangle. The sharp corners, however, have been softly molded to create the impression of curved edges. This is the kind of chunky bangle that you could wear day in and day out.
---
6

Forever21 Faceted Swirl Solid Bangle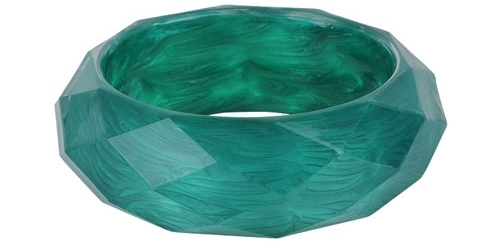 Price: $5.80 at forever21.com
This bangle is an excellent way to add a jewel-toned touch to your look. It has a multi-faceted outer that creates a pyramid-like appearance. It also features subtle swirls and a shimmer finish. Even thought it looks chunky, it is fairly lightweight and would be easy to wear.
---
7

Marc by Marc Jacobs High Tide Colorblock Large Bangle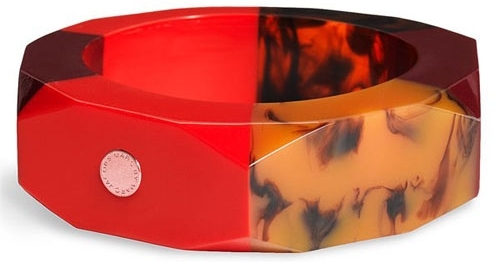 Price: $88.00 at shop.nordstrom.com
Try adding a funky twist to your outfit with this resin bangle. The panels of color give it that colorblock effect. The bangle also features a small designer logo stud. This bracelet is very retro inspired - which is what makes it such a head-turner.
---
8

Mango Gold Chunky Bangle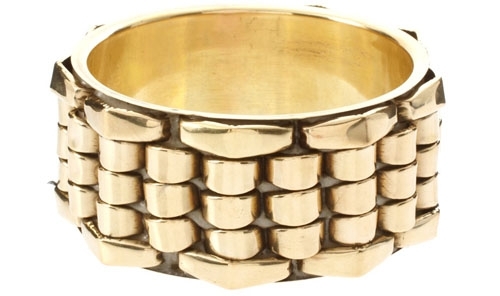 Price: $30.48 at asos.com
The chunky ridge detailing is the foremost design feature of this bangle. The gold-tone finish is classy and understated. This bangle could easily take you from day to night. Keep the rest of your jewellery to a minimum to let this statement bangle really do its job.
No matter what your budget, a statement bangle is a quick an easy solution to updating an otherwise bland outfit. Which of the above statement bangles do you like best?
Top Photo Credit: monsalways
---
Popular
Related
Recent