White Gold Earrings are a chic choice of everyday jewelry, but they're also great for special occasions. If you're not a fan of traditional yellow gold jewelry, white gold is a stylish alternative. From studs to hooks, there are a range of white gold earrings available. While they may look like silver jewelry, white gold jewelry tends to be more expensive. Take a look at some wonderful white gold earrings below.
---
1

Anito Ko Spike White Gold Earrings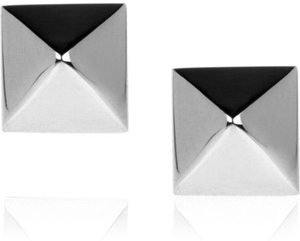 Price: $325.00 at net-a-porter.com
These stud earrings are great if you want to add some edge to your everyday jewelry. They're made from 14-karat white gold and feature pyramid stud faces. They also have a slightly distressed finished and a butterfly fastening. Despite being a bit edgier, I think these earrings are still subtle enough to be worn every day.
---
2

Jennifer Meyer White Gold Wishbone Earrings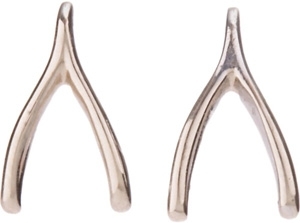 Price: $275.00 at barneys.com
Add a bit of luck to your jewelry collection with this white gold earrings. They have an offbeat wishbone design and are made from 19-karat white gold. They have a post fastening back with a 9mm drop.
3

Ileana Makri X-Stud Earrings

Price: $1090.00 at barneys.com
X marks the spot with these stunning white gold earrings. These X-shaped 18-karat gold earrings are set with pave diamonds. The design is less traditional than most earring designs, but it's something that I think works quite well in a modern setting.
---
4

Wouters & Hendrix Diamond Cluster Earrings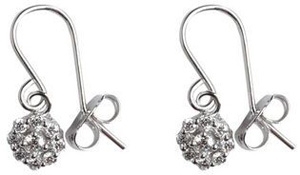 Price: $1431.50 at lagarconne.com
These diamond cluster earrings can take you from day to night. They have 18-karat white gold hooks with diamond clusters at the drop. They also have a clutch back fastening. However, the price tag on these white gold earrings will definitely be leaving you more than a little bit out of pocket.
---
5

Charles Garnier White Gold Earrings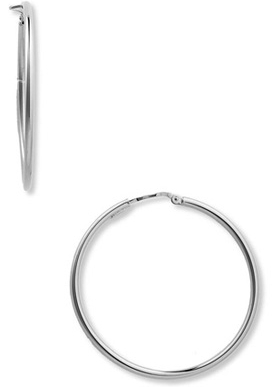 Price: $545.00 at shop.nordstrom.com
These earrings have a simple and chic hoop design. These skinny hoop earrings are made from 18-karat white gold and have a hinge closure. The hoop design is more eye-catching than subtler stud designs. The design is both understated and modern.
---
6

Solange Azagury-Partridge White Gold Diamond Earrings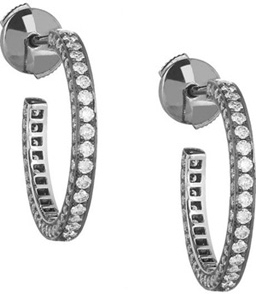 Price: $12,200.00 at net-a-porter.com
Are you sitting down? Because the price of these white gold earrings are sure to knock the wind right out of you. These earrings have a simple hoop design, but are encrusted with diamonds. They're guaranteed to add some sparkle to an outfit.
---
7

Ileana Makri Skull Earrings

Price: $1290.00 at net-a-porter.com
Add an unexpected touch to your outfit with these skull earrings. These 18-karat white gold earrings are embellished with 0.05-karat diamonds. They also have designer stamped details at the rear and bell-back fastenings. Work a rock-inspired look and team these earrings with plenty of leather and leopard print.

As you can see from this list, white gold earrings can get a bit pricey. If you like any of these white gold earrings, but want something similar on a much lower budget, keep an eye out for silver jewelry in similar designs. Which of these white gold earrings would you like to be wearing every day?

Top Image Source: imagesgonerogue.com
More
---
Comments
Popular
Recent