COMMENT
You can walk into any shop and pick up jewelry you like, but wearing something that you've made by following DIY jewelry tutorials is something special. If you want to make your own statements, have accessories that perfectly match your style DIY jewelry is the answer. Feeling inspired? Check out these jewelry tutorials.
1. DIY Finger Knitting Bracelets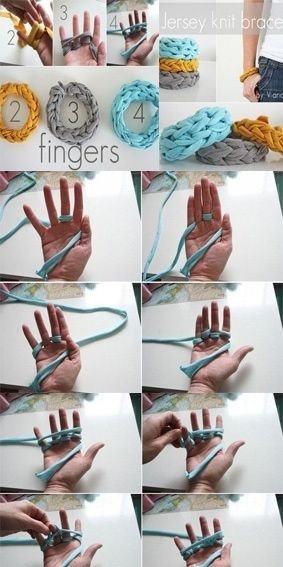 No tools needed for finger knitting. This makes this some of the easiest DIY jewelry to make.
DIY Vintage Button Necklace