You might not think that there are many inventive, innovative ways of wearing pearls, but that's not true at all. The classic ideas are beautiful, of that there is no doubt, but since pearls themselves are so classic and elegant, they look really great when you do something edgy and unexpected. I love wearing pearls myself, so I'm always looking for new ideas. If you love them as well, and want some new ideas, take a look at this eclectic mix, where you'll find traditional ways to wear pearls along with some fresh new ideas.
Table of contents:
1

Pretty Ears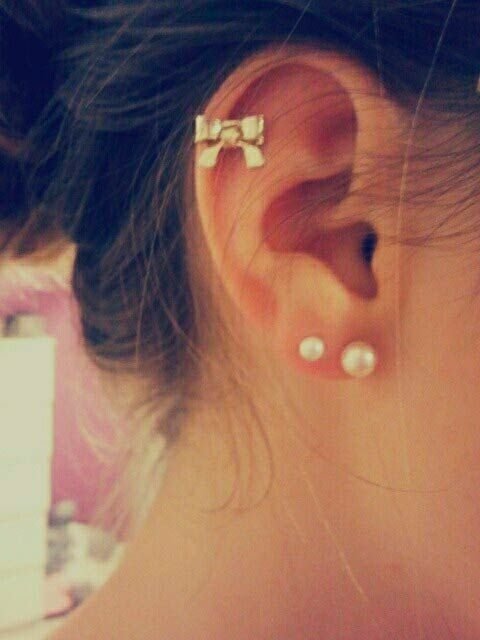 Via Vine Vera Resveratrol Reviews – ...
If you're interested in wearing pearls and you don't want to go with the traditional necklace, decorate your ears! Pearl earrings are precious.
2

Barefoot Sandals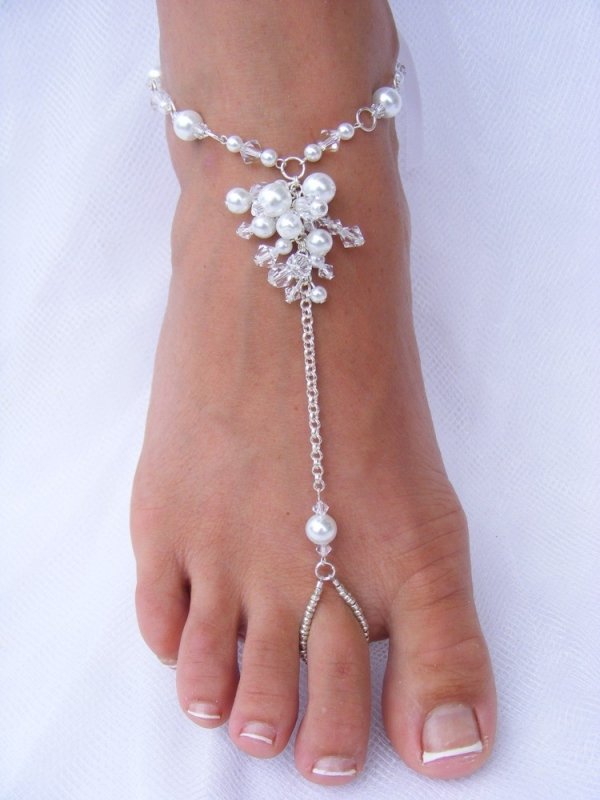 Via Barefoot sandals, beach wedding bridal ...
You can also wear your pearls on your ankles and toes, which is a wonderful alternative to the traditional bracelet.
3

Colored Pearls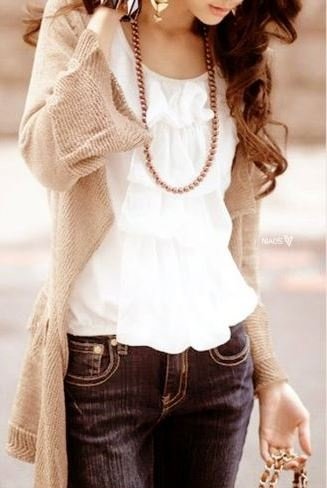 Via Fab You Bliss's Top 10 ...
Adding a touch of color is a great way to be both edgy and elegant with your pearl jewelry.
4

Bling Bracelets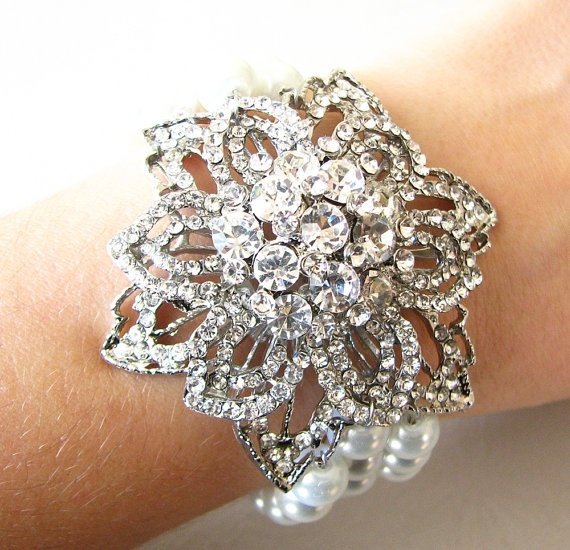 Via Bridal Jewelry Wedding Bracelet Cuff ...
Pearl bracelets are quite beautiful, but if you don't want the same old simple bracelet, find something with a little flash and dazzle.
5

A Sartorial Tangle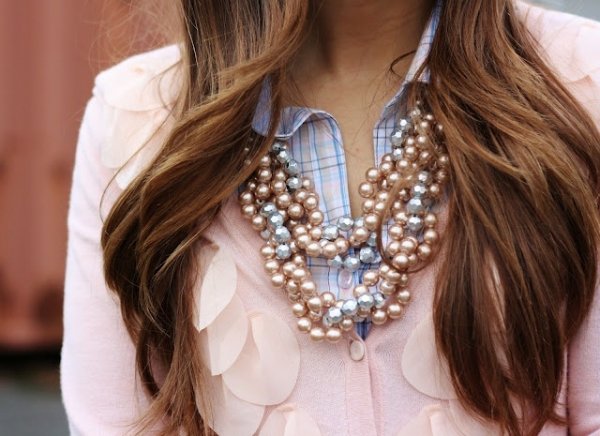 Via laviepetite.blogspot.com
This mixes colored pearls and an interesting design. Those tangles make for a chunky, funky look.
6

Lovely Layers
Via The Students Wife: Momma and ...
There's something beautifully vintage about layered strands of pearls. I suggest varying the size of the pearls themselves as well.
7

A Take on Double Strands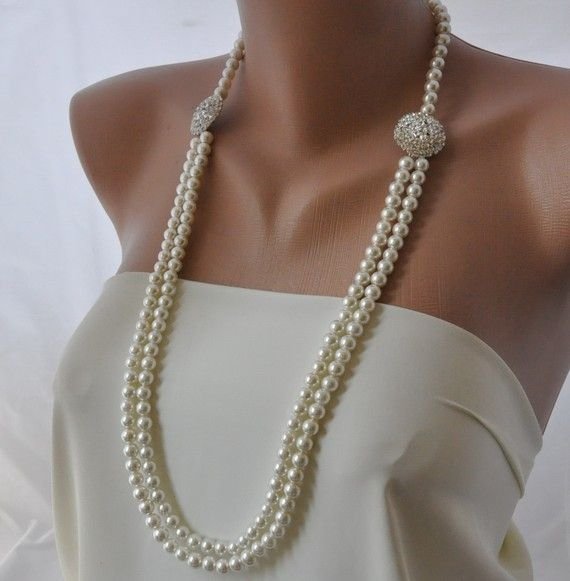 Via Items similar to Handmade Wedding ...
This is like two necklaces in one – and you have to admit, versatile jewelry is always awesome.
8

Pearl Sleeves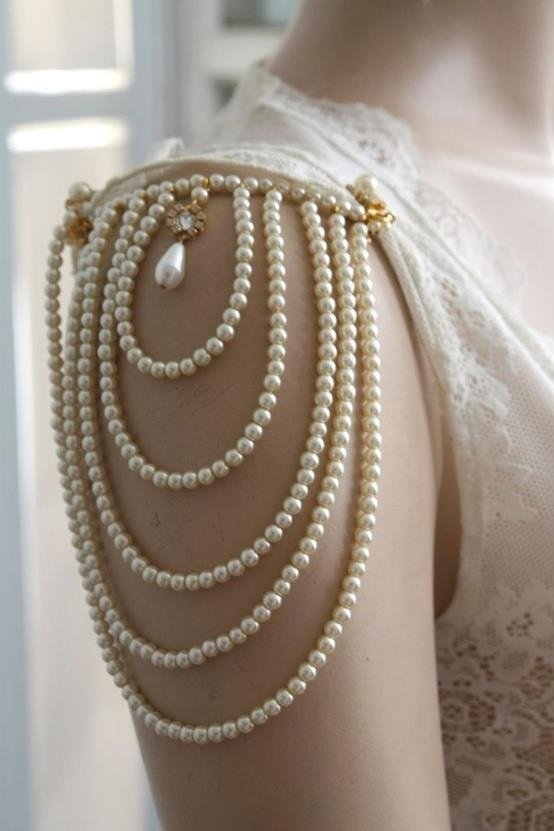 Via Shoulder Epaulettes,Bridal Wedding Pearl Jewelry,1920s,Dress ...
I've never seen anything like this before – it's like a pearl epaulet. Though this is for a wedding dress, I think it would be an interesting addition to a daytime outfit or evening ensemble.
9

Sparkling Statements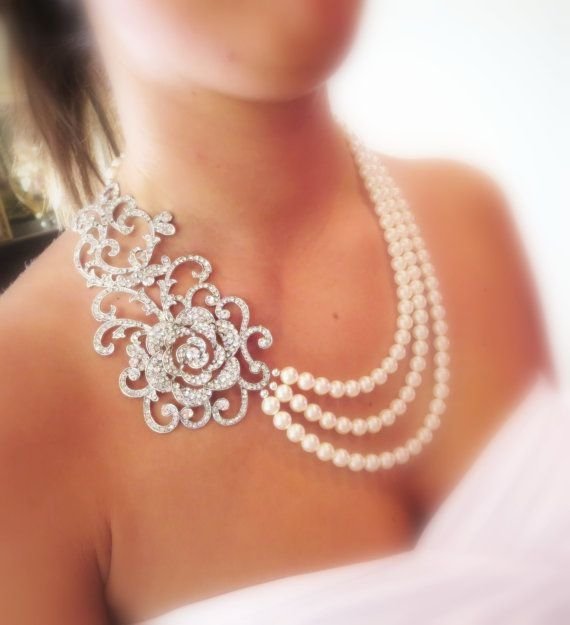 Via Bridal statement necklace, wedding jewelry, ...
This is a piece of bridal jewelry as well, but again, it would make a striking, dynamic piece to wear with a formal outfit.
10

Big Baubles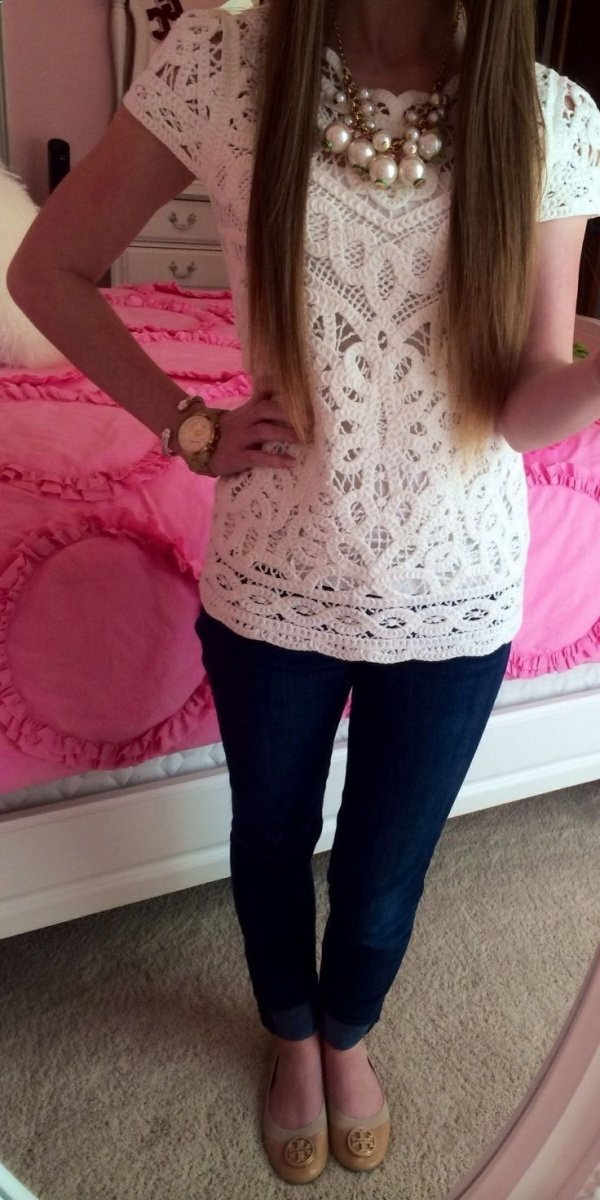 Via uoionline.com
In pearls as in life, go big or go home!
11

Hard Rock Pearls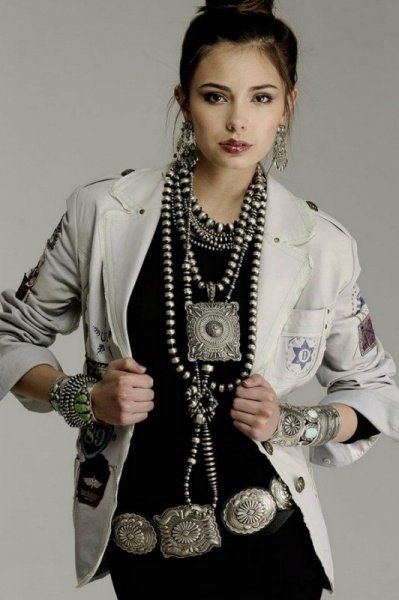 Via I Love Concho Belts
I love this! There's some punk vibes, a bit of rock 'n roll flair, and even a little steampunk style.
12

Pearls and Leather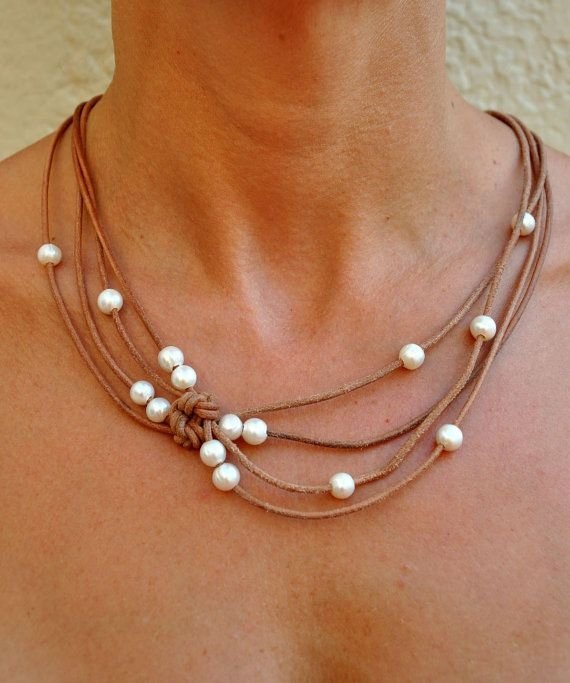 Via Pearl and Leather Jewelry - ...
This is definitely where elegance meets edge. It's a boho take on pearl jewelry.
13

Strands and Strands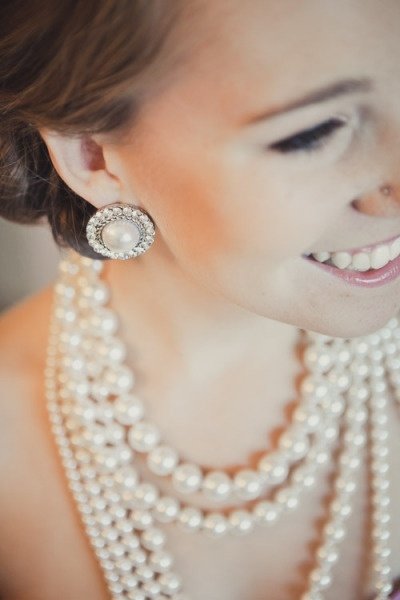 Via Heritage School House Wedding by ...
I really do love the look of several pearl strands worn together.
14

One Single Pearl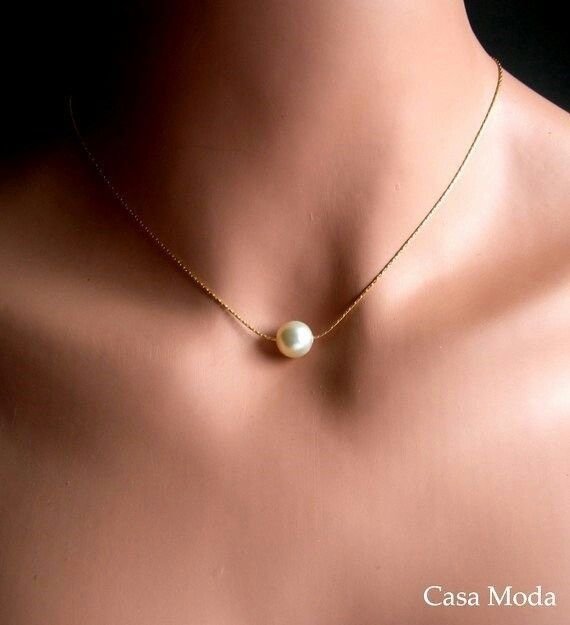 Via Unavailable Listing on Etsy
A single pearl pendant will always look lovely.
15

Swarovski Style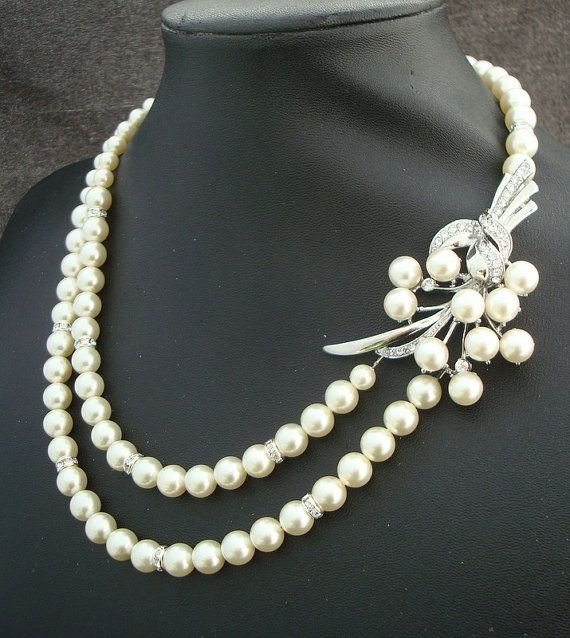 Via Bridal Pearl Necklace, Pearl Rhinestone ...
Pearls go beautifully with sparkling Swarovski crystals, don't you think?
16

Barefoot Sandals, Take Two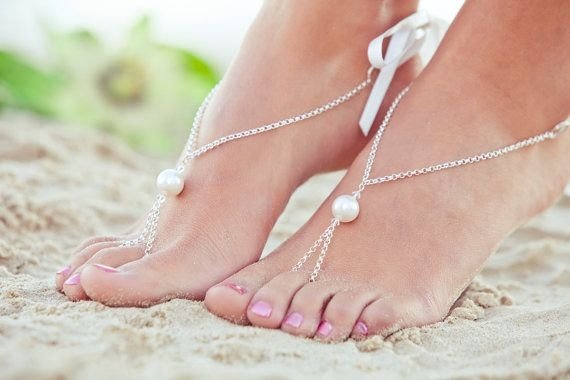 Via Barefoot sandal, beach wedding foot ...
I just couldn't resist sharing another pair of these. They're so pretty!
17

Overabundance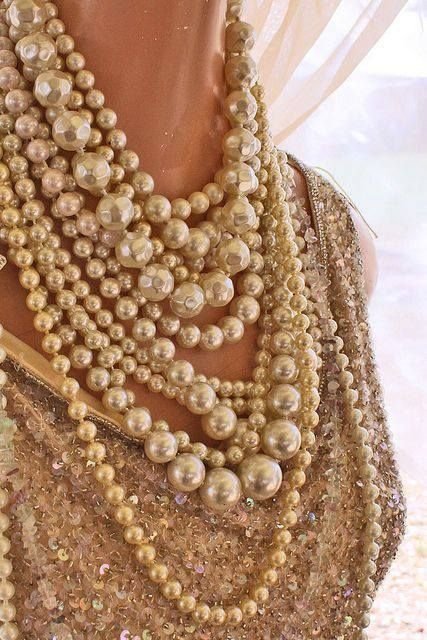 Via +fashion & such+
Here's another layered look, but it's so regal and dramatic, it deserves its own mention. I love the champagne hue!
18

Beaded Pearl Top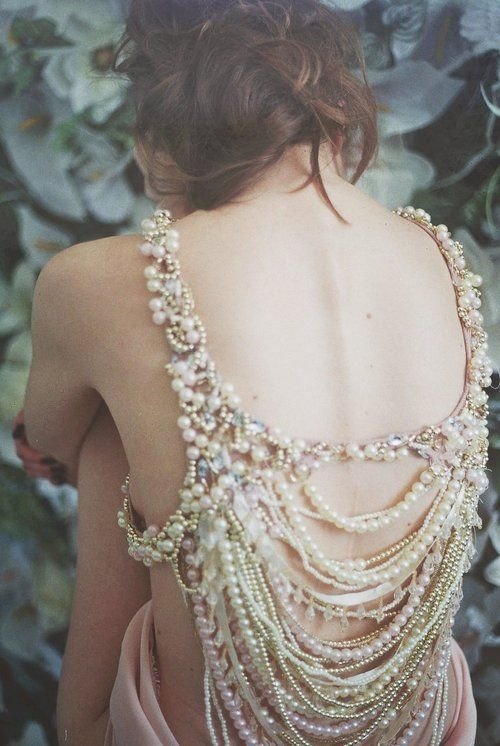 Via Taylor Aube • Joanna Kamińska ...
You maybe couldn't wear this by itself, but isn't this stunning? It's part jewelry, part top.
19

The Ring's the Thing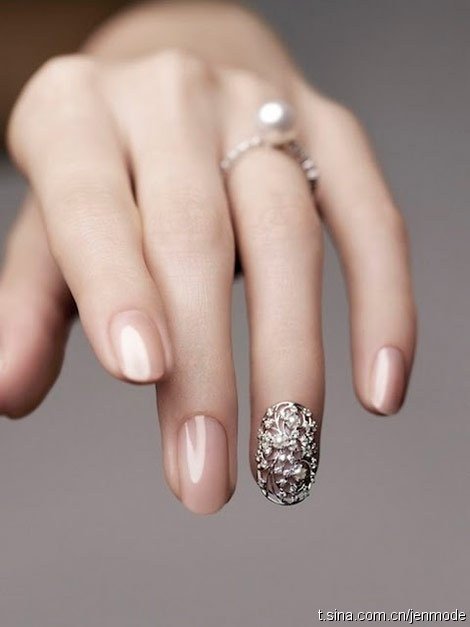 Via Bridal Nails
I actually really love the look of a single pearl, and I think this ring is gorgeous. It's simple, elegant, and so refined – especially with that statement nail!
20

Pearl Accents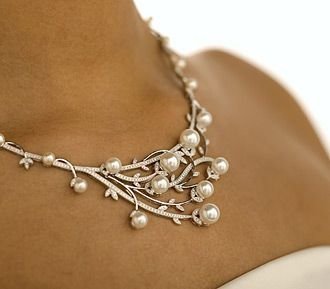 Via Pearl Necklace Pics Pictures, Pearl ...
I love the way the pearls look like little flowers on this piece.
21

From the Back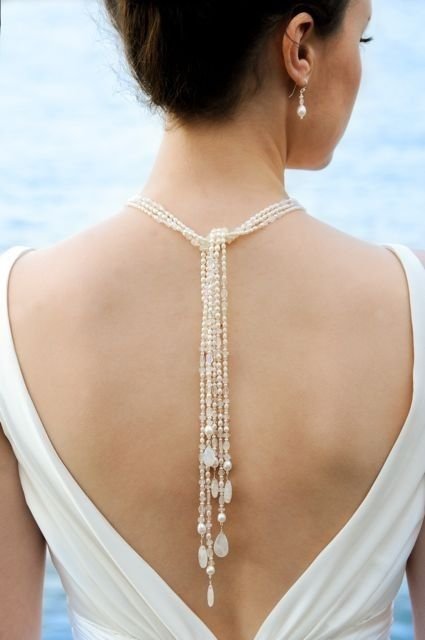 Via Items similar to Moonstone and ...
Having your necklace hang down your back is definitely a change. This would look amazing with a dress that has a more demure neckline.
22

Varying Sizes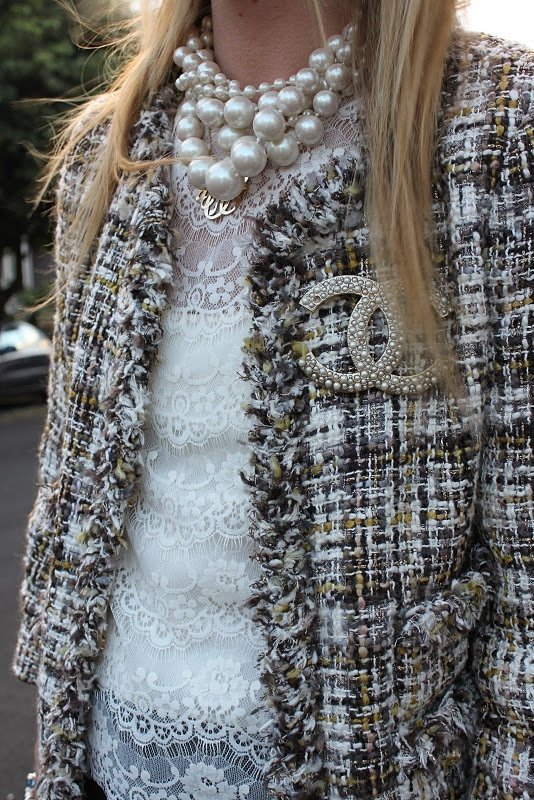 Via Atlantic-Pacific
I love the way the thinner beads mix in with the larger ones. Gorgeous!
23

Mix and Match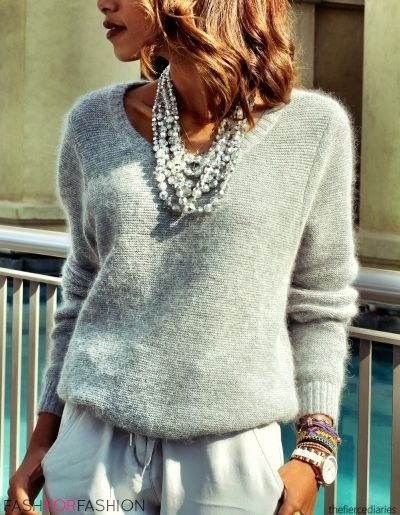 Via fashforfashion -♛ STYLE INSPIRATIONS♛: knit
You can always mix various pearls with other necklaces, especially something with crystals or rhinestones.
24

Floral Fresh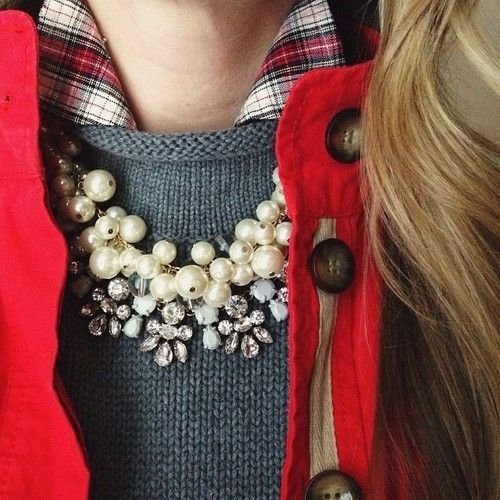 Via 50 Fresh New Winter Outfit ...
Pearls almost always look beautiful with floral details. The mix of colors here is particularly stunning.
25

Opulent and Oversized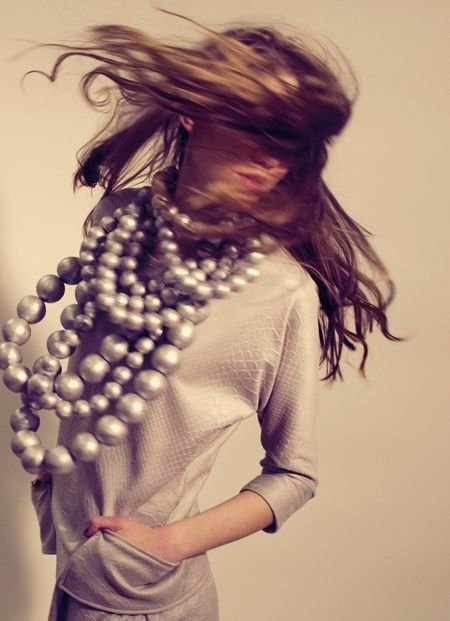 Via Sneak Peek! Patouf A/W 2011 ...
Need I say more? Remember, go big or go home!
Pearls are classic, elegant, refined, and just gorgeous. There are so many ways to wear them, they'll never go out of style. What's your favorite type of pearl jewelry, and how do you style it?
Please rate this article