Fashion Watches are a great way to ensure that you not only are on time, but that your look stays timeless. Personally, I am a huge, huge time freak. I am never late for anything and if I am, it is out of my control completely. My fashion watches (because I have about three different ones that I switch out on) keep me on time and punctual. Are you ladies constantly running late for your next nail appointment or even for work? Throw on one of your many fashion watches and I promise that you won't ever be late again! Below I'm going to talk about some of the coolest, chic and fashion-forward watches on the market today!
---
1

D&G Fashion Watch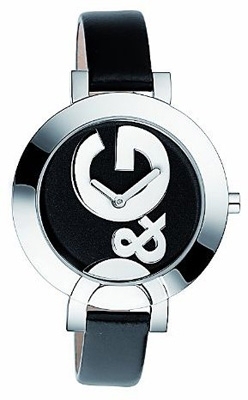 Price: $77.73 at amazon.com
I am personally a huge fan of everything D&G and if I could afford it, I'd have my entire closet decked out with Dolce & Gabbanna. Just having their watch might be enough though and only if it is this one. I like the beauty of the silver clashing with the black and I like the simpleness of it all. Are you looking for a watch that is really elegant and would look great on your wrist for any occasion, this is it!
---
2

Betsey Johnson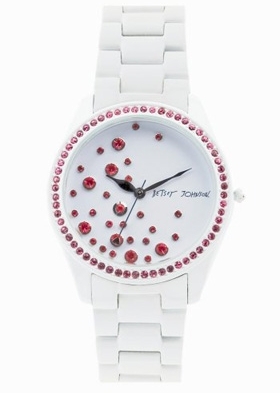 Price: $91.13 at amazon.com
If I can't have D&G, give me Betsey. She's another designer that I think that I could own every single thing from and I love that she's such a rebel. Her clothes and accessories are so awesome and so unique but this watch? Oh, it's definitely going to be my next purchase. Not only do I love the simpleness of it but I like the splash of red and the pure white. It's a keeper for sure!
3

Gucci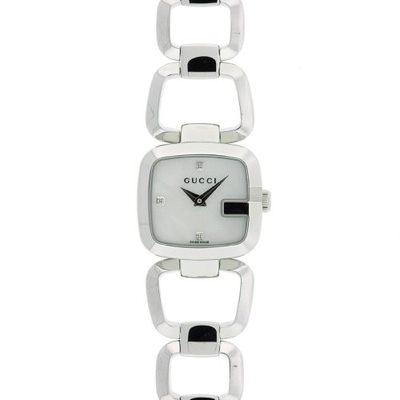 Price: $477.00 at amazon.com
Gucci is one of the most well-known fashion watches brands out there, they are known for their accessories, clothes and even their purses and I have to say, this little gem of a watch is one I'd be happy to own. The price tag is nothing compared to the style of this watch. I love the chain links, the plain face proclaiming Gucci and the black accents – a must to go with your little black dress!
---
4

Dior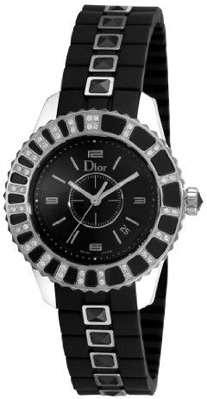 Price: $2,350.00 at amazon.com
Christian Dior is one of my idols. I love the clothes, love the fashion watches and love the concepts that he comes up with. This watch for example is one that I instantly fell for and if I had the money, I'd buy it in the heart beat! The black, silver and diamonds are everything that a girl can ask for in a watch!
---
5

Pink & Flirty Sport Watch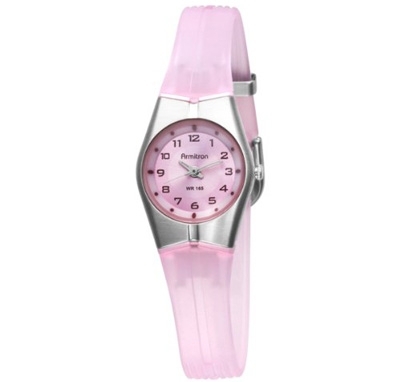 Price: $14.00 at amazon.com
For those of us that are still looking for our fashion watches but don't yet have the funds for designers, why not indulge in this pink, precious little sport watch? I love the fact that while it is a little on the less expensive side, it is still sporty and fun. The pink color is also very pretty!
---
6

GUESS Watch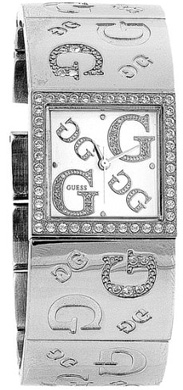 Price: $70.57 at amazon.com
GUESS is another brand that I love. Their jeans are, of course, what they are known for, but their fashion watches are also pretty cool and unique. Take this little gem of a watch for example. I love the square , silver design of it and the face looks pretty awesome! I'd definitely wear this anywhere and everywhere!
---
7

Vintage Fashion Watch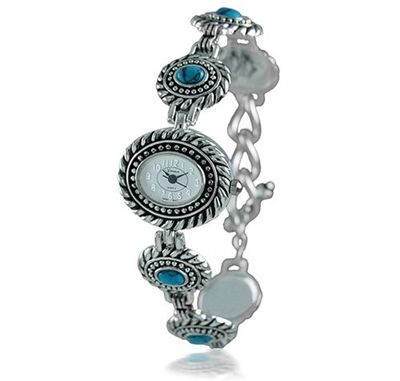 Price: $24.99 at amazon.com
One of my favorite past times has always been to go through my grandmother's old jewelry and pick through all of the vintage pieces. I love vintage anything and vintage right now ladies, is very in. This incredible vintage fashion watch is not only inexpensive but it is so cute! I love the splash of color, the design of it and the small little face.
Fashion watches do not have to cost an arm and a leg to buy, you just have to incorporate your own style into what type of watch you want. Personally, my favorites are the most expensive (Dior) watch and the vintage watch. Both are my favorite for different reasons. What are some of your favorite fashion watches out there; what designers do you just fall in love every time you see something of theirs? Betsey, Dior and D&G are it for me!
---
Comments
Popular
Related
Recent