It's a dream come true when your man (or woman) pops the question and that dream becomes even dreamier when the proposal comes with a stunning ring. It's the same in the world of celebrities except in that world, dream rings come with out-of-this-world price tags. Get ready to drool at some of these celebrity engagement rings.
---
1

Lady Gaga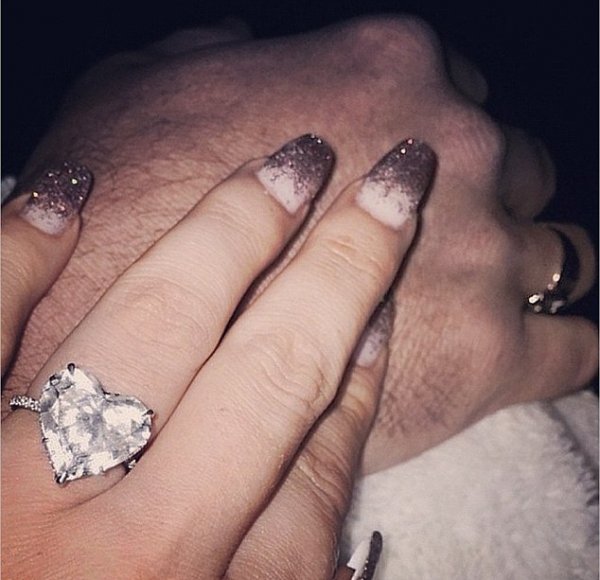 Lady Gaga's fiancé Taylor Kinney pulled out all the stops for his turn to pop the question, waiting until Valentine's Day and presenting the singer with a stunning heart-shaped diamond, and a HUGE diamond to say the least! Experts have speculated that the rock is 10-carats and worth around half a million dollars!
2

Iggy Azalea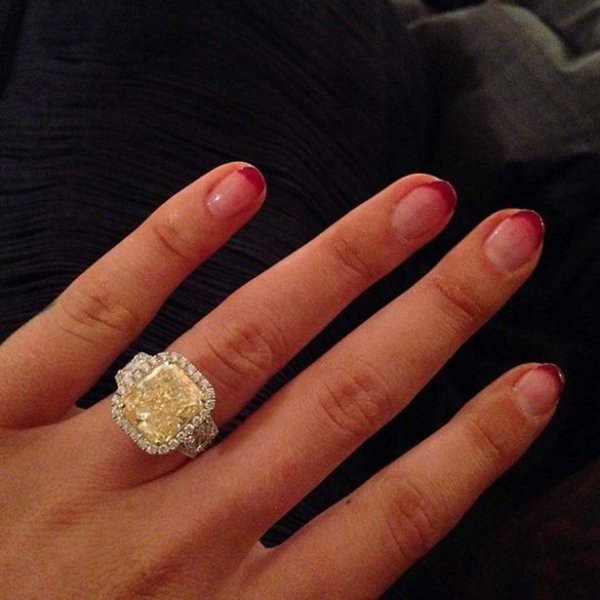 Iggy became engaged to her fiancé Nick Young at his own thirtieth birthday party when he asked for the best present ever - her hand in marriage! The basketball star chose a striking yellow diamond surrounded by lots of smaller white diamonds. Really, how could Iggy say no after seeing that rock!?
---
3

FKA Twigs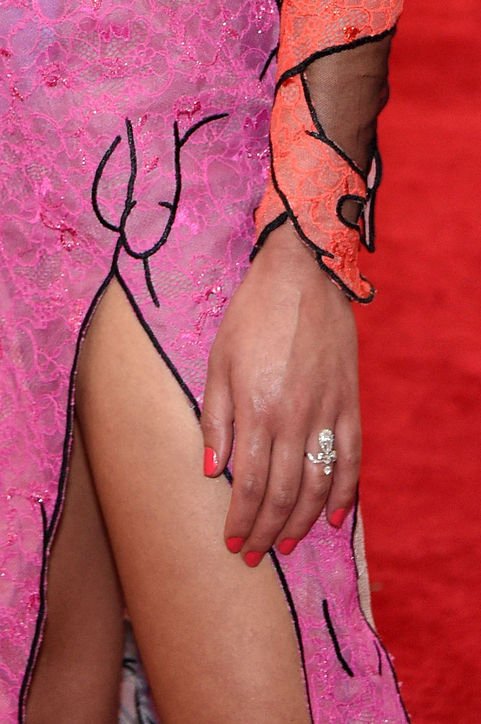 The ring that fiancé Robert Pattinson gave to FKA Twigs is just as unconventional as the alternative R&B singer herself. An abstract shape, the jewel is molded into two shapes that look really unique, much like FKA Twigs herself! Really, would we expect anything less from this ultra cool and hip couple?
---
4

Sofia Vergara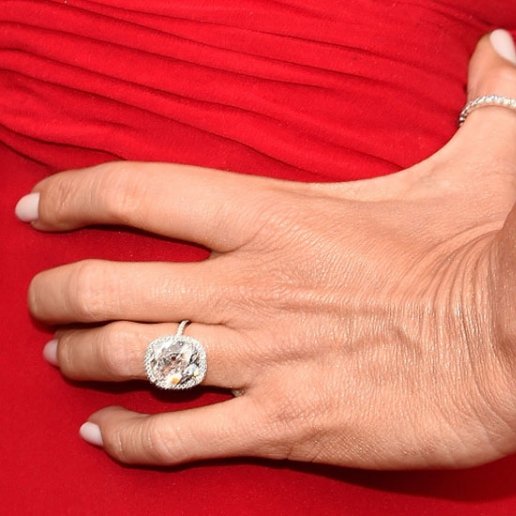 Sofia Vergara and Joe Manganiello have had something of a whirlwind romance, but if the size of the ring equates to the size of their love, then they have nothing to worry about! Joe popped the question in Hawaii in 2014 and ever since, Sofia has been sporting a whopper of a diamond with a delicate and subtle halo detail. It's huge, but it's classy!
---
5

Cameron Diaz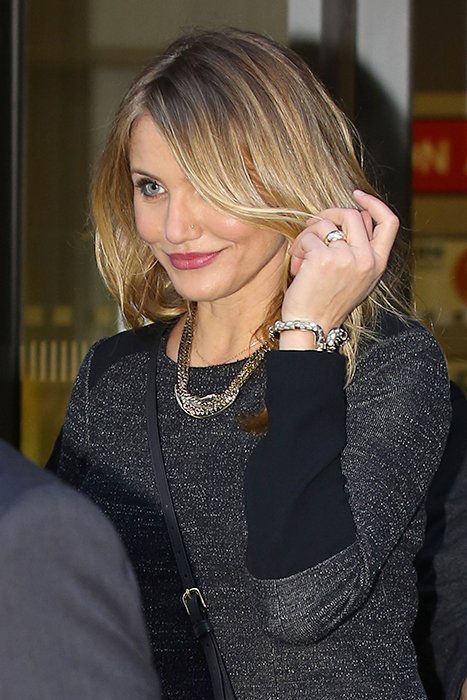 Cameron Diaz and Benji Madden were engaged for less than a month before they actually tied the knot, but that doesn't mean that her engagement ring wasn't worth talking about! The ring was slightly non-traditional, with a gold band and a hanging diamond, but it seems to suit Cameron perfectly, as does Benji!
Kayllene
#7#3 are my favs but definitely I would choose #7...
6

Naya Rivera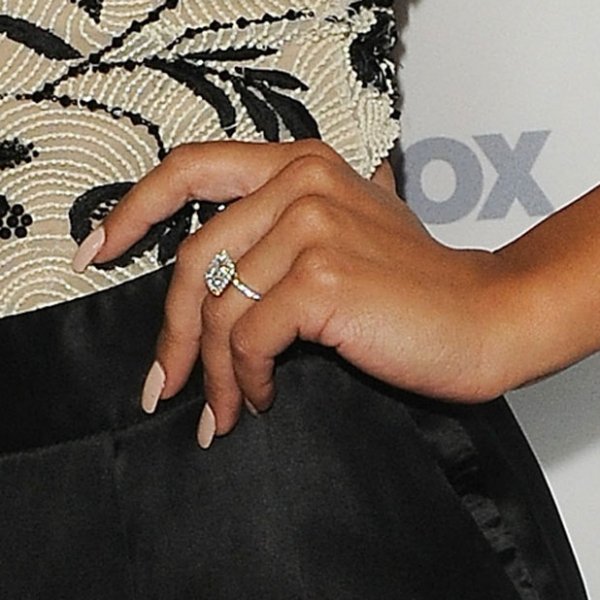 Just like her voice sparkled on Glee, Naya Rivera's engagement ring sparkles loud and proud on her finger! Fiancé Ryan Dorsey scored a home run when he knelt down and presented this 3.5 carat Neil Lane ring featuring an oval cut diamond. How could Naya have said say no!
---
7

Amal Alamuddin-Clooney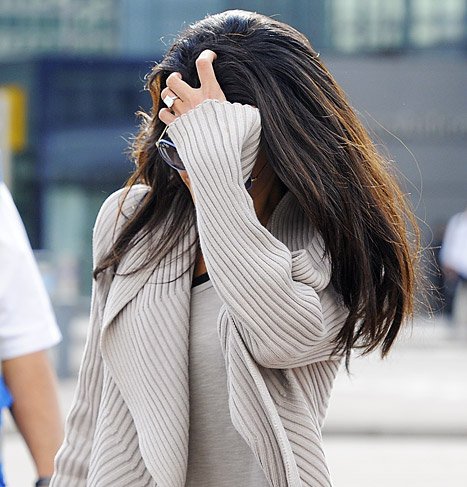 Let's be honest, George Clooney was never going to mess up a proposal, was he! The long-term bachelor pulled out all the stops to bag his now wife Amal, presenting a timeless, classic emerald cut diamond ring. Oh, and did I mention it's absolutely HUGE?
---
8

Amber Heard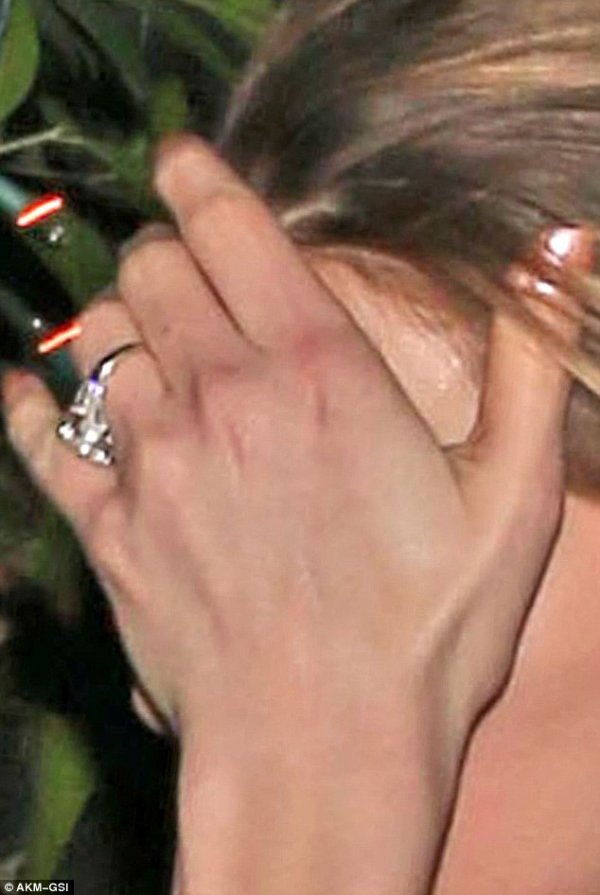 Some women might think that having Johnny Depp for a husband is reward enough, but Amber Heard got an even sweeter deal when she bagged both the man and the beautiful round cut diamond ring. Johnny himself liked it so much that he actually wore it on the red carpet to announce their engagement!
---
9

Mila Kunis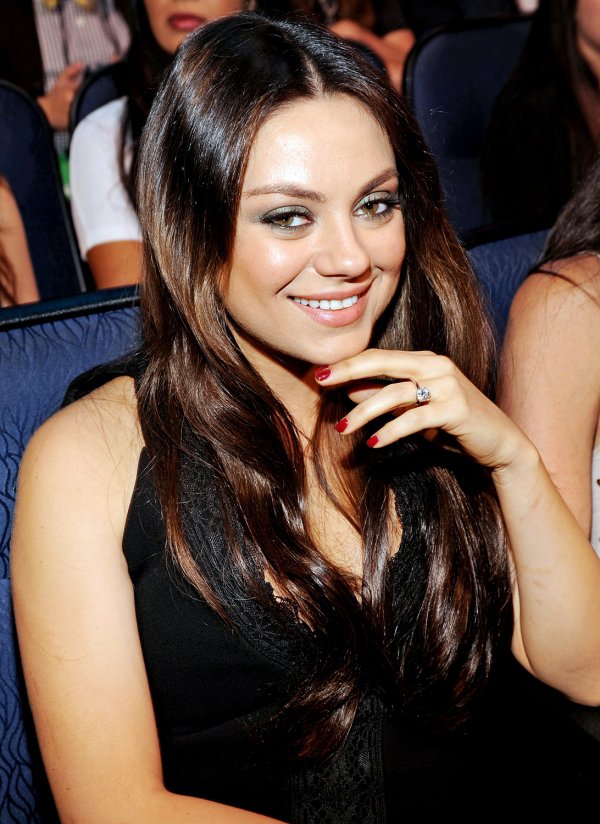 All That '70s Show fans rejoiced when we heard that Mila Kunis and Ashton Kutcher were tying the knot, and Ashton popped the question in 2014 with the help of a round cut solitaire diamond estimated to be 5 carats and worth in excess of $250,000! It's a classy ring for a beautiful woman; just perfect.
Which is your favorite? Do you have a dream ring in mind or are you already wearing it?
---
Comments
Popular
Related
Recent