There's plenty of different types of jewelry that you can wear on your neck, your hands, and your wrists--so isn't it time for some you can wear on your forehead? Well you don't have to worry, because there are now gorgeous pieces of jewelry you can rock on your head whenever you want. They might look a bit silly at first because you're not accustomed to seeing them, but once you get used to them, you'll learn to love them as much as you love your rings. Here are a few types of fabulous forehead jewelry that you should test out yourself:
---
1

Forehead Band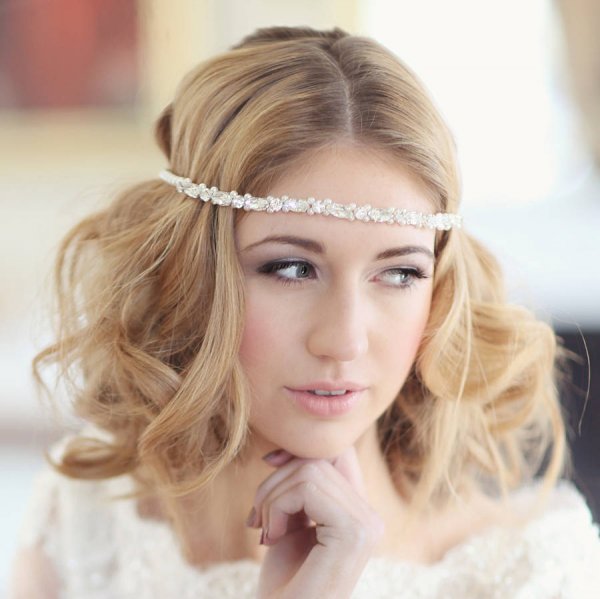 This works similar to a hippie headband or a flower crown that you'd rest across your forehead. All you have to do is style your hair and makeup, and then rest this gorgeous piece of jewelry over your head. As long as you buy one that's the right fit, you won't have to worry about it falling over your eyes or resting too high on your head.
---
2

Hair Chain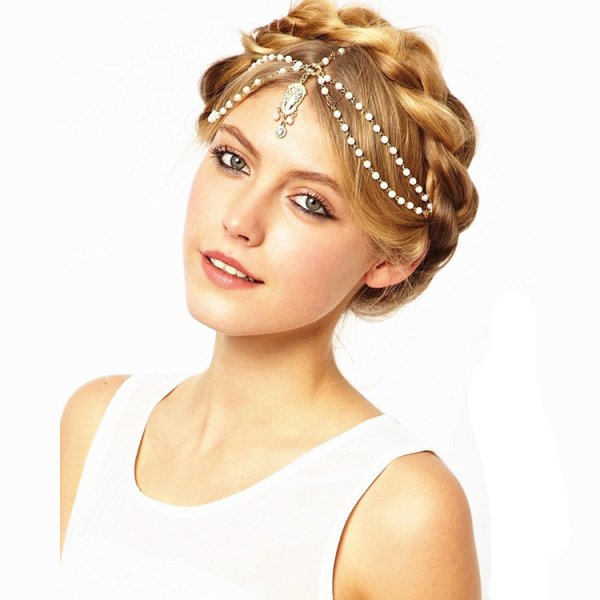 This piece of jewelry is a bit more elaborate than what we're used to seeing. It's meant to sit in your hair, but it has a gem that dangles down to rest on your forehead. It demands attention, so only wear it when you want it to be the focal point of your outfit.
---
3

Hair Clip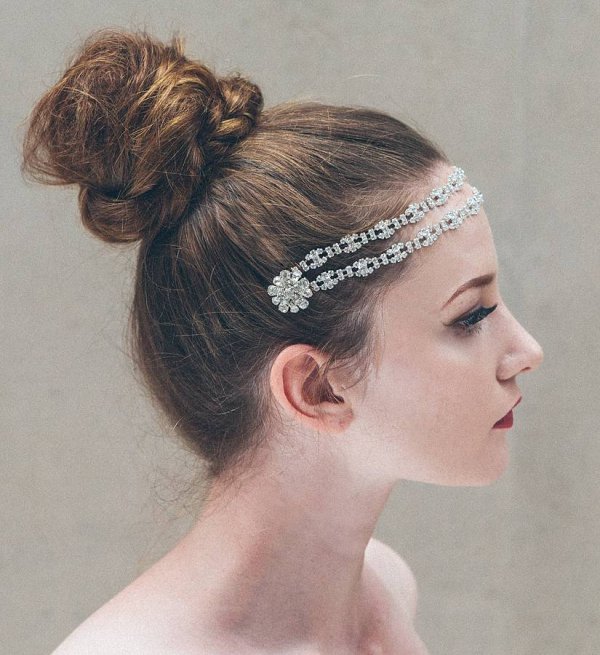 This accessory acts as both a hair clip and forehead jewelry. If you're not a fan of placing something across your forehead, then you can just adjust the accessory and let it rest in your hair like a traditional headband. Of course, it's hard to resist wearing this piece in the intended way, because it's so darn adorable.
---
4

Bridal Tiara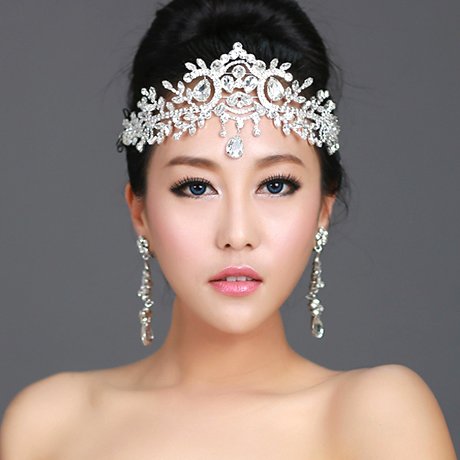 The majority of forehead jewelry out there is meant for brides. This piece, in particular, looks similar to a tiara, which would be gorgeous when paired with a veil. Since it's so elaborate, it should be saved for a special occasion, and what's more special than a wedding?
---
5

Hippie Headband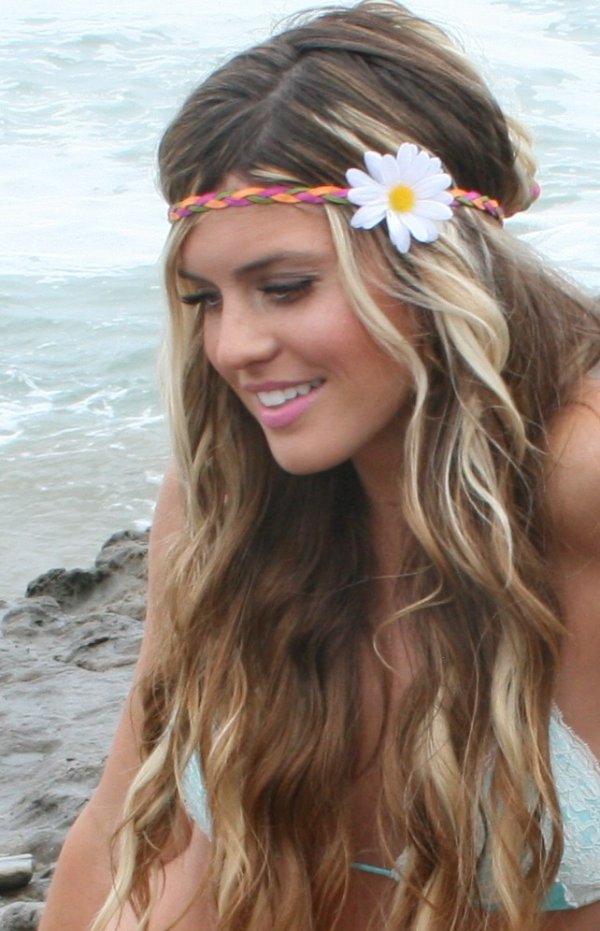 This accessory will never go out of style. Even if you don't own one of these babies, you can just take one of your regular headbands and rest it across your forehead. No one will know the difference, so there's no reason to waste money on something new.
---
6

Flower Crown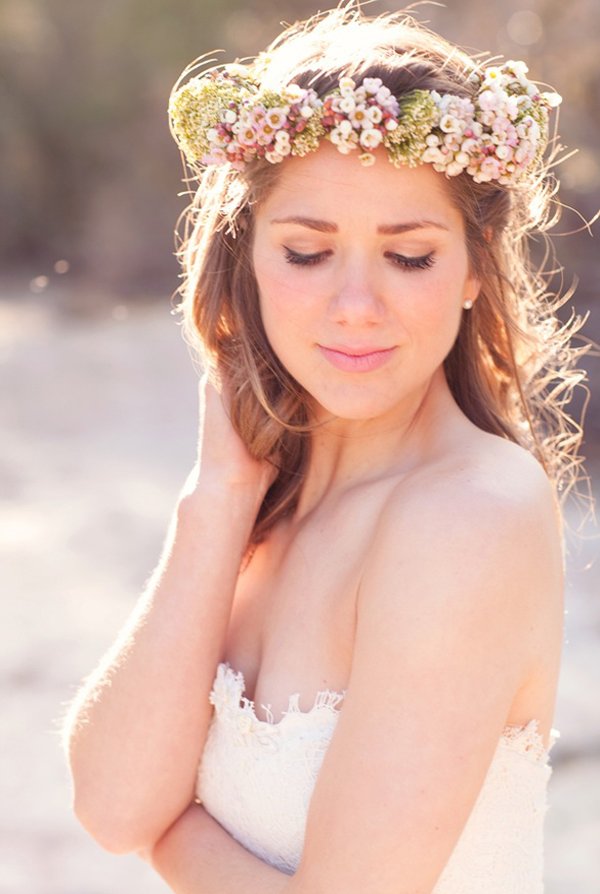 As long as you don't have an intense fear of bees, you should try rocking a flower crown at the beach or as you stroll down the boardwalk. It'll make any outfit look extra sweet, especially if you buy one with light colors like pink or white. Match your makeup to it and you'll be the talk of the town.
---
7

Bandana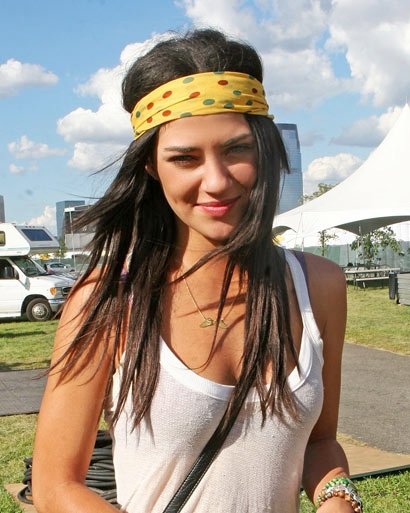 Grab a bandana or a scarf and wrap it around your head. This one works well if you're self-conscious about the size of your forehead, because it'll cover up a large portion of it. Plus, bandanas come in so many different shades and designs that you'll be able to pick out the perfect one for you and your personality.
You deck out the rest of your body with gems and glitter, so you might as well decorate your forehead as well. Do you own any of these types of forehead accessories? Could you see yourself wearing any of them?
More
---
Comments
Popular
Recent