Best Jewelry Gifts for Your Bridesmaids ...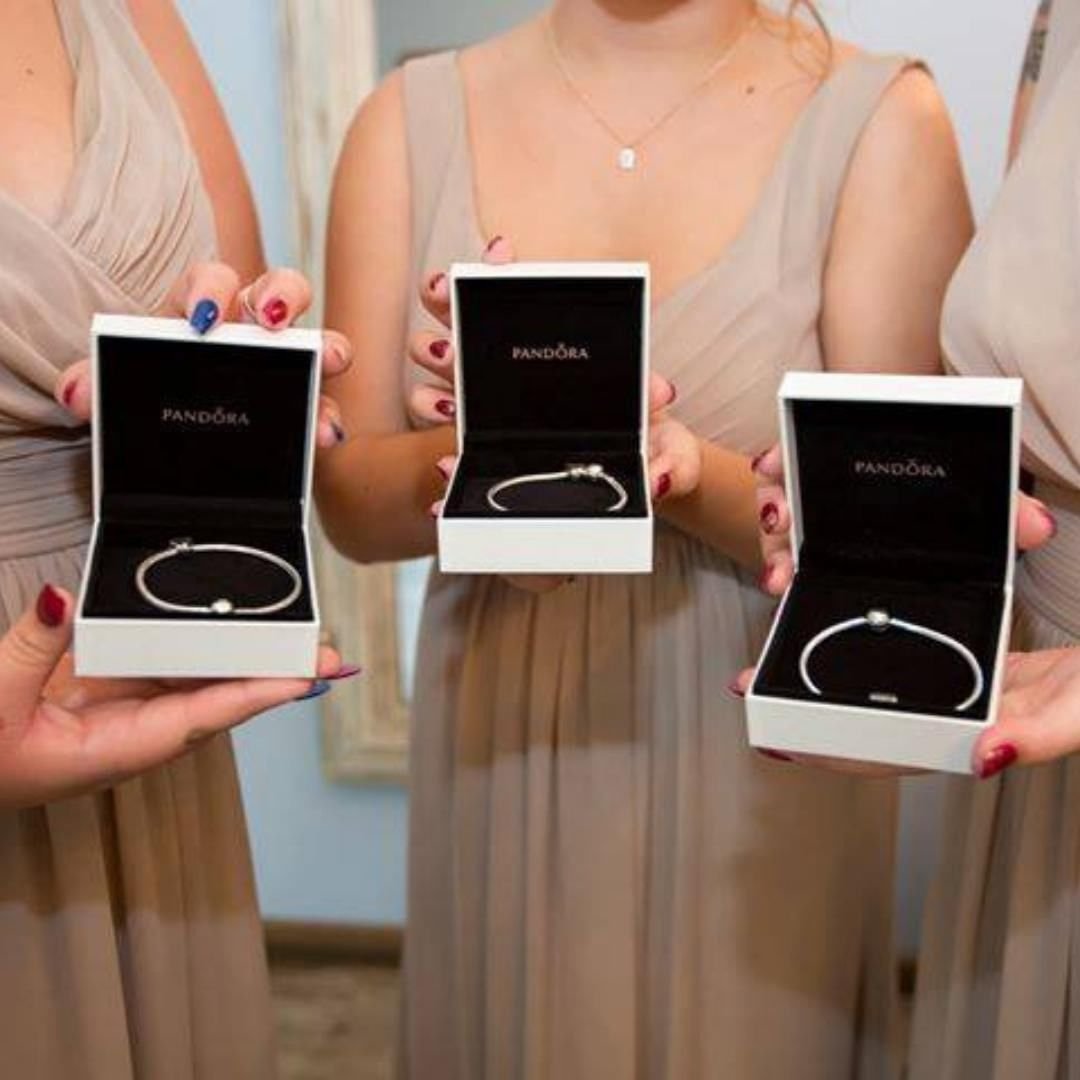 Weddings are a busy time with a million little details to consider. One thing you can't forget is to thank your bridesmaids. Your girls have been amazing throughout the whole wedding planning process, and they'll be standing right there with you the moment you say, "I do." Let them know how much you appreciate their love, help, and support by giving them a gorgeous gift that is both practical and personal.
Gifting a unique piece of jewelry is a thoughtful way to commemorate the moment and to show the girls how much they mean to you. Whether her style is bold or minimalistic, classic or contemporary, jewelry is a great bridesmaid gift that fits their personality and style. Not only will your pals match on your wedding day, but it also doubles as a "thank you" to them for all the hard work they've put into making your wedding day special! See, it's a two-for-one deal, and these jewelry pieces make it even sweeter since they're all affordable.
Check out these fantastic jewelry pieces for your bridesmaids, no matter what dress they'll be wearing.
1.

Earrings

If her hair is likely to be up, any earrings your bridesmaids are wearing will be on show so you can choose flashier dangle earrings. Choose colors that pop against the hue of the bridesmaid dress or go with a classic pearl stud that everyone can wear. Stud earrings add the perfect amount of polish without overpowering.

Earrings are something your bridesmaids can wear even after the wedding is over, so choosing a neutral hue will complement any color scheme and make sure they look incredible.
2.

Necklaces

The neckline is the focal point of the dress, and it's essential to choose a necklace that is centerpiece worthy. Crystal and pearl necklaces for bridesmaids is a great option and offers a timeless appeal.

I love gemstone pendants that you can customize with birthstones and different charms. An engraved necklace with birthstones makes a beautiful personalized bridesmaid gift they will cherish forever.
3.

Rings

Rings are fail-safe ornaments almost every bridesmaid will appreciate. Simple and heartfelt, rings are classic and versatile pieces that you can personalize with your BFF's initials or zodiac sign. Another great way to customize this piece is to give your bridesmaid a ring encrusted with their birthstones.

Gemstone jewelry is a current trend that feels fresh to wear every day. However, they're classic pieces that'll stand the test of time in any jewelry collection, too.
4.

Bracelets

Pearl bracelets are the best-selling personalized jewelry gifts for bridesmaids. A strand of natural freshwater pearls encircling her wrist adds beauty and elegance to each moment, no matter when they're worn.

From the classic, unadorned single pearl to pearls accented with her birthstone, pearl bracelets are a classy way to say thanks to your girls for being part of your past, your wedding, and your future. Long after your special day is over, your bridesmaid will still remember the occasion with a gorgeous and lasting souvenir they can wear for years to come.

Your bridesmaids are irreplaceable! And when it comes to them, you don't want to spare any detail. If you choose to gift jewelry pieces based on their style and taste, you'll prove how well you know them, and your thoughts surrounding each piece will surely be recognized.

If you have any other jewelry gift idea for your bridesmaid, let us know!

{{#comments_count}} Show Commnents ({{comments_count}}) {{/comments_count}}