Chic cameo jewelry pieces to die for are very in-style right now! For fall, designers have revisited pasts gone by and have revived Victorian old world charm with chic cameo jewelry pieces to die for this season. Reborn is the cameo with its traditional carvings and vintage appeal that will have fashionista's rummaging through grandma's jewelry box for the perfect prestigious cameo accessory pieces. This fashionable insignia is reminiscent of regal and royal dressing in the European era, where feminine elegance reigned supreme. Demure silhouette carvings and antique origins make these chic cameo jewelry pieces perfect for updating your jewelry wardrobe this fall season!
Table of contents:
1

Cameo Bib Necklace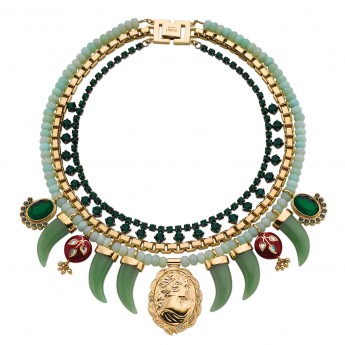 Here's a chic cameo jewelry piece I love! Victorian elegance lends a hand to baroque inspired dressing with opulent jewels and decadent designs. A bib necklace faceted with rich gem tones and gleaming gold metallic offers a regal and royal statement piece to don during occasions that call for a little something extra! Cameo necklaces have lavish old-world charm that perfectly captures magnificent European drama.
2

Cameo Drop Earrings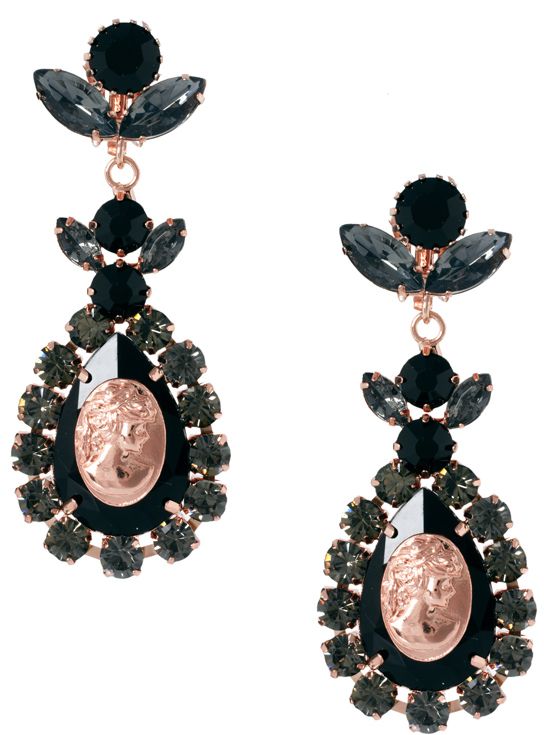 Deep, dark hues give way to prominent and moody fare for fall, making this one of the season's cutest and most chic cameo jewelry pieces! The season's new brooding directive gives Victorian cameos a taste of gothic glamour with dusky tones and brushed metallic. For added drama, wear colored drop earrings in muted tones with black monochromatic pairings to create striking style with a European edge!
3

Cameo Bracelet Cuff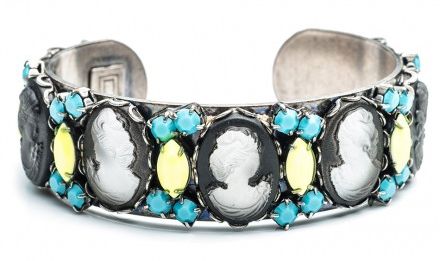 Bigger, chunkier interpretations of cameos are being seen on cool, chic pieces like bracelet cuffs. Modern cameos are less serious and start to become fun, playful pieces to mix into your existing jewelry collection! This season, work the neon trend back into your wardrobe by opting for a cameo bracelet cuff with neon accents and embellishments. You will adore this fresh and chic cameo jewelry piece, I promise!
4

Cameo Ring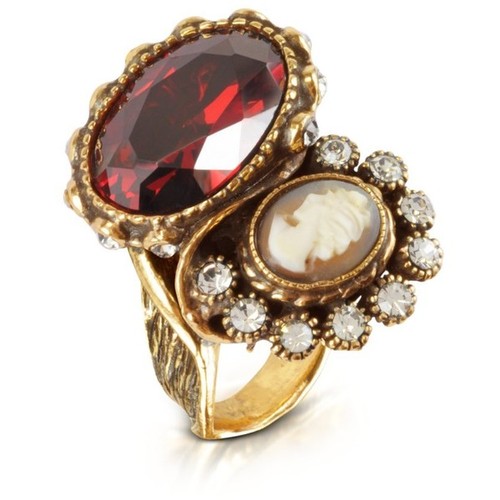 A contemporary cocktail ring is an easy and effortless way to incorporate a vintage-inspired cameo carving into your fall accessories. Selecting opulent gems and rich jewel tones like ruby red and burnished metallic offer a trendy, yet conservative way to work cameos into your outfit. Adding a cameo ring to any outfit will instantly create a feminine and charming feel that is regal with old-world flair!
5

Cameo Chandelier Earrings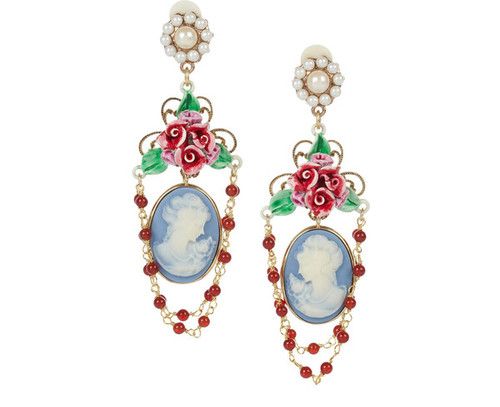 To achieve royal status with cameos this fall, opt for chandelier earrings filled with jewels, pearls, and gems that are soft and demure. Cameos are true to their Victorian heritage so to honor this era wear a pair of delicate cameo chandelier earrings with ultra-feminine pieces and ladylike repertoire. Romantic details like soft hues or floral adornments offer baroque inspiration, reminiscent of Marie Antoinnette in Versailles! Feminine laces and subdued pastels suit cameo chandelier earrings best for a pretty, put-together polish.
6

Cameo Statement Necklace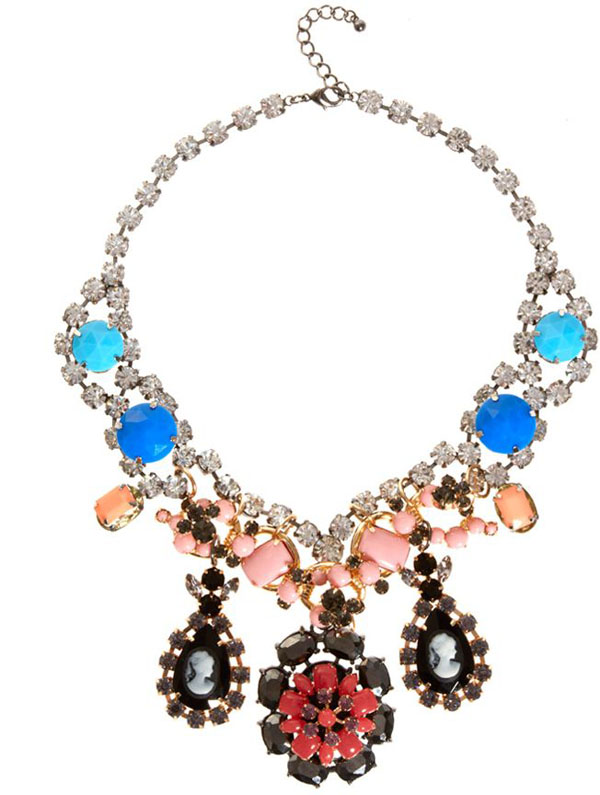 Statement jewelry has been one of the most eye-catching accessory trends this year, so reach for this chic cameo jewelry piece and rock the trend! Standout pieces like an opulent jeweled statement necklace has vintage Victorian flair with classically carved cameos. Cameos are anything but old school when set against eye-popping hues like turquoise in oversized shapes! Pair a cameo statement necklace with a little black dress for an evening look that is suitable for modern day wear.
7

Cameo Stud Earrings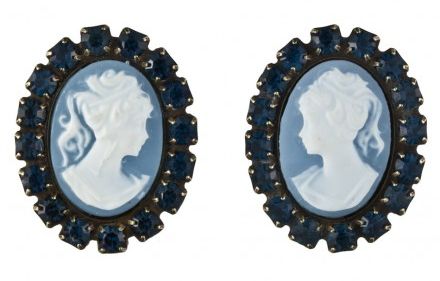 What an adorable chic cameo jewelry piece! For a contemporary, conservative way to incorporate cameos into your jewelry collection for fall, select classic and timeless large stud earrings with cameo carvings and precious stones. To add just a hint of vintage femininity, cameo earrings are a traditional Victorian way to wear cameos for all occasions to provide any outfit with a touch of refined elegance. Be sure to wear your hair pulled back in order to show off your charming cameo earrings!
Chic cameo jewelry pieces are traditional and have vintage flair that is reminiscent of Victorian origins for elegance and feminine dressing inspired by royals across Europe. This regal trend incorporates classic and timeless carved silhouettes of ladies in waiting with ornate embellishments and opulent jewels to create a charming old word look. Will you don vintage and chic cameo jewelry pieces this season? Please do comment below with your absolute favorite chic cameo jewelry pieces and their vintage inspiration!
Top Image Source:iconolo.gy
Please rate this article