Let's face it, ladies, there are just certain styles that men prefer on us more than others, and so it's finally time to address the specific earring styles men love! Whether you have been wearing earrings since you were a baby, or you just got your ears pierced for your sweet sixteen, you know there are so many earrings out there and everyone has their own preference. But dating can be really difficult, so much of the time we obsess over wearing just the right thing just to impress our crush. However, when you get right down to it, there are several earring styles men love, so be sure to consider including one of them in your next date night outfit to ensure some genuine swooning!
---
1

Small Gold Hoops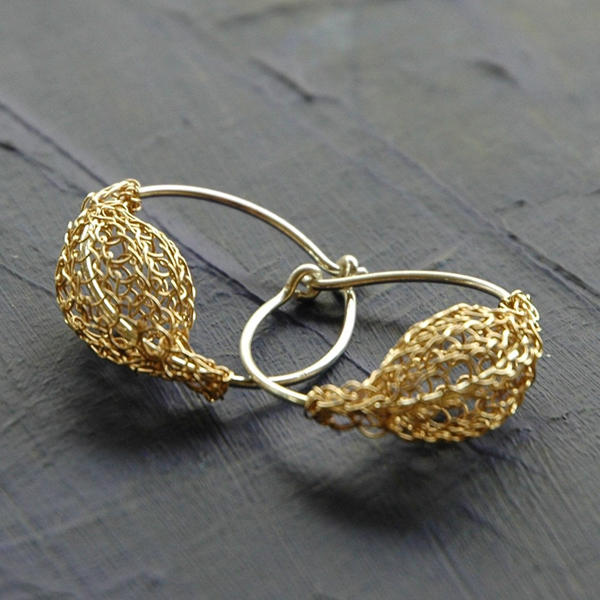 This is a classy look that has been around since the beginning of time, so it's no surprise it is listed as one of the earrings styles men love. Many women suffer from terrible allergic reactions when wearing earrings made with anything but precious metals. So sporting a pair of lovely small gold hoops will definitely prevent those terrible allergic reactions while complementing any outfit, skin tone, and hair color. It is simply the most natural of all looks and at the end of the day, everyone knows men love natural looking beauties, making small gold hoops a truly awesome addition to this list of earring styles men love.
---
2

Diamond Studs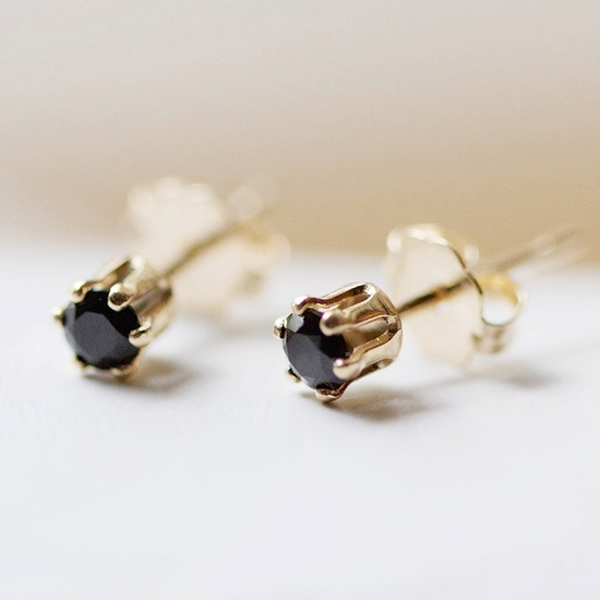 My grandmother always used to say, "You can never go wrong with a pair of diamond studs." This saying has never been truer when it comes to earring styles men love. Diamond studs even look beautiful on the plainest looking women, and they simply light up any girl's face. They make wonderful gifts for baby christenings or bat-mitzvah's because most people can agree that they are pieces of jewelry that possess a timeless elegance. Most young women admit to holding onto their first pair of diamond studs for their entire lives, which undoubtedly makes diamond studs one of the most sentimental earring styles men love.
Trendinig Stories
3

Pearls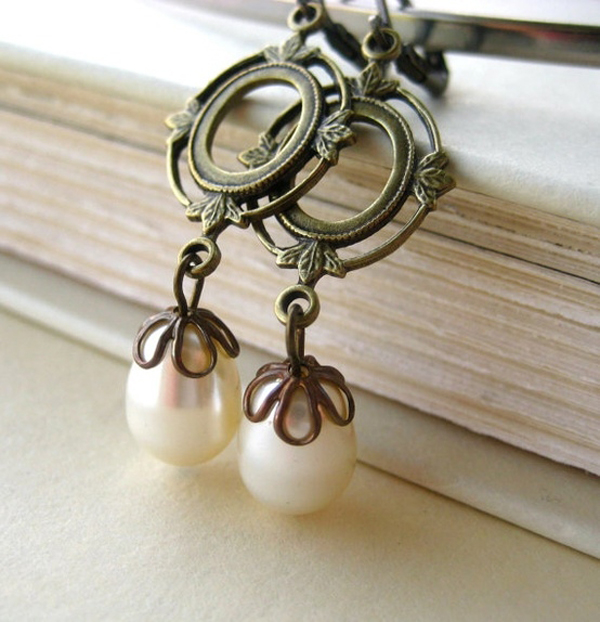 I wear pearls almost every day and I get compliments like I'm always wearing a different pair of earrings. Some people say pearls are reserved for grandmothers, but they have recently made a comeback in the new millennium, and they look even more stunning on the young ladies of my generation. Pearls are classified as one of the earring styles men love mostly because they look beautiful on all women. Plus they scream modesty, respect and a dash of flirtation! Pearls are worn by the kinds of women men know they can take home to their parents and at the same time, when paired with a cute evening dress, they are extremely sexy and feminine.
---
4

Metal Studs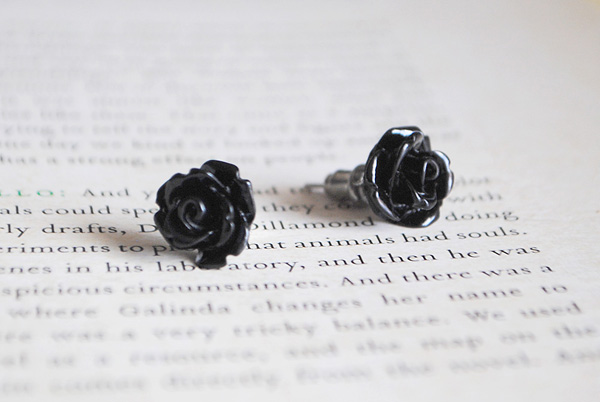 Although metal studs refer to a rather broad style, they are still listed amongst earring styles men love for their natural, regal beauty. It seems as if they draw attention to all the right places, and I cannot think of anyone who does not look adorable while wearing metal studs. Metal studs vary amongst all precious metals and shapes, and lighter toned women tend to look better in silver while darker women prefer gold or copper. Whatever your preference, metal studs clearly match with any outfit and showcase most women's playful, organic beauty.
---
5

Metal Knots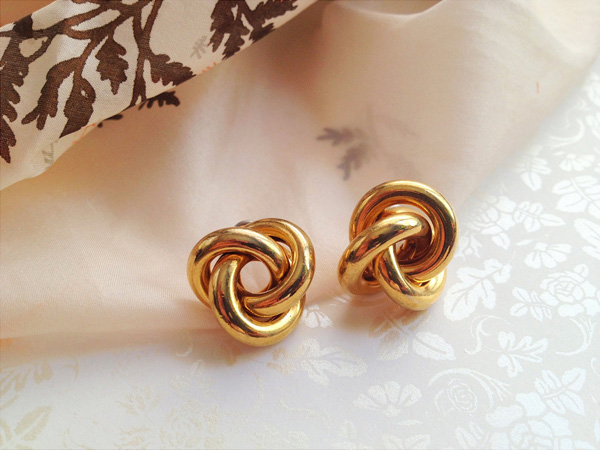 This beautiful crisscross design is a unique but classy alternative if you want to change things up when going out. Metal knots are definitely one of the earring styles men love because they ooze charm and glamour. Again, I know some people think this is a boring style meant for older women, but I'm telling you men prefer simple and pretty to gaudy and overdone! Metal knots have also been around for ages and they look absolutely breathtaking on young girls. I saw a friend's daughter get a pair of earrings for her first communion and of course they were gorgeous metal knots! They're something I know she will treasure forever and they'll certainly catch the eye of a worthy suitor down the line one day.
---
6

Huggies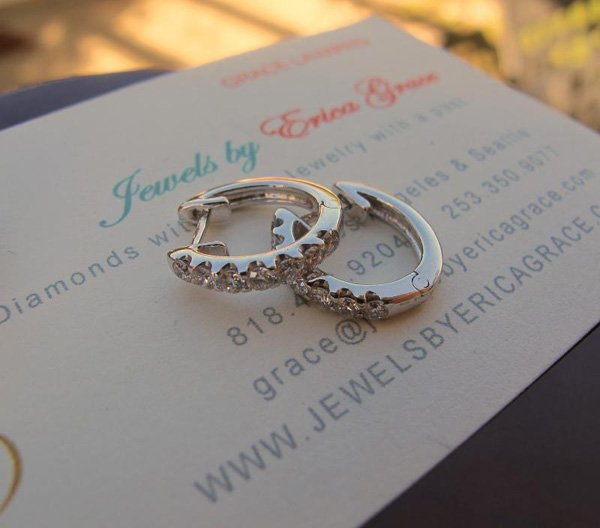 If you don't know what huggies are, think of them as an updated version of the classic hoop earring. They are small, thick hoops that hug the earlobe and are often encrusted with diamonds or colored stones. They are listed as one of the earring styles men love because they are actually known as the most common earring style men buy as a gift for their significant other. And what great gifts they make! Everyone knows men always buy things they want to see their women wearing, so why not beat him to the punch? You are guaranteed to get tons of compliments, and maybe even another pair from your man in the future!
---
7

Two-toned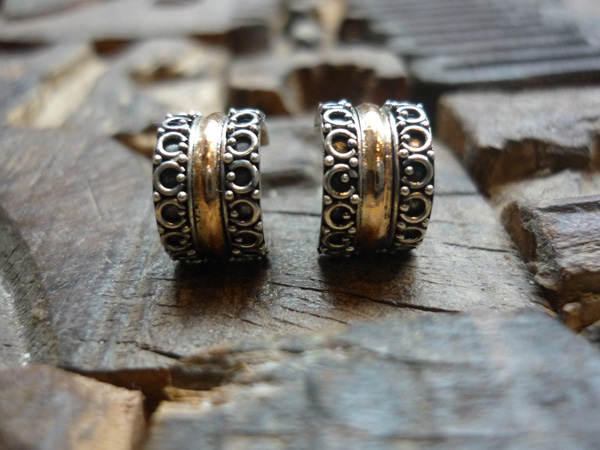 Regardless of if it's a pearl stud with a gold ring around it, or two different diamond shades next to each other, for some reason this is one of the earring styles men love. Obviously men adore women who wear these natural, classy looks and two-toned earrings just seem to accentuate everything men love about the female face. Amongst some designers, precious metal two-toned earrings can get extremely expensive, but when looking for a simplified, tasteful style, I would recommend scoping out your local department store for a good sale. Nevertheless, when done the right way, two-toned earrings do not have to cost a fortune like people make them out to be.
So there you have it, the 7 earring styles men love. I'm sure many of you already possess some of these amazing styles stashed away in your jewelry boxes, so why not give them a shot! You may be very surprised at the positive reactions you receive. Can you think of any styles I missed? Does your significant other prefer a specific earring style on you? Do tell!
---
Comments
Popular
Related
Recent