Ladies, lately I've seen some really quirky earrings that I just have to show you. I mean, I'm all for expressing yourself and being unique, but some of these earrings are just downright odd considering it's something we'd be wearing on our ears. Also, let me preface this list by saying that I do own some eccentric jewelry myself. I've had plenty of strangers and co-workers comment on my choice of accessories so I'm no prude when it comes to accessorizing! Join me as I show you 7 pairs of quirky earrings that you've got to see to believe.
1

Hey Ryan Gosling Earrings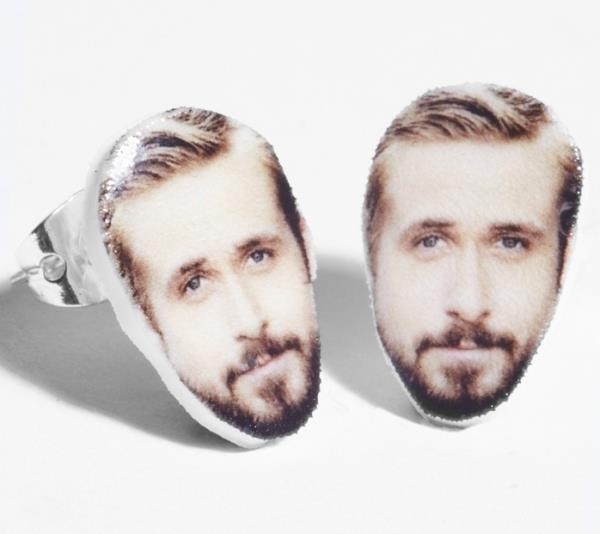 Couldn't you just imagine the meme that would go with these quirky earrings? "Hey girl, I love it when you wear earrings with my face on them." All jokes aside, I do love me some Ryan Gosling, perhaps a little too much, but I'm not really sold on these earrings. What about you, would you ever rock these earrings? $16 from FredFlare.com.
2

C'est Cheese Earrings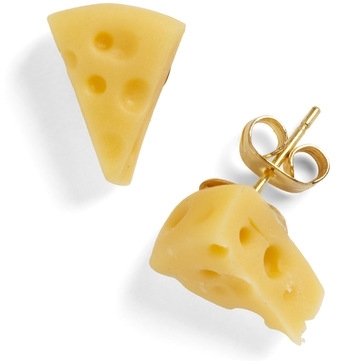 I've never met a piece of cheese I didn't like, but when I first saw these earrings I thought it would take a lot for me to actually wear faux cheese. However, I must say that when I saw these oh-so-unique earrings on the model, they actually looked good. If you like to mix your favorite food with fashion, there's nothing wrong with wearing a pair of cheese wedges on your ears! $12.99 at ModCloth.com.
3

Peek-a-Boo Earrings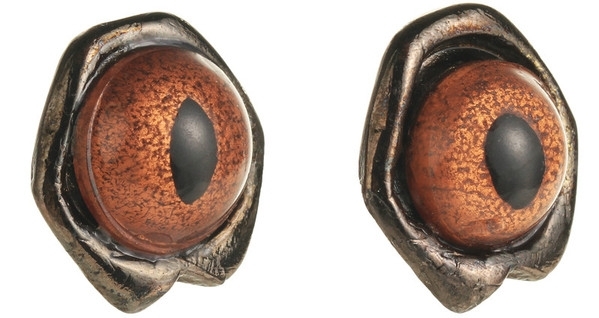 Our next pair of unique earrings is from Chrishabana. If you have an eye for fashion, these earrings will suit you well. On the designer's website, he is said to be known for "taking gothic iconography and filtering it through a pop lens." These earrings cost a pretty penny, but for the right person who appreciates edgy jewelry, these would definitely set your apart from the crowd! $75 at ShopJeen.com.
Scott
is definitely quirky I wouldn\'t want to go n nibb...
4

Quote Couture Earrings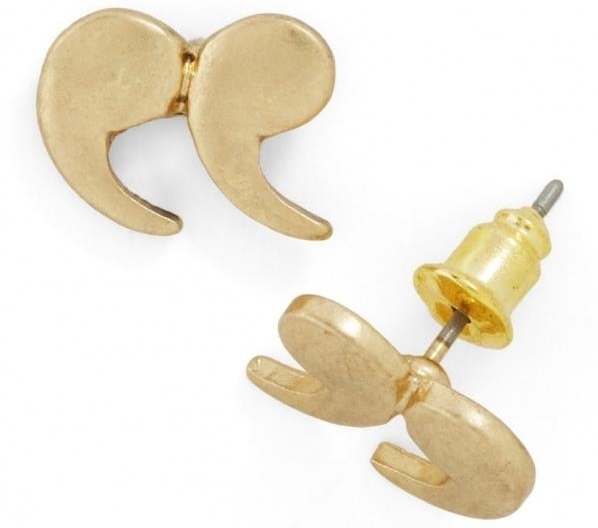 There's a piece of eccentric jewelry for everyone and this one is for the English majors or those who in the Grammar Police. These quotation mark earrings are pretty tame and some might say boring compared to the rest of the earrings, but I think they're quite fantastical. Share and wear your love of quotes and grammar with these cute quotation mark earrings. $9.99 at ModCloth.com.
5

Wooden Robot Earrings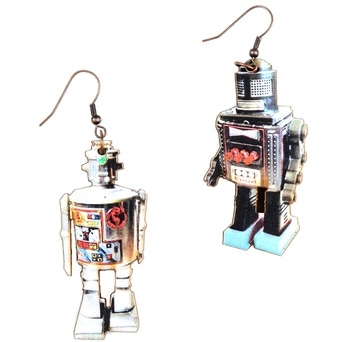 This happens to be another pair quirky earrings that looks better on than off. If you have a penchant for vintage robots and love the look and feel of big, dangly earrings, this wooden pair will fill the bill. Fun, whimsical with just a twist of nerdy-chic, these earrings make a bold statement without you even saying a word! $30 at Shoptiques.com.
6

Forever Alone Earrings by Rocketships and Radios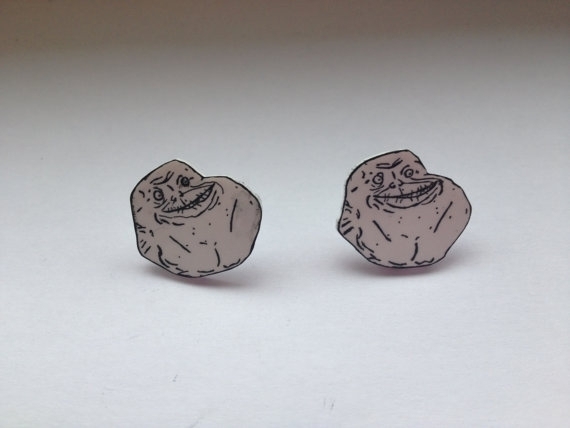 Wear one of your favorite Internet memes on your ears. These Forever Alone earrings need no explanation. While some might worry that one could send the wrong message to potential suitors, I tend to disagree. I think these earrings are super fun and are a great conversation starter! There are also LOL and troll face earrings available also. $5.50 at Etsy.com
7

Tiny Folding Knife Earrings by YOUgNeek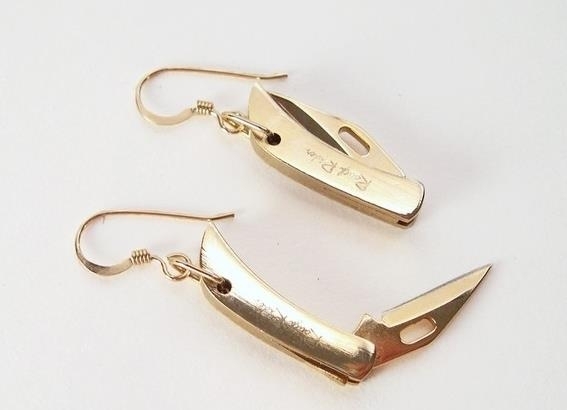 Lastly, if want your accessories to be as dangerous as you are, these real, working knife earrings will take you for a walk on the wild side. These earrings are actually very sharp and the Etsy seller even offers a free mini diamond dust coated metal knife sharpener which you can use to sharpen your tiny knife earrings or your real kitchen knives. Must be 18 to buy, $39.99 at Etsy.com.
With the right personality, I think you can pretty much wear any type of jewelry and look cool. It's not about the way you look, but the way you carry yourself. What do you think of these unique earrings? Would you ever wear any of them?