Jewelry is one of my biggest obsessions, and I especially love indie jewelry designers! I love to support individual artisans and small businesses who make gorgeous jewelry. I've been fortunate to experience some absolutely stunning jewelry by lesser-known talents, and those pieces are some of my all-time favourites! Here are 7 amazing indie jewelry designers!
---
1

Buket Birlik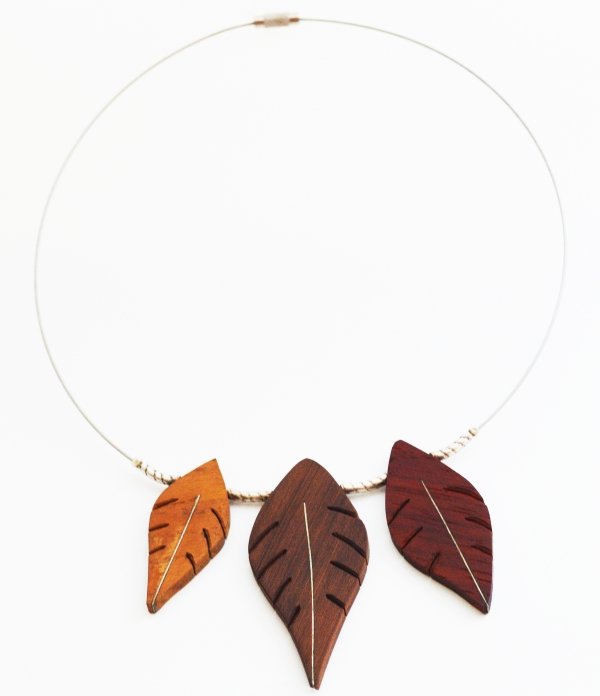 Turkish designer Buket Birlik is one of my all-time favorite indie jewelry designers. Her jewelry line consists of unique, earthy pieces, with wood being the main material. This collection features interesting use of color, beautiful lines and shapes that are sometimes simple (several square panels lined up next to each other, each a different color), and sometimes intricate (hand-carved autumn leaves, midnight-black butterflies with silvery accents). Here you'll find a balance of romantic girly pieces and edgy statement work. Birlik's full-time gig as an architect is evident in these thoughtfully constructed adornments.
2

Lively Leaf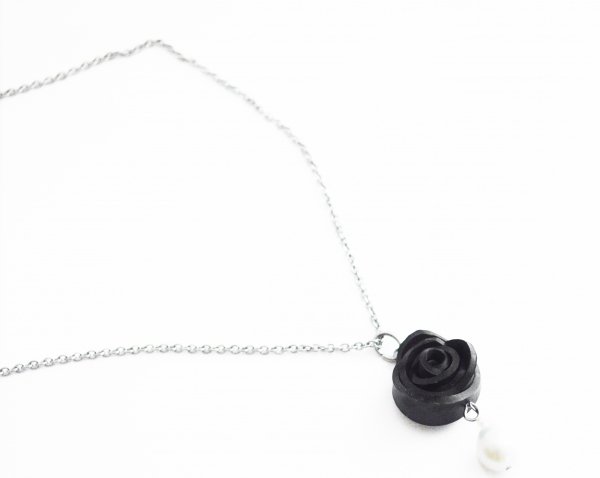 Lively Leaf Designs in the brainchild of Calgary, AB-based designer and metal worker Melissa Pedersen. She hand crafts fanciful necklaces, rings and bracelets, using recycled rubber from bike inner tubes and freshwater pearls. With imaginative flair and a penchant for eco-elegance, Pedersen creates diverse and stunning pieces that are equal parts classic (a single freshwater pearl dangling from a recycled rubber rose) and abstract (asymmetrical curves and squiggles of rubber flirt with strategically-placed pearls.) Lively Leaf is a magical, harmonious blend of timeless grace and modern, artful edge.
---
3

Drifted Jewellery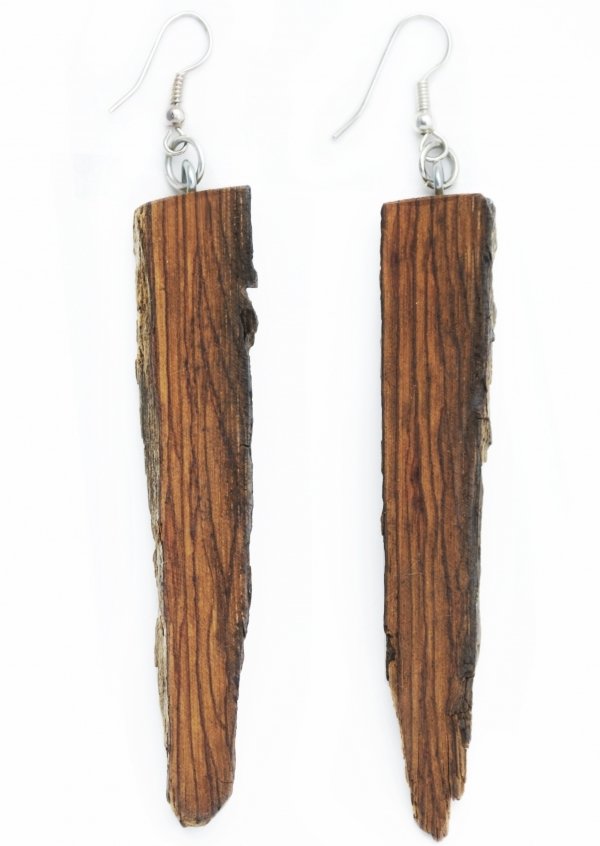 Partners in romance and art, Andrew Azzopardi and Christina Robev are serious multitaskers. They're both designers, but he's got a degree in architecture, she's a yoga teacher and that's just the tip of the iceberg. This dynamic duo's many talents culminate in Studio Robazzo, a Victoria, B.C.-based design studio which is home to Drifted, the couple's gorgeous line of jewelry crafted from, you guessed it, driftwood. These talented designers create a variety of necklaces and earrings from wood that washes up on the beaches of Victoria, and have recently added other types of salvaged wood (like the stunning reddish wood that comes from the arbutus). From bib necklaces that feature layers of twigs to dangling, textured driftwood earrings, this line is perfect for the eco fashionista.
---
4

Sonrisa Jewelry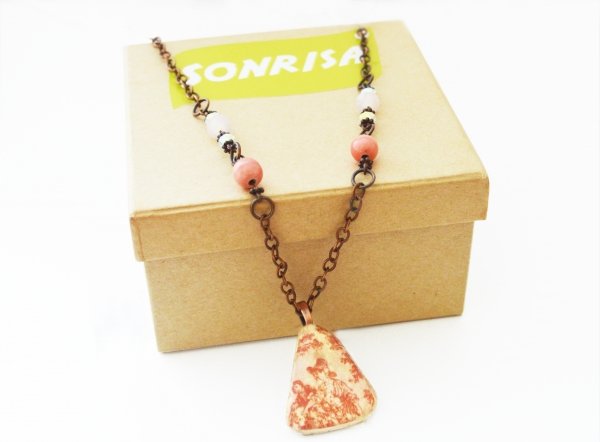 While visiting Spain, Toronto-based designer Amanda Sochan discovered a slew of weathered tiles that had fallen into the Mediterranean. She gathered these gorgeous treasures and chose them as the centrepieces for the spectacular debut collection of her recently-launched Sonrisa Jewelry. Sometimes these tiles are left in their natural found state and sometimes they're embellished with Sochan's remarkably skilled hands. But no matter what Sochan does with her exquisite tiles, they always seem to be perfectly placed. It's clear that ample thought went into each design. An impressive eye for color and detail is displayed here, as evidenced in the masterfully used upcycled beads and other materials surrounding the eye-catching tiles. Sochan is telling a story with these vibrant, elegantly edgy pieces. And it's a romantic, compelling story that happens to look stunning on skin.
---
5

Mirabilio Designs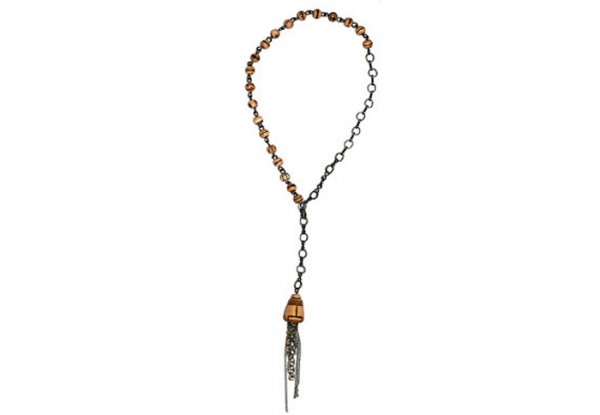 Owner/designer Derek Mirabilio pours physical and emotional energy into each of his striking pieces. Mirabilio's line of unique necklaces, bracelets, earrings and hair beads presents an intriguing mix of tribal and modern influences. He artfully combines hand-burned wooden beads (bamboo, birch, and zebra wood are just a few of the woods featured), various metals and natural elements such as lily pods, mushrooms, and feathers to create visually arresting pieces that burst with positive energy. Wear one of his designs and prepare to hear a lot of "Where did you get that?" from your friends and even strangers. Add all this to the fact that ten percent of all sales are donated to the National Forest Foundation, and it's undeniable; every woman should own a piece by Derek Mirabilio.
6

Batucada USA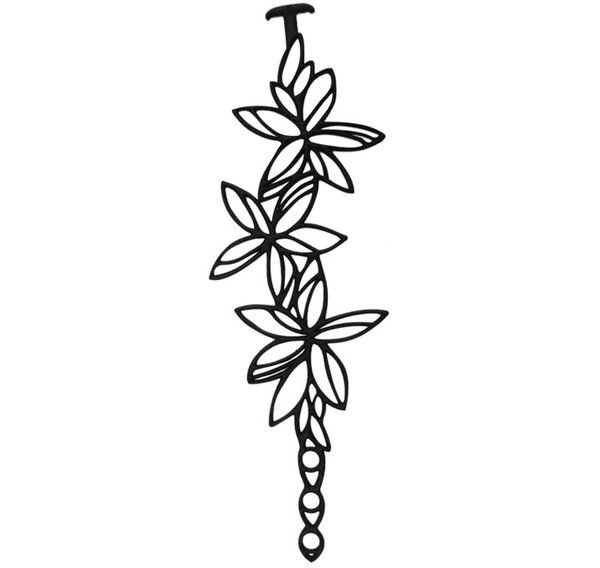 Batucada USA originated in France, and, lucky for us, expanded to the U.S., bringing this unique brand's necklaces, bracelets and foot adornments to a much-deserved larger audience. Comprised of a proprietary blend of recyclable materials, these pieces are light and airy, boasting remarkable detail for jewelry you'll barely feel. Geometric shapes with pops of colour, delicate flowers, loopy leaves and even fish grace this gorgeous collection. Definitely worth investing in a piece or three!
---
7

Suki Fox Designs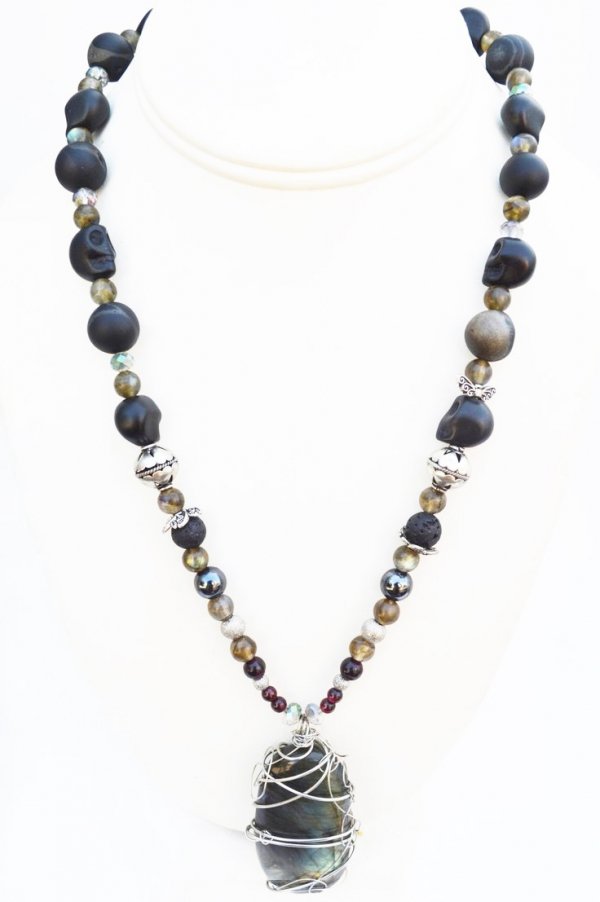 Vancouver-based Suki Fox's jewelry is based on the desire to create art that comes from a place of pure imagination and love. Her intentions are to make the wearer feel unique and extraordinary. By tailoring to the individual and letting her passion flow freely, Fox creates timeless, unique wearable statement pieces using materials such as glass, crystal, semi-precious stones, metals and wire-working (often upcycled.) Inspired by contrasts like romantic and dark, modern and classic, cute and creepy and more, Suki Fox purveys one-of-a-kind accessories to complement a wide variety of personal tastes and styles.
Do you own any pieces from the designers I mentioned? If not, which one inspires you the most? And what's your go-to jewelry? Let me know!
---
Comments
Popular
Related
Recent