Vintage Jewelry is glamorous, elegant, refined and always in so, if you're looking for a way to both look and feel like a Hollywood diva, I suggest adding a few of these pieces to your collection. Even celebrities like Rihanna, Lady Gaga and Beyonce have been photographed enjoying their Chanel vintage jewelry more than once and, although we, regular girls, might not be able to afford all that fancy bling, a designer piece or two wouldn't be such a bad investment. So, in case you feel like shopping for vintage jewelry or just want an idea on which styles to look for on eBay, Etsy or local thrift stores/consignment shops, check out these 7 amazing designer pieces:
---
1

Vintage Givenchy Chain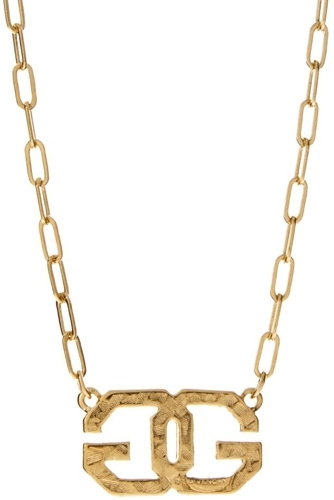 Price: $272.60 at asos.com
This chunky gold plated Givenchy necklace is certainly an eye-catcher and it's a perfect thing to wear with the low-key, classy, Audrey Hepburn-like little black dress! A statement piece and something you'd definitely want to wear in special occasions (or at least I would). In fact, I'd even try to put together a classic business look and work in into it as the piece that makes the whole outfit more feminine but in a classy "I'm still the boss!" way. Awesome piece of vintage jewelry!
---
2

Kenneth Jay Lane 80's Necklace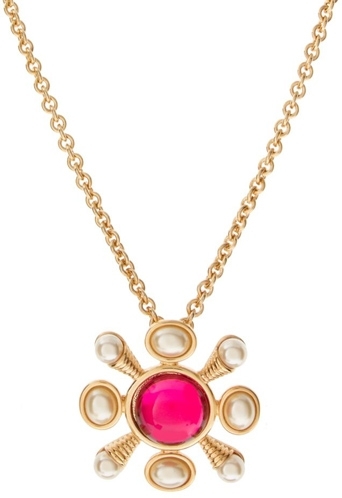 Price: $493.97 at asos.com
Fabulous, glamorous, gold plated, vintage and….ohhh "slightly" above my price range! Now, in case you share my passion for vintage jewelry and statement pieces, I bet you'll find this ornate 80's necklace beautiful beyond words and, as for the price… I bet it will soon find a nice home and a stylish owner!
---
3

Vintage Chanel Octagon Logo Brooch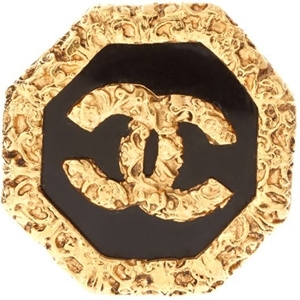 Price: $885.48 at asos.com
Ah, the fabulous Chanel pieces – should I even dare to speak about vintage jewelry without mentioning at least one classy Chanel item! A bit pricy indeed but when it comes to Chanel, I know women are ready to save for months. It might be silly and yet again, it might be completely rational – depending on the point of view! And whenever I think about this brooch and how well it could "sit" on any blazer, beret, shirt or a vintage dress, I completely understand the need! In fact, I want it too!
---
4

Vintage Chanel Faux Pearl Earrings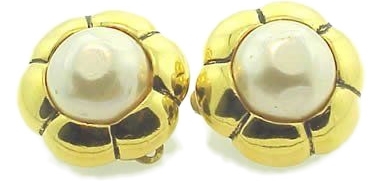 Price: $225.00 at amazon.com
Well, ladies, in case you love vintage jewelry but the prices you saw so far seemed a bit too crazy, I invite you to take a look at these lovely Chanel earrings! Hunting for bargains, eBay-ing and visiting thrift stores is of vital importance here because you can find amazing, vintage designer goodies for a really good price! Remember that!
---
5

Criterion Watch Pendant Necklace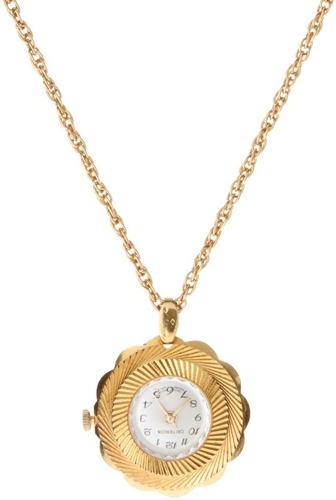 Price: $164.66 at asos.com
Loving and wearing vintage styles usually results in a look that's not only extremely classy and feminine but unique as well and this lovely watch pendant necklace certainly is all that! An interesting and useful vintage piece like this one definitely deserves to be mentioned and since vintage jewelry had made me reconsider and finally change my opinion about yellow gold, I just had to share this fab find with you hoping you'll like it as much as I do!
---
6

Vintage Glass Drop Earrings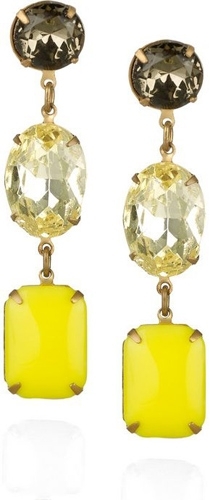 Price: $225.00 at net-a-porter.com
These bright, long Lulu Frost earrings are a very cool detail that won't only make you totally glamorous but show you aren't afraid to play with colors and styles. They kind of remind me of Beyonce because she really is all that – always stylish, dynamic, brave and oh-so-glamorously sexy! What do you think? Would you ever wear them? I certainly would! I doubt I'd look as good as Beyonce but hey, last time I've checked it wasn't a competition. LOL!
---
7

Classic Chunky Givenchy Chain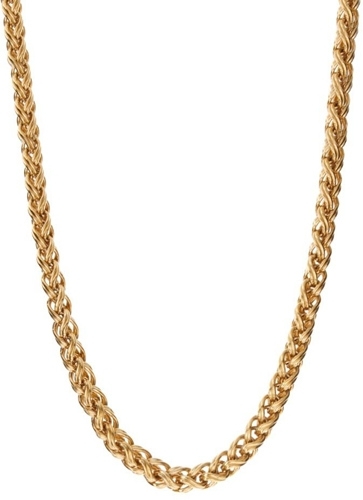 Price: $325.65 at asos.com
And I've saved the best for last because a big, glam piece of vintage jewelry such as this one can be combines in many ways and worn in many occasions. Add a massive pendant to create a statement necklace, wear it with a string of pearls in case you want to make things interesting but still keep the vintage flair or wear the chain on its own, in time when you feel a flash of gold is all it takes to feel and look like an Hollywood star!
How do you like this vintage jewelry ladies? Would you wear it would you splurge on it or you think costume jewelry, chunky golden chains, chokers and other types of this old-new trend aren't a good investment? I, personally, adore vintage jewelry and browsing eBay and Etsy for cool, affordable pieces is always an adventure for me!
More
---
Popular
Recent