Sexy Ear Cuffs for Women without Any Piercings ...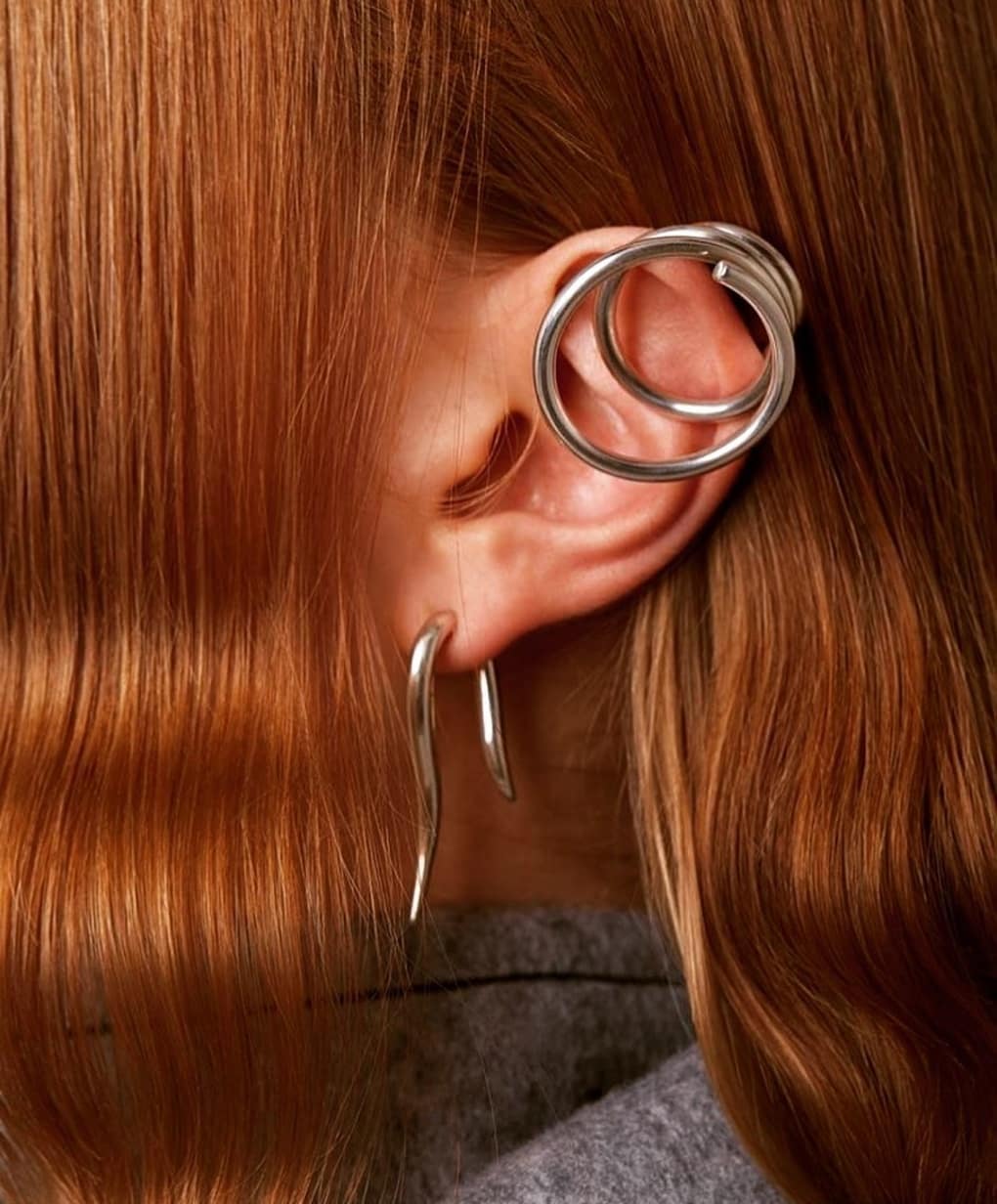 You don't have to have a piercing to bling out your ears. Ear cuffs slide over the top part of your ear, giving your look some personality without having to get a piercing. There are lots of choices out there and you should stock your jewelry box with a few of these fabulous choices.
allurez.com
$786.00
Give your look a little bit of rock and roll edge with these ear cuffs.
fwrd.com
$745.00
These ear cuffs will make any outfit sophisticated and glamorous.
bluefly.com
$21.00
Isn't this lovely? It would look fabulous with blue jeans.
ahalife.com
$50.00
Want to add some color to your ears? These ear cuffs will do it for you.
shop.nordstrom.com
$95.00
These are the perfect way to make any outfit something totally special.
shop.nordstrom.com
$15.00
They might not be real gems and pearls, but these cuffs still look awesome.
jrdunn.com
$3,552.00
These diamonds will many any outfit just the right amount of fancy.
naturesjewelry.com
$20.00
Wrap your ears in glamour with these gold bow ear cuffs.
harrods.com
$590.00
Glam it up with these lightening and gold ear cuffs. Cool, huh?
bluefly.com
$21.00
What would you pair these beauties with?
baublebar.com
$32.00
Did you grow up in the 1980's? These ear cuffs should bring back memories.
15.

Make Your Day Sparkle
saksfifthavenue.com
$95.00
Start and end your day with sparkle by wearing these earrings.
saksfifthavenue.com
$175.00
These will bring elegance to just about any outfit you're wearing.