You can't go wrong with a statement necklace, no matter what season of the year it is. However, summer is such a great time to rock a piece that really stands out. There are no lack of choices either so it's pretty easy to come up with a necklace that takes your summer wardrobe to an entirely new level. Have a peek at these fantastic choices and I think your summer will be so much better. See one you love? Click the link for more info.
1

Mother of Pearl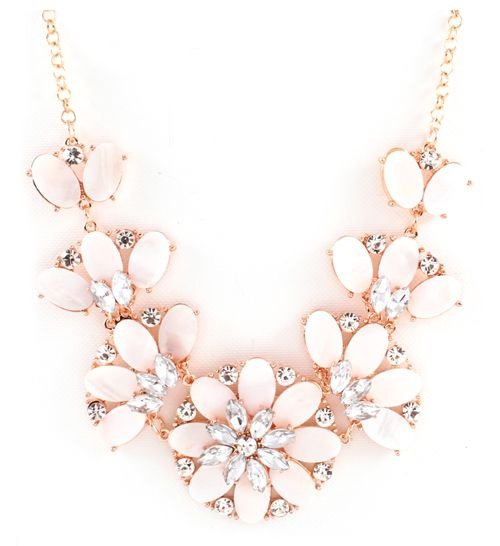 Source: Women's Clothes, Casual Dresses, Fashion
This necklace is subtle enough to pair with virtually any top in your closet, but is also sparkly enough to give your look some personality and fun. Whether you make it pop on black or white, you will love wearing this necklace all summer long.
2

Jazz up a Simple Tank Top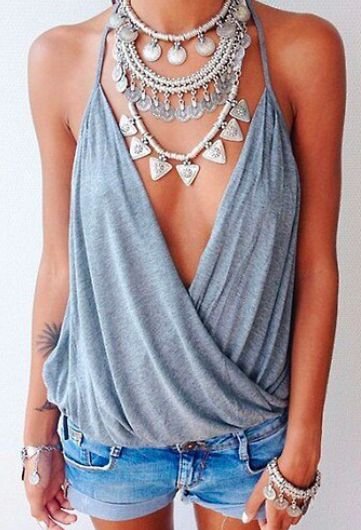 Source: Versailles Coin Collar Statement Necklace
A boring tank top will never be the same once you clip on this fabulous necklace. It's perfect for low-cut styles, but also looks wonderful on t-shirts or higher necked tops. The colors pair great with just about any color. You'll definitely be the talk of the town with this necklace on.
3

Gold Statement Necklace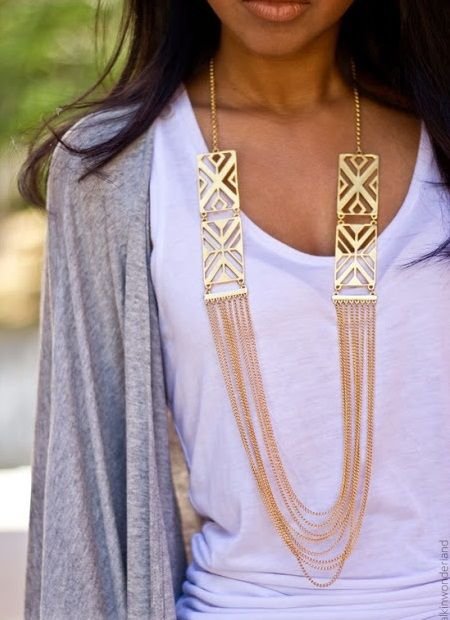 Source: Summer Fashion Trends
Gold looks great when the temperature soars, especially against a white top. The length of this necklace is perfect for glamming up a simple outfit, but not so huge that it gets in the way of all your summer fun.
4

Lots of Summer Colors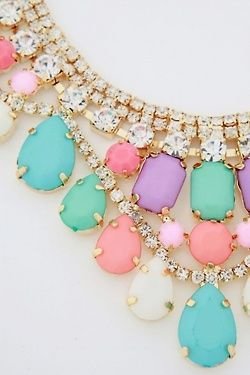 Source: Jewellery Storage!
Can't decide on just one color for summer? Try a bunch with this necklace around your neck. The colors are so summery and are easy to pair with your favorite maxi dresses, tank tops and swimsuit coverups. You can't go wrong with this awesome piece.
5

Pearl Bib Necklace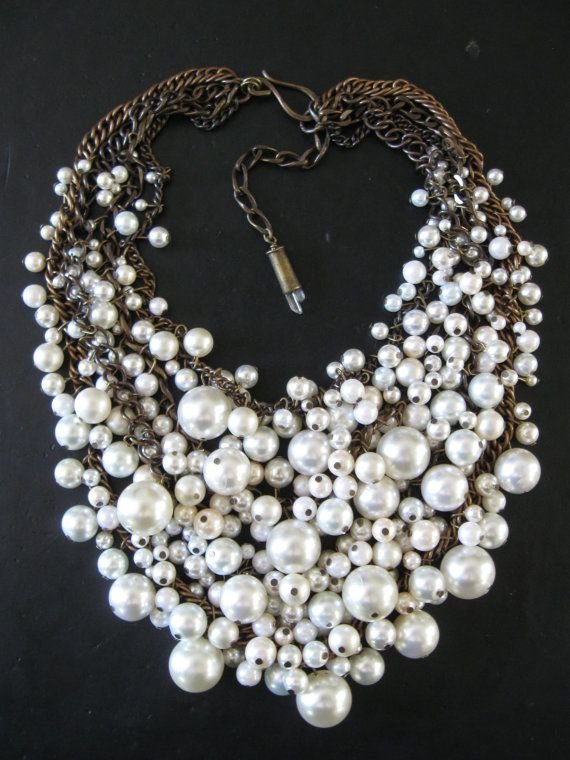 Source: Pearl Bib Necklace - Mermaid
You'll be looking fab in summer white with this necklace. It's perfect for complementing all your brightly colored summer clothes. Wouldn't it look great with orange or pink?
6

The Prettiest Coral Statement Necklace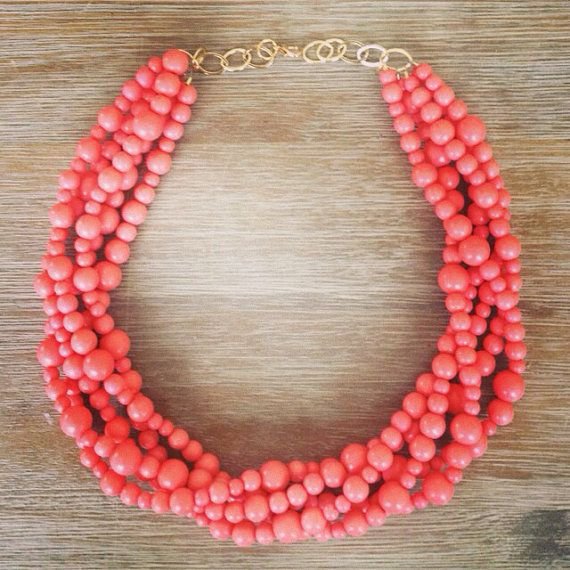 Source: LIMITED EDITION The Prettiest Coral
Coral is such a great summer color! This daring piece would look great on a navy blue shirt or a black dress. The color will make you smile every time you see it. It feels so beachy, don't you think?
7

Sparkly Crystals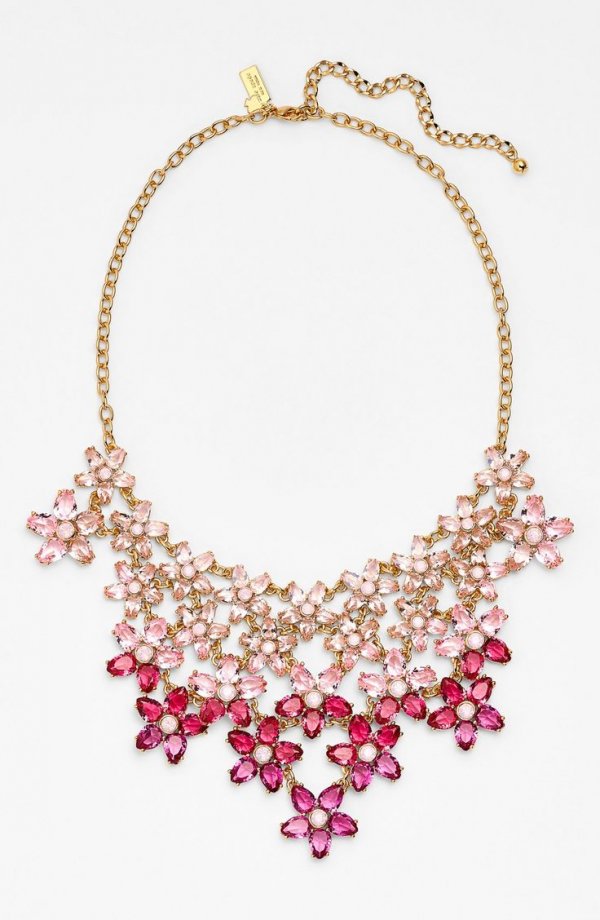 Source: shop.nordstrom.com
You can never go wrong with sparkles and this flowery necklace is perfect or making a summer statement. Pair it with black, red, pink or lime green and you'll be trendsetter everyone wants to be like.
8

The Classic Neon Crystal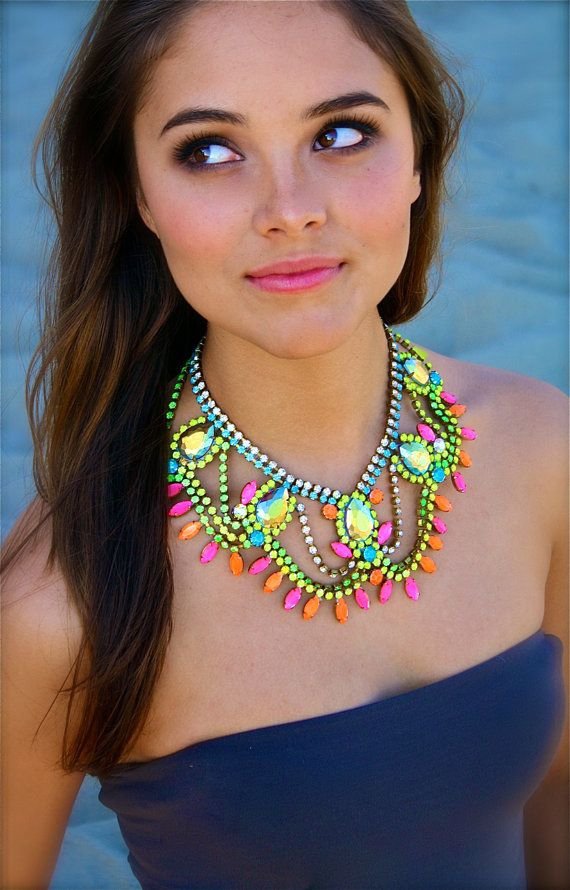 Source: Santa Monica Hand Painted Necklace
Neon is back in a huge way. If you want to ease into the trend, try wearing a great statement necklace. Pair it with your neutrals and you'll never have a boring summer outfit.
9

Burgundy Red Necklace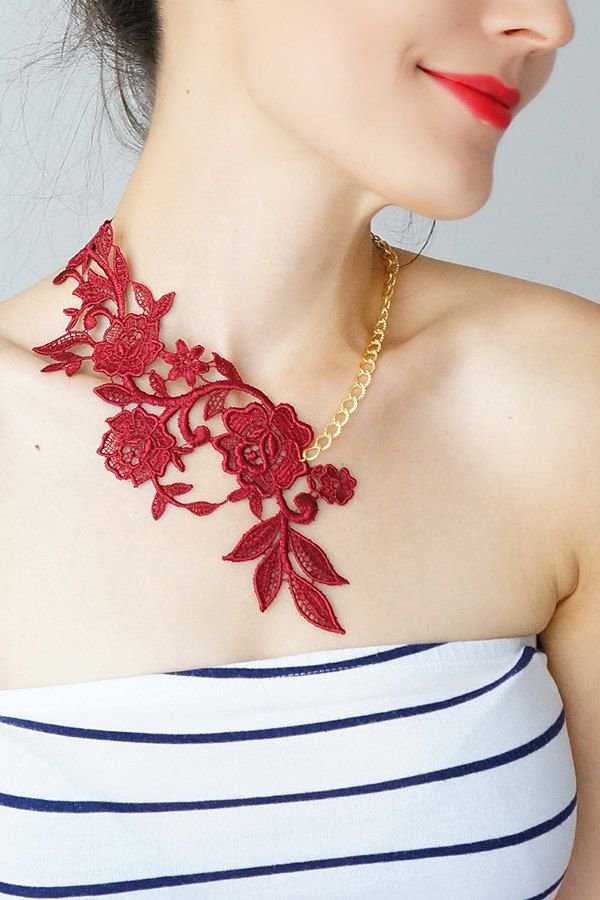 Source: Unavailable Listing on Etsy
This lightweight necklace is absolutely perfect for wearing with a strapless top. It adds just the right touch of pizzazz to the look and is a really fun color too.
Which one do you love most? What will you wear it with?