COMMENT
There's a time and a place for big, dangly earrings, but sometimes it's better to go with something a bit smaller and more understated. Studs are a fabulous choice because they come in all sorts of shapes and designs so that you can choose those that match your wardrobe and personality. If you're low on studs in your jewelry box, it's time to do a little shopping. Hooray!
1. Tiny Gold Turtles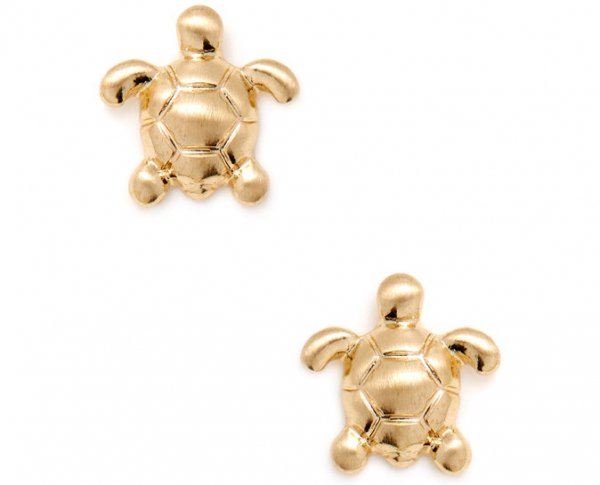 These are affordable, adorable and they will go with everything.
Bows Are Perfect
Explore more ...