7 Jewelry Options for People with Metal Allergies ...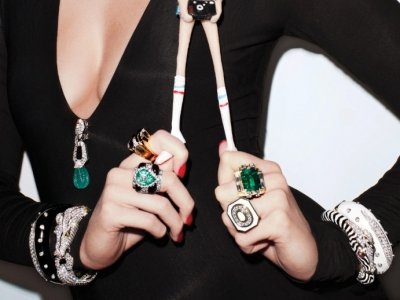 Don't let a metal allergy stop you from sporting fabulous jewelry. Guest contributor Rebecca Bastello shares some great choices that you turn to.
Having metal allergies can be a drag, especially when it comes to wearing jewelry. Every girl deserves the opportunity to wear stylish jewelry, even those who deal with rashes, green skin, swelling, and other symptoms of metal allergies. There are many fashionable alternatives to wearing metal jewelry that look and feel great. It's easy to transform your look with any of these metal alternatives.
1.

Leather

Leather isn't just for your accessories anymore. There are tons of great leather jewelry out there that will look and feel great on your skin. This leather wrap bracelet from Overstock is a trendy piece that will go wonderfully with any outfit. It's also fashionable because it can be worn by both men and women.