Gaelic jewelry can take you back in time at an instant. Using it at your wedding will leave you feeling like Elizabeth Woodville in 'The White Queen.' Whether you want to use your Gaelic jewelry pieces as a gift for the bridesmaids, or as an alternative to traditional wedding bands, they will make your day extra-special. Here are seven I love.
---
1

Celtic Knot Charms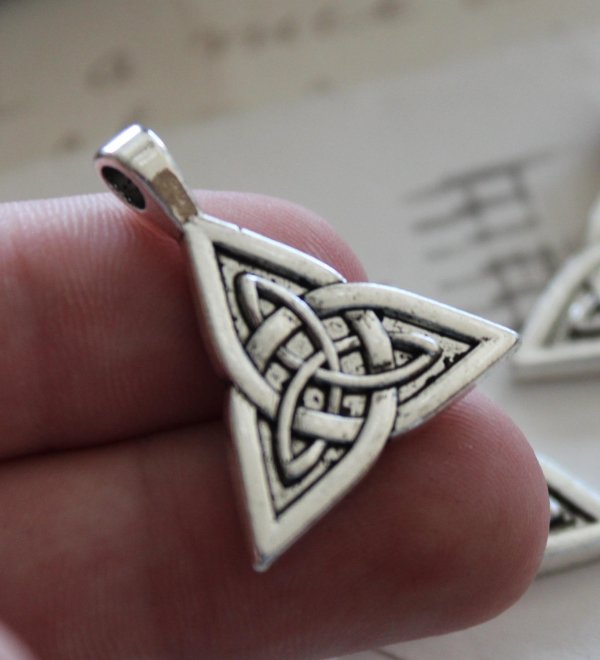 Few symbols are more Gaelic than the Celtic knot. Lots of Gaelic jewelry pieces revolve around the Celtic knot charm, so it isn't hard to get your hands on an item! I, personally, love these charms in place of a pendant. It is simple and understated! Try giving one to your bridesmaids.
2

Claddagh Rings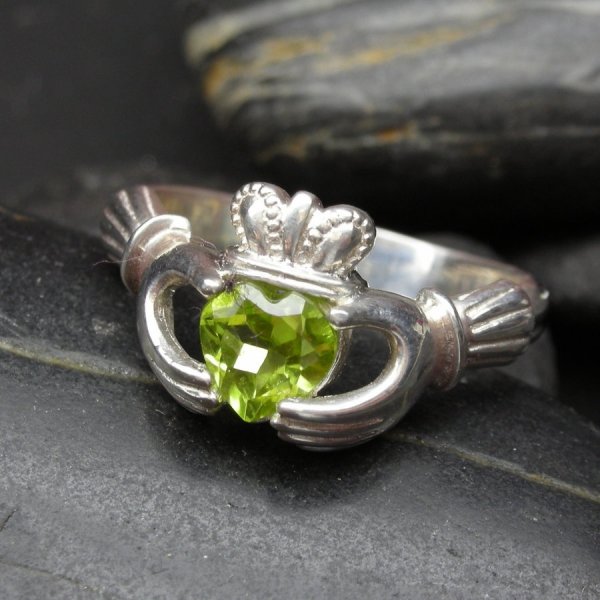 I think Claddagh rings are great alternatives to traditional wedding bands! They symbolize loyalty and friendship. Isn't that what everyone is looking for in a marriage? If you can, try getting your hands on a Claddagh ring that comes with emeralds. It helps to boost the Gaelic feel!
---
3

Trinity Knot Rings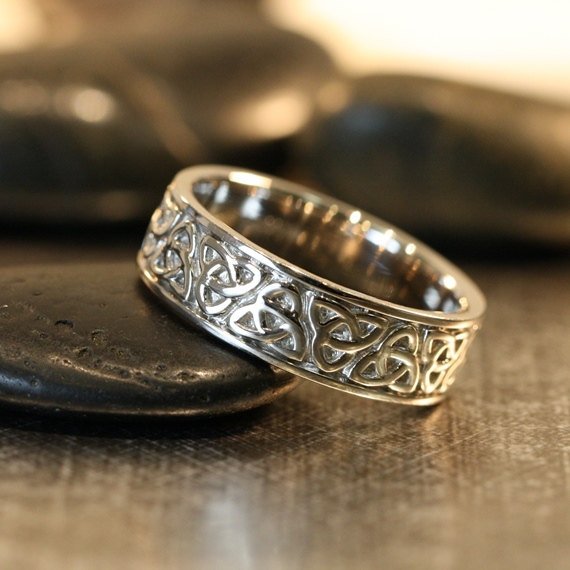 Trinity knot rings were all the rage in the age of early medieval weddings. Well, at least I think they were. I do know they played a big part in early Christian weddings. Personally, I feel as though trinity knot rings work better on men. However, whether you use one as a lady is totally down to you!
---
4

Dragon Ear Cuffs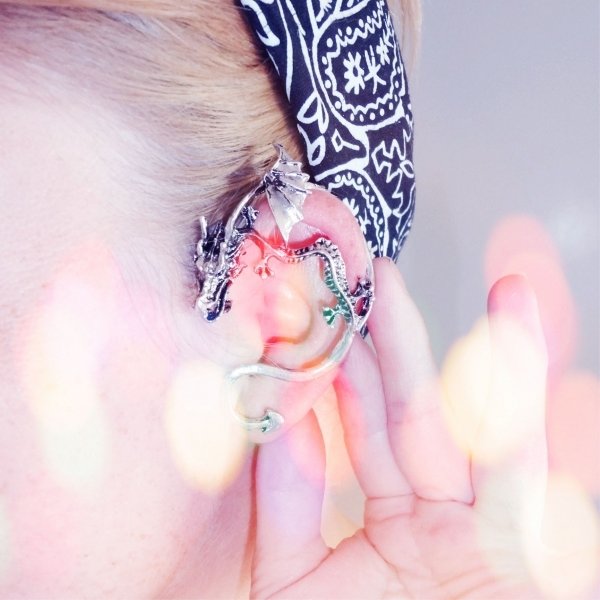 I know fascinators are popular at the moment, and they re-emerge from time-to-time. However, isn't it nice to step away from what is popular and try something a little different? The Welsh dragon is a big part of Celtic and Gaelic symbolism, so give a dragon ear cuff a go. I know it sounds a little too Gothic to some, but they genuinely look ornamental. Some extend right around the ear, like a little dragon hugging it!
---
5

Celtic Bridal Tiara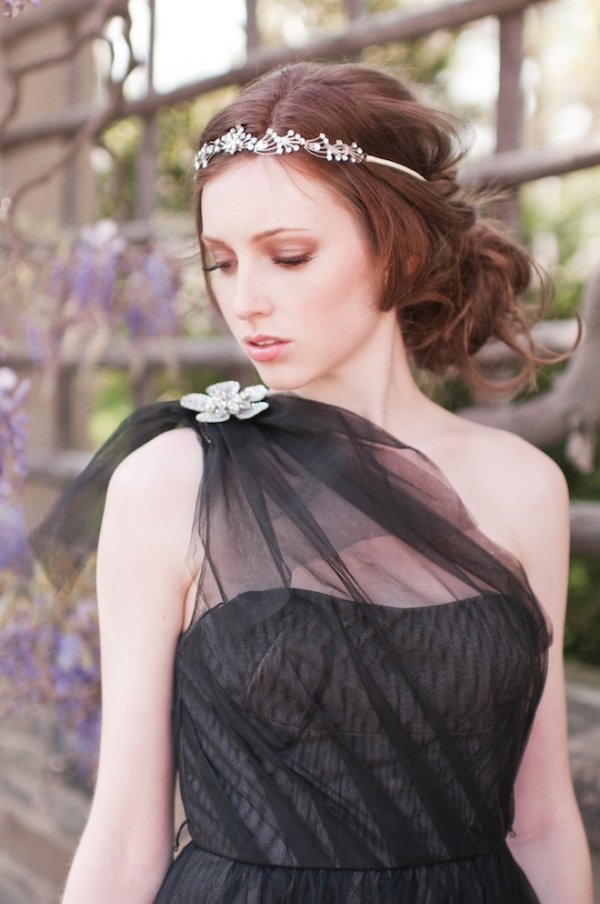 Forget tiaras that leave you looking like Mia from 'The Princess Diaries'! You should aim for a Celtic bridal tiara instead. If you want your hair to be long and flowing, a Celtic tiara will rest nicely on top of it. I love Celtic tiaras that come in white gold. Silver works just as well though!
6

Celtic Hair BARRETTE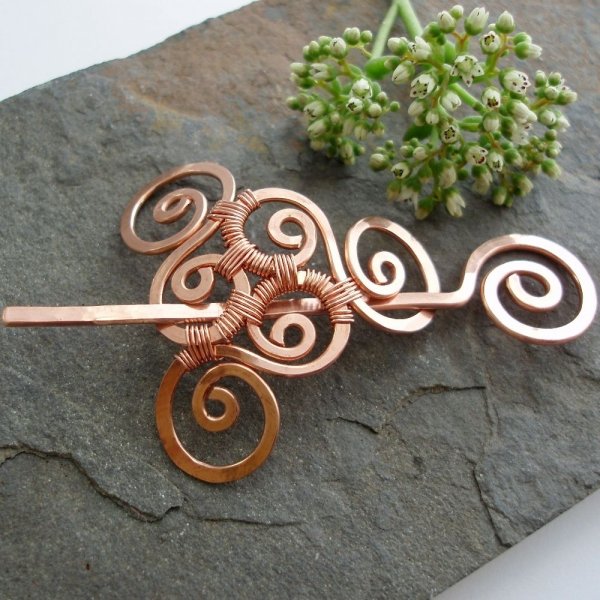 You don't HAVE to wear a tiara at your wedding. But if you still want to extend the Gaelic theme to your hairdo, you may want to consider a hair barrette instead. They are great for basic up-dos, and you can even buy matching ones for your bridesmaids. Some hair barrettes even come in pewter. You don't get more medieval than that, if that is what you are aiming for!
---
7

Malachite Necklace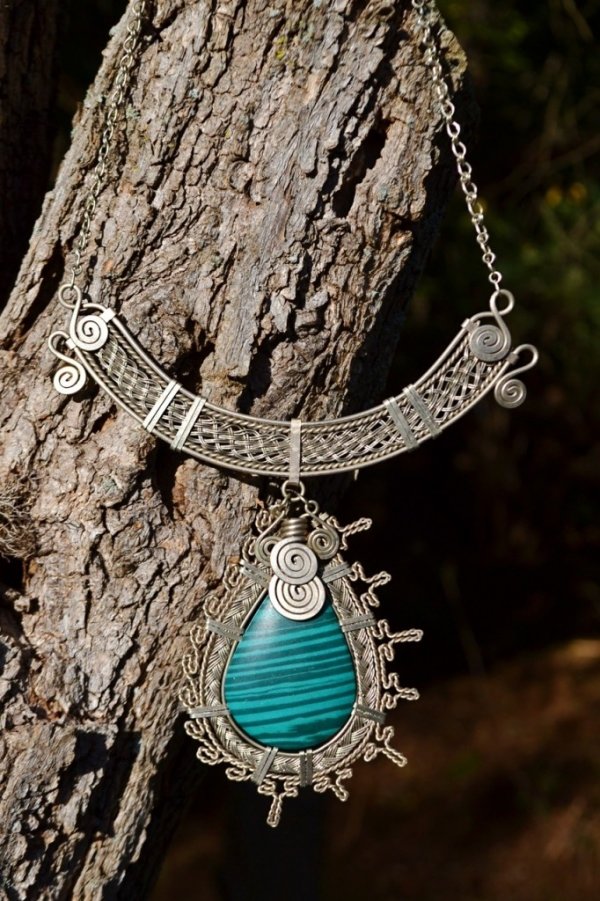 Malachite is effortlessly Gaelic. If you can get your hands on a delicate necklace, the chances are it is going to set your outfit off perfectly! Some malachite necklaces are semi-precious, which means they are great items to hold onto for years to come! I also think malachite looks great when it is combined with pearls. Cuter designs will look great on young bridesmaids.
The great thing about Gaelic jewelry is that it often looks rustic and unique. Celtic knots and Claddagh rings are often the centre of attention on the Gaelic front, but modern designers have twisted traditional designs into modern forms, so there is plenty of variety out there! I am always saving pictures of items I like, just in case I want to buy them later. If you love Gaelic jewelry, which items appeal to you the most?
---
Comments
Popular
Related
Recent