In case you haven't heard, there's a new Star Wars movie hitting theaters this month (woo hoo!) and there's an entire line of bling designed to help you celebrate and let your geek flag fly. Here are a few of my favorite shiny pieces.
---
1

I Love You / I Know Rings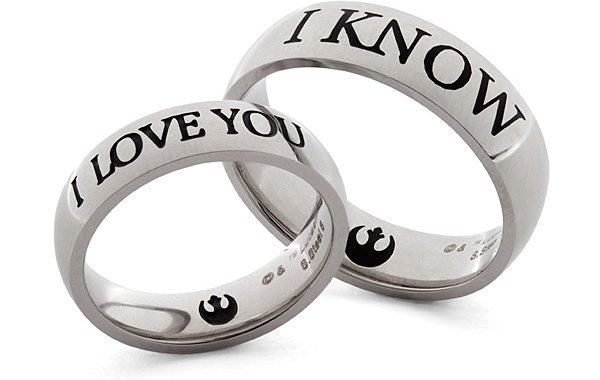 Price: $19.99 at thinkgeek.com
Is there any line more iconic than this exchange between Hans and Leia? Okay, maybe the "I am your father" bit, but still. Celebrate your own love story with this set of rings... wouldn't they make great wedding bands?
---
2

Merry Sithmas Cufflinks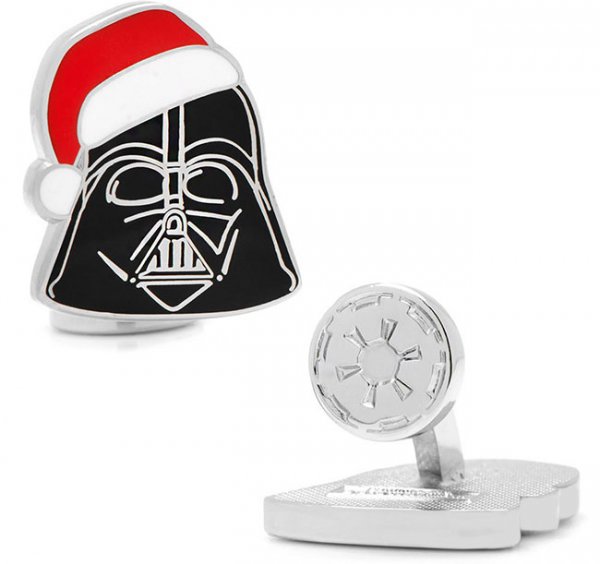 Price: $44.99 at thinkgeek.com
I can hear the song already: we wish you a merry Sithmas, we wish you a merry Sithmas... 🎵 Anyway. No more singing, I promise. That's just my favorite Sithmas carol, is all.
Trendinig Stories
---
---
---
---
---
---
---
---
---
---
---
---
---
---
---
---
---
---
---
Comments
Popular
Related
Recent