The best stud earrings are an understated way to make a statement with your jewelry without looking gaudy or strange. That doesn't mean that big earrings don't have a place, but when subtlety is required, choose from these best stud earrings for a fun and easy way to add pizzaz to any outfit.
Table of contents:
1

Kate Spade Small Square Stud Earrings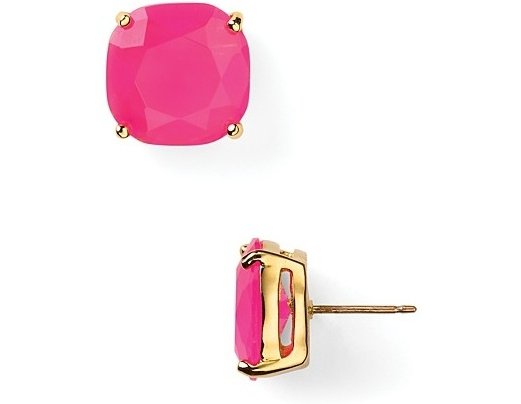 Starting this list of the best stud earrings is Kate Spade's Small Square Stud Earrings. Available in fun and stylish colors, these studs are the perfect choice if you want an affordable piece that you can coordinate with all your clothes.
Price: $38 at katespade.com
2

Dara Ettinger Alicia Stud Earrings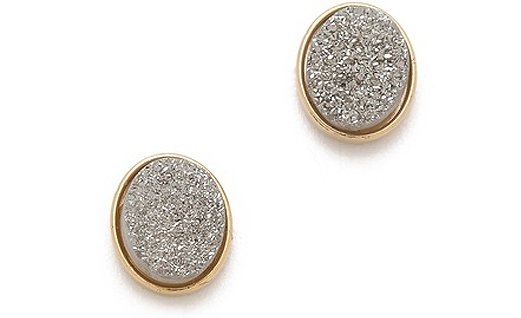 Fourteen carat gold and agate combine to create an elegant and beautiful pair of stud earrings that you can coordinate with any wardrobe.
Price: $42 at shopbop.com
3

Bing Bang Skull Studs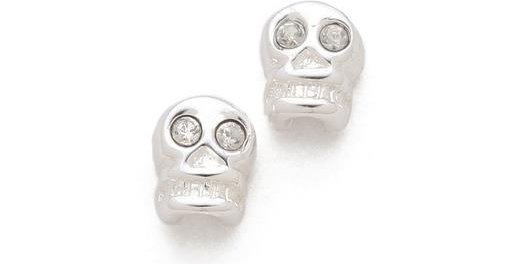 If the skull trend is one you can get behind, these are the studs for you. Made with gold plating and crystal eyes, these tiny skulls are sure to make a statement.
Price: $52 at shopbop.com
4

Loren Hope Isis Studs

Loren Hope's Isis studs are the perfect marriage of simplicity and style. Their simple gold color and triangular shape will make them your go-to stud for any occasion.
Price: $32 at lorenhope.com
5

Hive & Honey Spike Stud Earring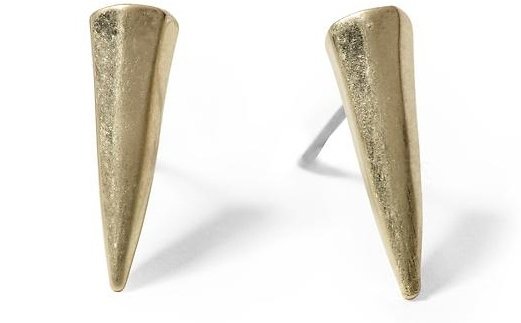 If edgy and hip is your style, check out these gold spikes. They'll add a dramatic flair to your ears and match just about anything.
Price: $18 at rankandstyle.com
6

Banana Republic Vintage Earring

They look like they cost a lot, but these studs only look pricey. Their wonderful sparkly appearance combine with an easy-on-the-wallet price you won't be able to pass up.

Price: $30 at bananarepublic.gap.com
7

Gorjana Sunset Hexagon Studs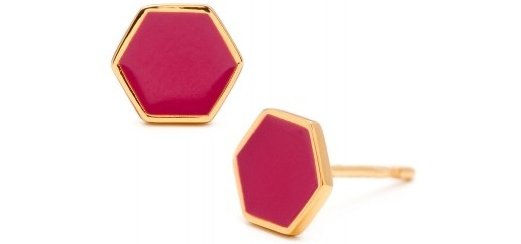 Gorjana's Sunset Hexagon Studs are bright, colorful and so much fun to wear. Each pair is 18 karat gold plated and you can choose from several colors. Or, get them all!
Price: $40 at gorjana-griffin.com
8

Michael Kors Glam Classic Earrings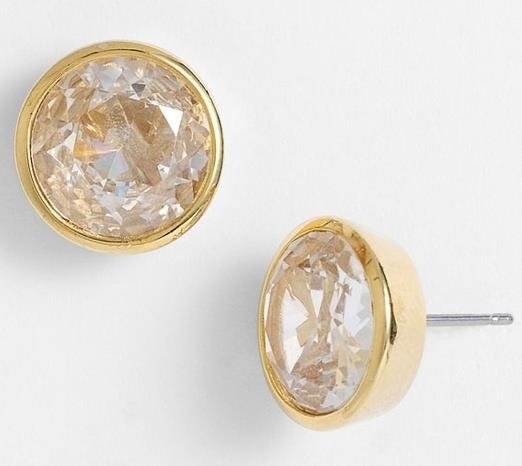 Michael Kors' Glam Classic Earrings are available in a rainbow of deep, rich colors that add elegance and class to any outfit you choose to wear.
Price: $55 at shop.nordstrom.com
9

Kate Spade New York Putting on the Ritz Stud Earring

True to their name, these Kate Spade studs give you a glamorous and rich look without the price tag. Pair these gold and faceted glass earrings with casual and formal looks.

Price: $48 at katespade.com
10

Tory Burch Goldtone Logo Stud Earring

If your style leans toward fashionable logos, these Tory Burch studs are the perfect choice for you. Choose them in gold or silver, or go ahead and get one pair of each.

Price: $68 at toryburch.com
11

Betsey Johnson Leopard Heart Studs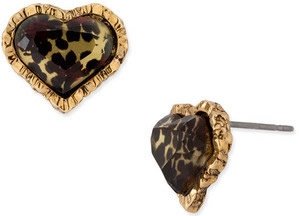 Not only are these earrings cute, but they're also affordable. Leopard print stones on a gold heart-shaped border make these a sure-fire addition to your wardrobe.
Price: $25 at shopstyle.com
12

Maya Brenner Designs Mini Letter Stud Earring

Buy these stylish studs to showcase your initials. These itty bitty gold letters are a fun way to wear studs that you probably won't see all the time.

Price: $98 at shopstyle.com
13

Barney's New York Minor Obsessions Gold Angel Wing Stud Earrings

If you fancy yourself an angel, these mini wings from Barney's are a great pick. Made from 10 karat gold, these add jazz and personality to your ears.
Price: $205 at shopstyle.com
When do you wear studs? How many of these pairs are you dying to have?
Please rate this article