On the quest for the perfect gift? Jewelry's always a good choice, especially when it's unique. Guest blogger Hiroyuki Chung loves this necklace and wanted the opportunity to share some of its special features with our readers! Take a look and see if you agree:
When was the last time a necklace that you had showed love? A piece of jewelry like the shadow heart necklace shows love in a unique and different way! Giving the gift of jewelry to someone you love, or yourself, is one of the most favorable ways to show your love! This beautiful Shadow Heart necklace is one of the unique and different necklaces I have ever seen. It's pretty, timeless and below, I'm going to talk about 7 of the different and unique factors of it! So, you ready to find out what a Shadow Heart necklace is?
Thank you for sharing your thoughts!
Your voice matters to us. Happy reading!
1

Exceptionality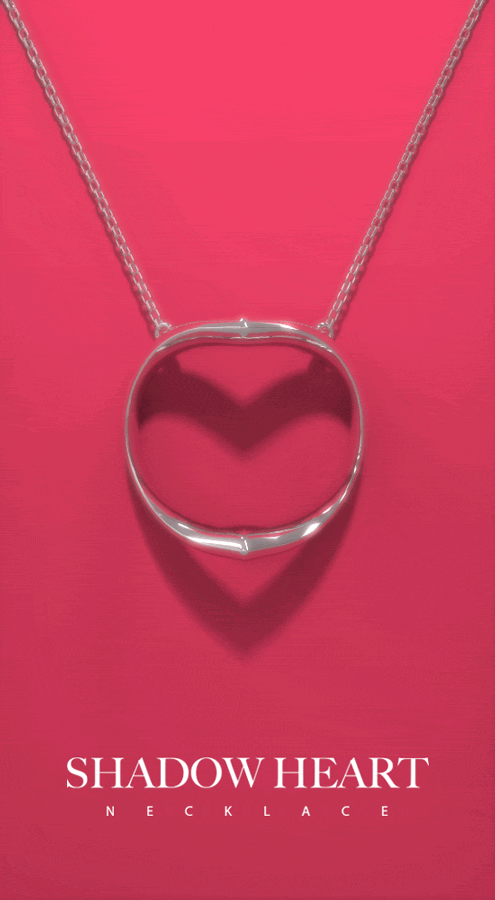 Shadow heart is innovative jewelry that elegantly casts a silhouette of the symbol of love - a heart. It is a special gift, especially for the one you love or even for yourself. There is no greater force than love, and the Shadow heart speaks to this love in a new and charming way. How cool is that?
2

The Concept
The beautiful concept of this particular piece is all based around love. Can you imagine your girlfriend, wife, partner opening up the box and seeing the beautiful necklace inside -- and the surprise that happens when they slip it on and the light hits it? That shadow is beautiful and it is a symbol of your love! It's also very different and it's the only necklace like it, which is so cool right?
Ladies, are you curious about the significance and value of promise rings? These rings, beyond being a simple token of affection, convey deep commitments, unspoken promises, and the steps towards a shared future. Don't underestimate the power of this delicate symbol of love and devotion. Be sure to educate yourself on their true meaning!
3

The Inspiration
Inspired by this pure emotion and the true nature of love, this particular necklace reveals love in an extraordinary way for people to more uniquely express their feelings. Isn't that you? instead of a diamond heart or a gemstone heart, why not get them something that people have to ask about? It's a conversation piece, which is so, so different and unique!
4

Timeless Elegance
The best part of this particular necklace is absolutely beautiful, breathtaking and it is timeless. Your girl can slip on into her LBD or she can slide into boots and jeans, this necklace will be perfection with any outfit! The color is silver and you'll never have to worry that the piece isn't going to match an outfit, because it absolutely will!
5

Invisible
The cool thing about this particular necklace is the fact that the heart is invisible but ever present. It is absolutely amazing on and as soon as the light hits the necklace and it casts that shadow -- everyone will ask about it! Take a look at the picture, how true is it that it is invisible but still there? This heart is making waves!
6

Holding Your Heart
The elegance does not stop at the jewelry. Each Shadow Heart necklace comes in a high quality aluminum casing that houses your precious jewelry in an aesthetically pleasing way.
7

The Distinction
This necklace is so different, so distinct and so, so perfect for the girl that likes necklaces but doesn't want a lot of bling or the classy girl looking to up her game. So, are you ready to slip your partner into a beautiful shadow heart necklace?
The Shadow Heart pendant does not outwardly appear as the shape of an actual heart, but casts the shadow of it. This is the embodiment of love not always being seen, but always being present. It is all about love.
Cathryn:
Where do you get it??
Meowmarina:
Sounds like a pure advertisement article !
Taylor:
Why was this written like an infomercial?
Erin:
Why does anyone care if they get paid? The girls who put up all sorts of different topics throughout the day. They deserve to make some money as this is their work.
apple:
How much did they pay you to write this?
Fbrant:
All I saw in this article was an advertisement.