COMMENT
Baptism jewelry is the perfect gift for a little girl who is on the eve of one of the biggest days of her life. No matter her age, a lovely token of remembrance is a great option for godparents or parents to give her. There are lots of baptism jewelry options that can make the day even more special and memorable. You can shop in stores or online and can easily find a choice in your budget. Have a look!
1. Religious Baby Girl Baptism Bracelet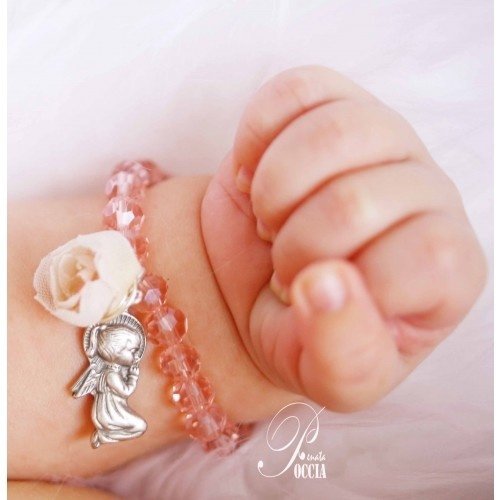 Even a newborn baby can benefit from the gift of baptism jewelry. Isn't this pretty?
Personalized Bracelet