I've blabbed and blabbed about cute bracelets, elegant bracelets, shiny bracelets, designer bracelets and yet, not a peep about fab, chic and very popular unusual bracelets. These bracelets are something you don't get to see every day, they can be worn with many outfits and you can rest assured you'll be one of the rare ones brave enough to wear an attention-demanding jewelry piece such as that one. Still not convinced unusual bracelets are something your style could benefit from? Well, check out these 7 suggestions first:
Table of contents:
1

Cara Accessories Iridescent Bauble Stretch Cuff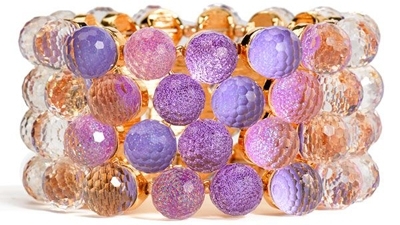 Price: $48.00 at shop.nordstrom.com
Awesome, unusual and totally out of this world – this first bracelet is available in three totally different color schemes and is currently waiting for a very special modern, classy fairy to come and claim it. I honestly don't know which one would I choose- all three of them are so fab, although purple is my favorite color which, of course, doesn't make this red one look any less beautiful… and… You see? Choices, choices! I'm a libra – I hate choices!
2

Cara Accessories Metal Stretch Cuff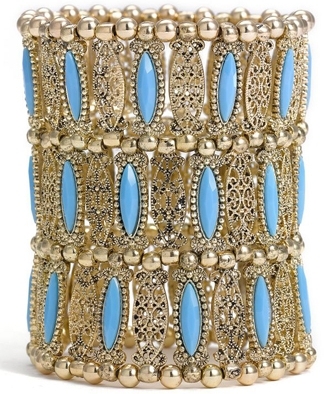 Price: $48.00 at shop.nordstrom.com
I don't think medieval is hot these days but, quite frankly, I don't care! This cool thing definitely goes on my list of unusual bracelets! It's cool, huge, eye-catching, totally summer – simply great! And check out these delicate filigree details!
3

Belle Noel "Honey Hexagon" Cuff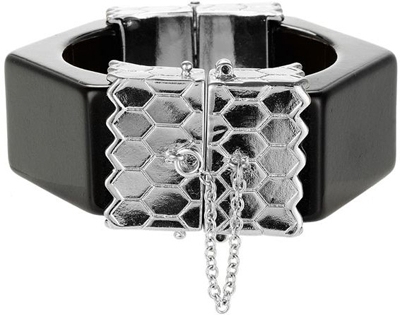 Price: $78.00 at shop.nordstrom.com
Speaking about unusual bracelets – have you ever seen anything like this before? I haven't and I'm totally loving it so that can mean only two things – either this bracelet is totally stylish or I have a very unusual taste. I'd wear it anyways – How about you?
4

River Island 3D Butterfly Cuff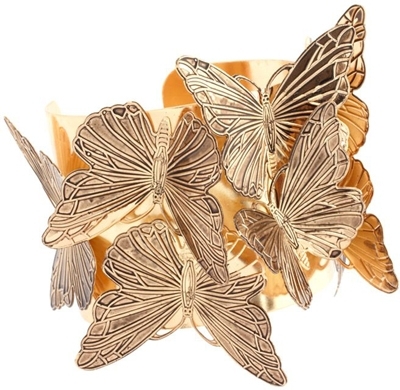 Price: $22.41 at asos.com
Unusual bracelets can be romantic too, so before you start shaking your head in disapproval, check out this awesome, 3d, girly River Island bracelet that combines two of my favorite things – totally fresh jewelry and girly-girl style.
5

Tallulah Tu Turquoise Ornate Gold Bangle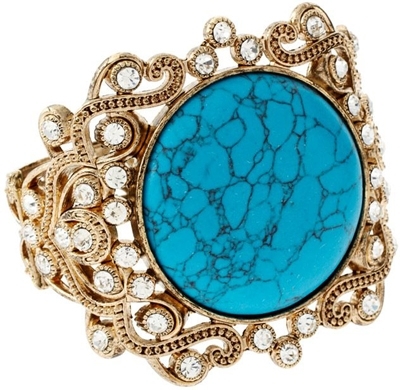 Price: $41.37 at asos.com
But, unusual bracelets can be elegant, too and, once more, here's a little "something-something" to prove my point. I don't even think a thing like "age limit" exists when it comes to wearing this bracelet so I could totally imagine it being worn by women my age, as well as women younger and older than me.
6

Kitson White Enamel Spiky Bracelet

Price: $43.10 at asos.com
Now, this wild thing, in the other hand, is something you can't wear unless you have that fun, fierce, crazy-sexy-cool bad-ass personality. I'd totally rock it but it would probably look ridiculous on my wrist, plus I have nothing to wear it with!
7

ASOS Textured Wide Cuff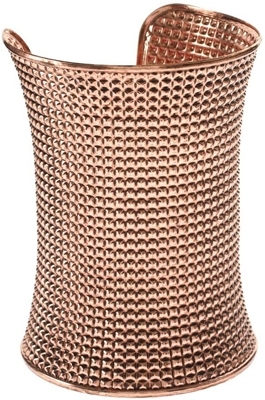 Price: $20.69 at asos.com
Did I say medieval is out? Well, do me a favor and just strike that! Huge, in-your-face medieval-ish cuffs are definitely hot and, since they can be combined to look sexy, wild, exotic and even elegant, there is no reason to say no to them.
What do you have to say about unusual bracelets now? If rings didn't wake up the Gollum in you, these bracelets certainly will!
Please rate this article