Hand stamped jewelry is a great gift item for any occasion. You can personalize these items in thousands of ways and the result is always a piece of jewelry that your loved one will always cherish. If you are looking for a great gift for your mom, sister, or best friend, check out these 7 beautiful hand-stamped jewelry pieces created by the amazing Lisa Leonard.
---
1

Brave Love Necklace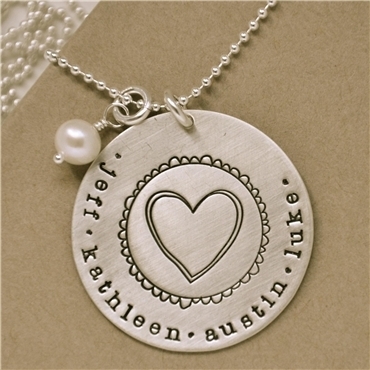 Price: 62.00 at lisaleonardonline.com
Is there a woman in your life that has displayed amazing courage? Maybe she battled cancer, lost a child, or overcame a crippling disability. This necklace represents bravery and love. It would be the perfect way to show someone special how much their life of courage has been an inspiration to you.
2

Rain or Shine Necklace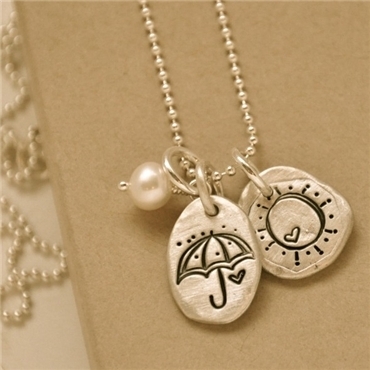 Price: 68.00 at lisaleonardonline.com
This pretty necklace is a great reminder that you will remain faithful through thick and thin. With beautifully drawn designs, the stamps represent the rainy times of struggle and the sunny days of celebration.
---
3

Daisy Chain Bracelet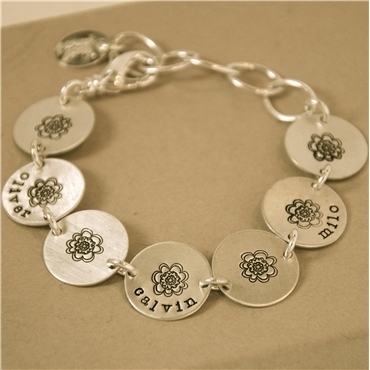 Price: 72.00 at lisaleonardonline.com
Do you remember spending hours making daisy chains as a little girl? I made daisy chain crowns, necklaces, and bracelets for hours in the summer. You can celebrate this childhood memory with the beautiful stamped daisy chain bracelet. It would be perfect for your childhood friend. You can customize each round with a name or special word.
---
4

Mama Necklace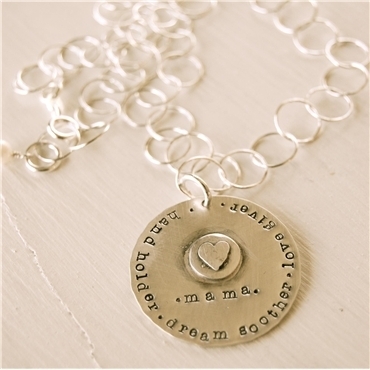 Price: 62.00 at lisaleonardonline.com
Just in time for mother's day, Lisa Leonard has created this timeless necklace for mothers. It is a reminder of everything a mother represents in the life of her child. Any mom would treasure this necklace for a lifetime.
---
5

Thin Sterling Cuff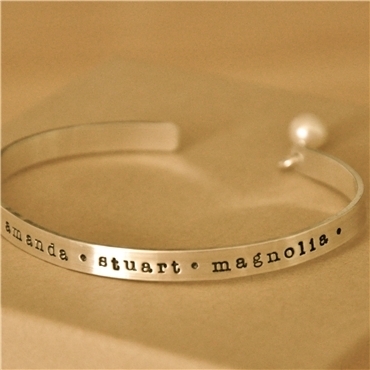 Price: 75.00 at lisaleonardonline.com
This beautiful cuff bracelet is simple and stylish. You can customize it with a list of names or a favorite quote or phrase. This gift could be used for anyone with a little inventive customization.
6

Sterling Ring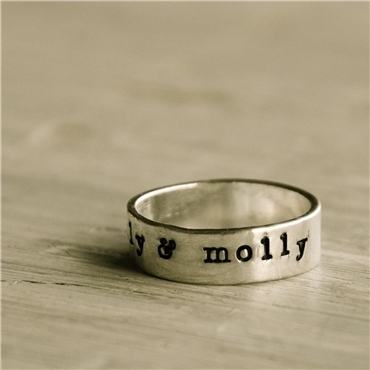 Price: 45.00 at lisaleonardonline.com
Give someone special this sterling silver ring stamped with the words of your choice. This would be great for moms to display the names of their children. You could also use this ring as a personalized wedding band.
---
7

Illuminate Necklace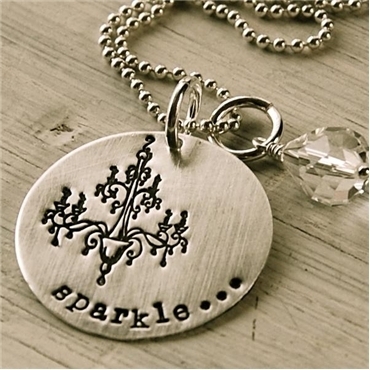 Price: 56.00 at lisaleonardonline.com
Is there someone special in your world that just lights up the room every time she enters it? Show her how much she means to you with the Illuminate necklace. It is stamped with a darling chandelier and accented by a tear drop Swarovski crystal.
These 7 beautiful hand-stamped jewelry pieces would all make great gifts, but they would also be a fun way to splurge on something for you! The only problem might be choosing between the many options available. Every piece can be customized in millions of ways by changing the words and letters to represent something close to the heart. What kind of customizations would you choose for a hand stamped jewelry piece? Would you display your child's name or a favorite quote?
---
Popular
Related
Recent