COMMENT
Ear cuffs are a bit of a quirky trend right now. They're slightly unconventional and can be a fun way to spice up an outfit. From a simple, no-fuss cuff to lobe-covering numbers, there are plenty of different styles of ear cuffs to choose from. If you're thinking of trying this look on for size, be sure to check out the following stylish ear cuffs.
1. Cage Ear Cuff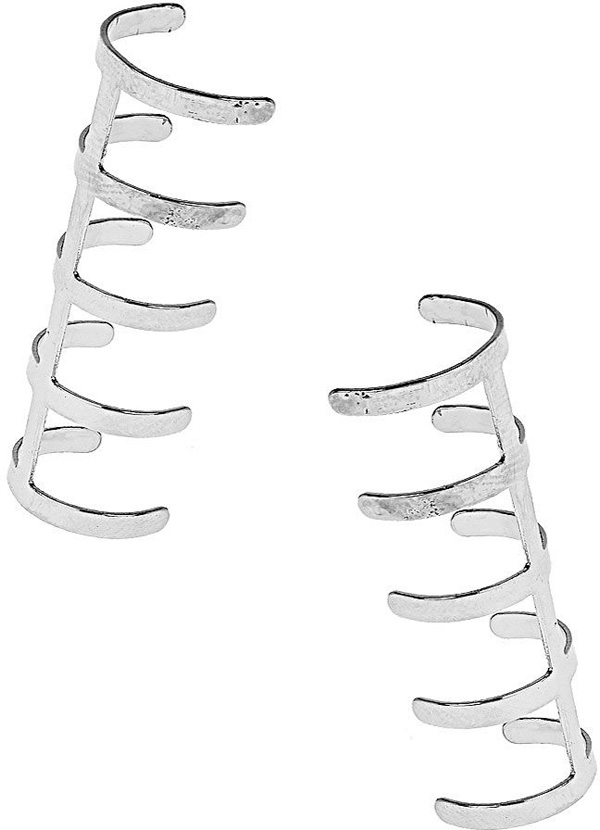 The caged look is a popular one at the moment and it easily translates to the ear cuff trend. Add a funky edge to your jewellery collection with these silver-tone ear cuffs. Wear them both at once or one at a time – it's up to you!
2. Double Stud Ear Cuff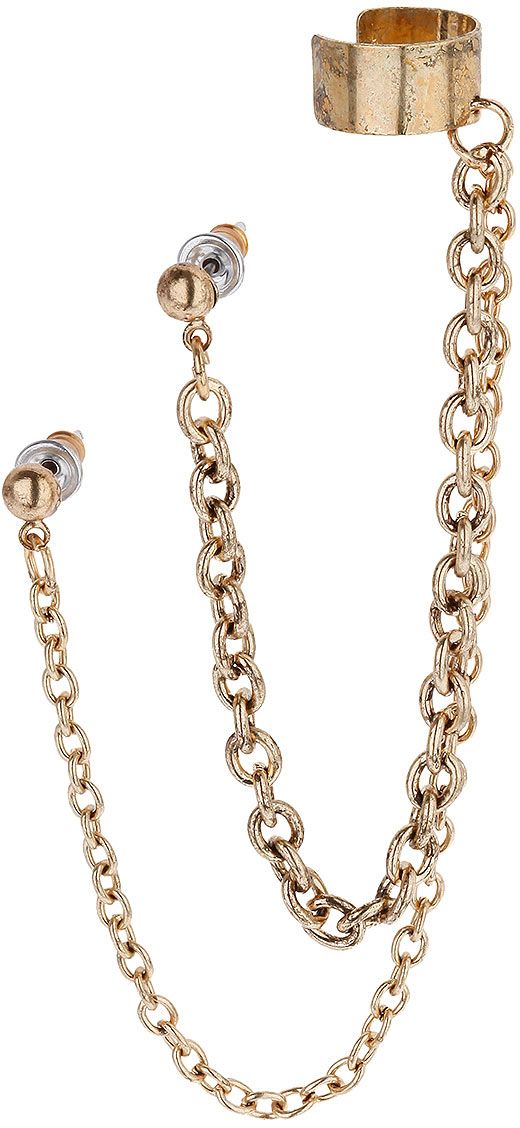 This ear cuff is perfect for those with multiple ear lobe piercings. The cuff and chain combination is an edgy take on the trend. If you've only got a single piercing, however, you'll have an awkward time figuring out where to put the other chain.
3. Pieces Mutune Big Ear Cuff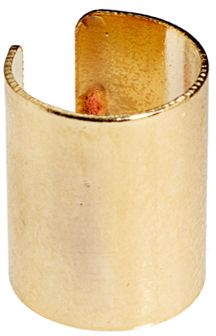 If simple and sleek is more your thing then this ear cuff is perfect for you! It has a simple cylindrical design, is easily adjustable, and is available in three different metallic shades. Wear it at the top of your ear for an effortless, cool look.
4. Wings Ear Cuff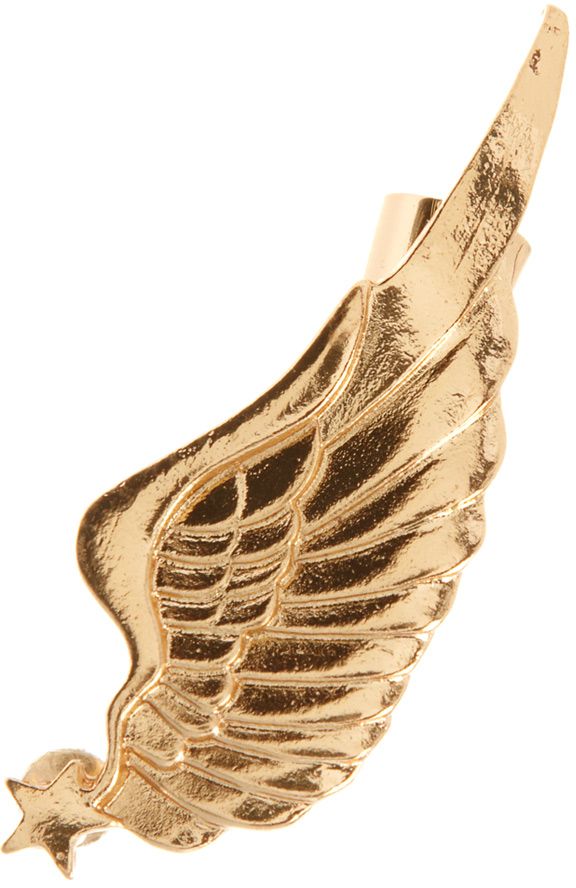 Really make a statement in this stunning ear cuff. It has an eye catching winged design and sits from the lobe of the ear, upwards. Wear it with your everyday outfits for something just a bit unexpected.
5. Pastel Pink Flower Ear Cuff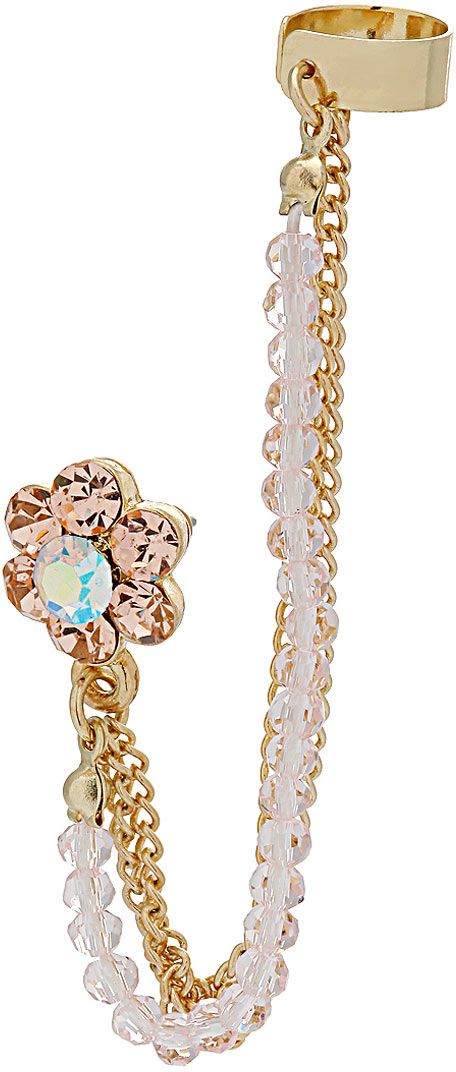 Many ear cuffs tend to be a bit grungy or edgy, but this particular one has more feminine design details. It features a cute pastel pink flower stud for the ear lobe that's connected to the cuff by metallic and beaded chains. It's perfect for prettying up an outfit!
6. Sparkly Pearl Ear Cuff

This cool ear cuff frames the edge of your ear. It has a dark metallic curved body and features pearl and stone effect embellishments. This ear cuff would look super stylish paired with a dramatic night time outfit.
7. Etro Ear Cuff

If you've got the cash to splash, then dive head first into the trend with this intricate ear cuff. It has a curved design and is kitted out with black Swarovski crystals. It also has a tassel detail for added drama. It's definitely a modern take on cocktail jewellery!
These are just a few stylish ear cuffs to take inspiration from. What do you think of the ear cuff trend? Would you wear any of these ear cuffs?
7 Ways Men Tease the Women They like ...