COMMENT
Rose gold accessories are having a trending moment right now. This gold hue has quickly become a favourite of fashion editors and bloggers the world over. Rose gold is warmer and can be more flattering than its yellow and white counterparts. Whether you splash out on the real deal, or just choose an accessory in a rose gold tone, is entirely up to you. Embrace all things rose gold with these stylish accessories.
1. Michael Kors Rose Gold-Plated Watch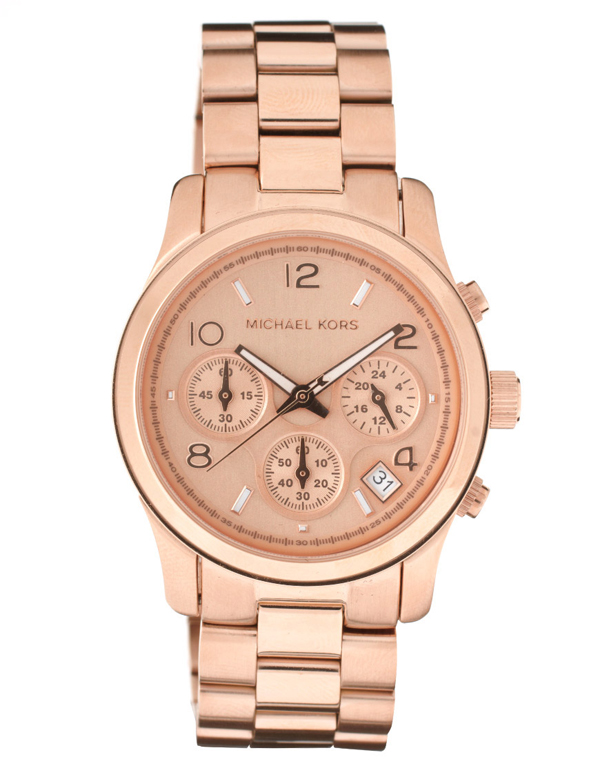 A Michael Kors rose gold watch has become one of the must have items of the year. It has a slightly chunky design with a bracelet strap, round dial, and Z-clasp fastening. As far as rose gold accessories go, this watch is perfect for wearing on a daily basis.
Rose Gold Aviator Sunglasses
Explore more ...