The whole world has been captivated by the love story of Mickey and Minnie Mouse for decades. As well as appearing on screen, Disney merchandise has Mickey and Minnie in all forms. One of the loveliest forms is the Pandora Disney Sweethearts charm collection. This is awesome for Pandora collectors and Disney fans. Here is my pick of the charms you should look out for.
---
1

Minnie and Mickey Kiss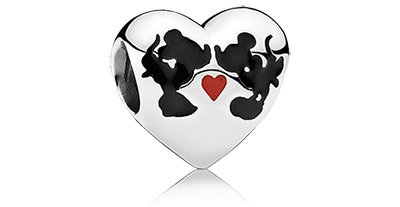 How adorable is this heart charm? Crafted in silver, the silhouette of our favorite mice sharing a kiss is enhanced with a red enamel heart.
Price: $55.00
estore-us.pandora.net
---
2

Sparkling Minnie Icon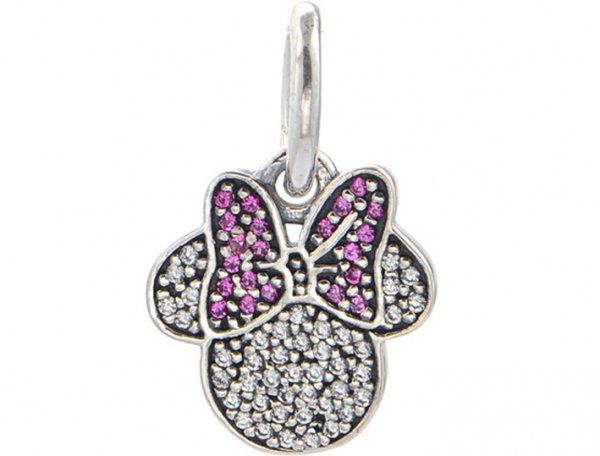 As a hot lady mouse, Minnie deserves to be blinged up. Minnie's unmistakable head silhouette is silver set with cubic zirconia with the dots of her familiar hair bow picked out in red.
Price: $50.00
estore-us.pandora.net
---
3

Be Magical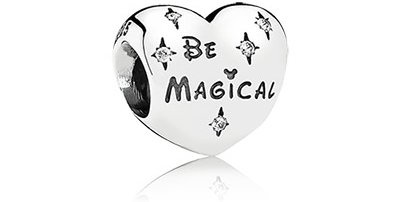 We all know that the single word which most sums up Disney is magic. And because we love Disney and we love its magic, what better place to inscribe it than on a heart charm. It's the perfect complement to the "mousey" pieces in the collection.
Price: $55.00
estore-us.pandora.net
---
4

Mickey Icon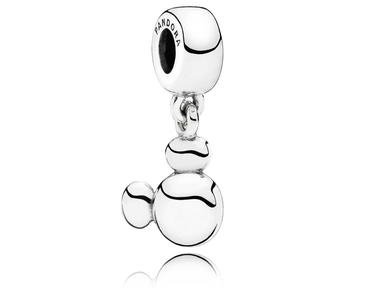 Unmistakably the World's Favorite Mouse. Beautiful captured in solid silver, Mickey's adorable silhouette is tagged by the ear to dangle beautifully from your Pandora bracelet.
Price: $50.00
pandora.net
---
5

Sparkling Mickey and Hearts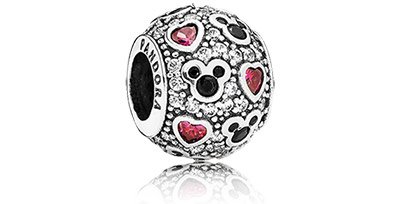 This is the most expensive of the Disney charms in the Pandora collection. And you can see why. Always based on solid silver, this roundel is patterned with Mickey's head and hearts and is set with cubic zirconia, crystal and mixed stones.
Price: $85.00
estore-us.pandora.net
---
6

Minnie Icon

The very essence of Minnie Mouse is captured in this adorable charm. Who can resist this beautiful combo of silver and red enamel?
Price: 40.00
estore-us.pandora.net
---
7

Love Mickey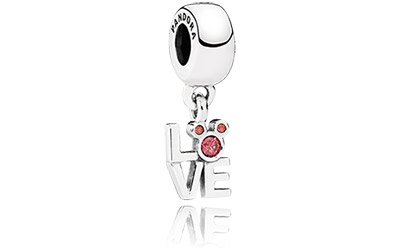 Can you think of a better shape to form the "o" in the word love than the head of the Disney icon – Mickey Mouse? And to add to its beauty, Mickey is offset with a lovely red cubic zirconia.
Price: $55.00
estore-us.pandora.net
---
8

Mickey and Minnie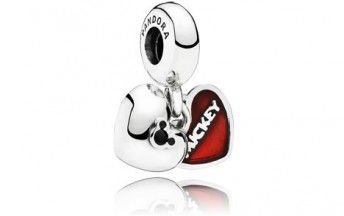 You'll love the story to this one. Pandora describe it as representing the timeless story of Mickey and Minnie with the two-sided dangle symbolizing two hearts that beat as one. So cute.
Price: $85.00
estore-us.pandora.net
---
9

Minnie Cupcake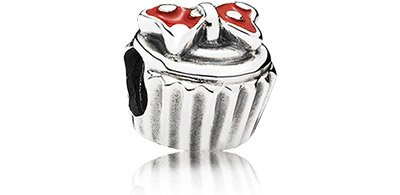 As sweet and delectable as Minnie herself, this gorgeous little cupcake definitely stirs the passion.
Price: $50.00
estore-us.pandora.net
This is just a small selection of the Pandora Disney Sweethearts Collection. There are plain silver items along with black and red complementary charms. And of course there are the red and white dots so synonymous with Minnie.
How much do you love these?
More
---
Comments
Popular
Recent