I'm all for statement necklaces with certain outfits, but I have a thing for dainty necklaces and they look great with just about everything. I admit there are times when you want a big, loud necklace that really makes a statement. But for every day, I think that a thin chain with a delicate charm is all you need to look cute and chic. If you're in the market for a new accessory, look through some of these deliciously dainty necklaces for some ideas!
Table of contents:
1

Beachy Chic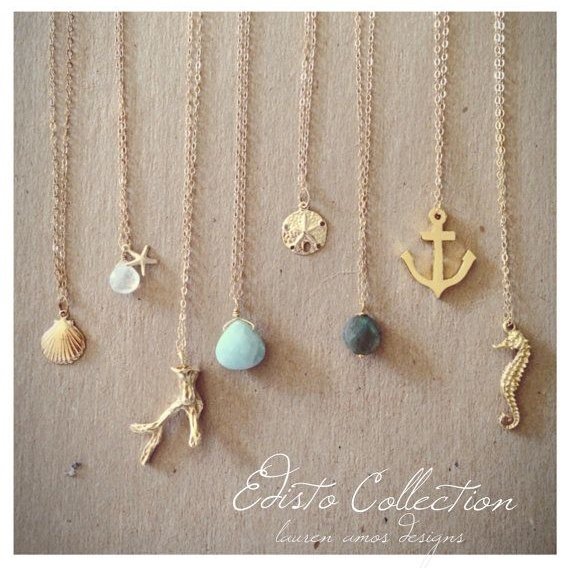 Via Edisto Collection Necklaces. Gold Filled ...
Here's a collection of dainty beach-themed necklaces that are perfect for the summer.
2

Gold Alloy Necklace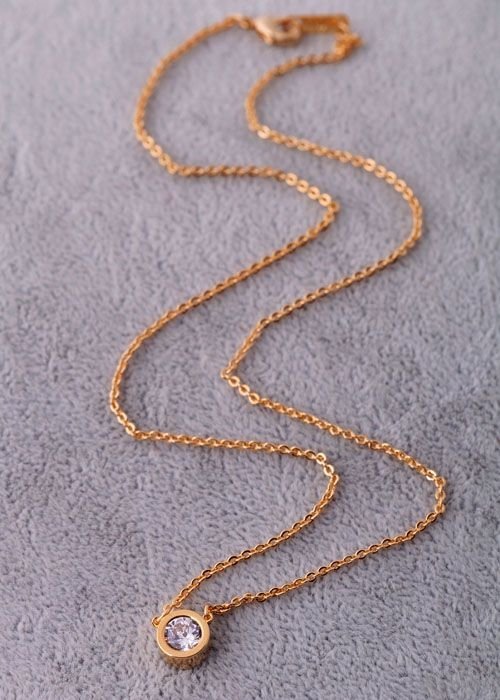 Via Jewelry
This gold alloy necklace with a zirconia pendant is truly a beauty!
3

Perfect Pearl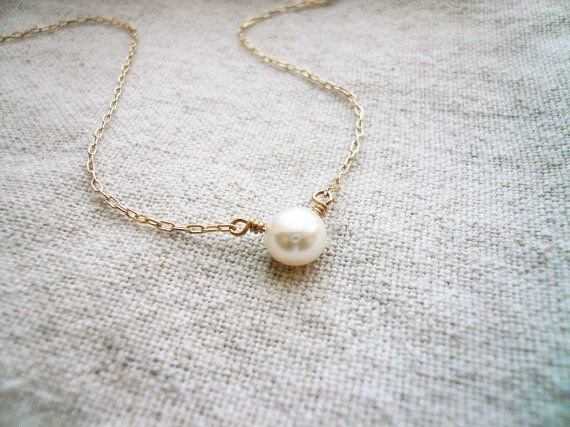 Via Perfect Pearl Necklace - Fresh ...
If you're a fan of pearls, this fresh water pearl and gold necklace makes a versatile addition to your collection.
4

Bar Necklace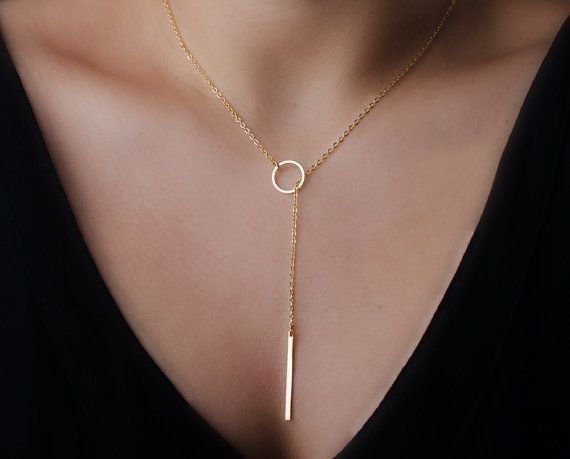 Via Dainty Sideways Cross Necklace, Rose ...
I'm not usually a fan of lariat style necklaces, but this one is so simple and elegant!
5

Evil Eye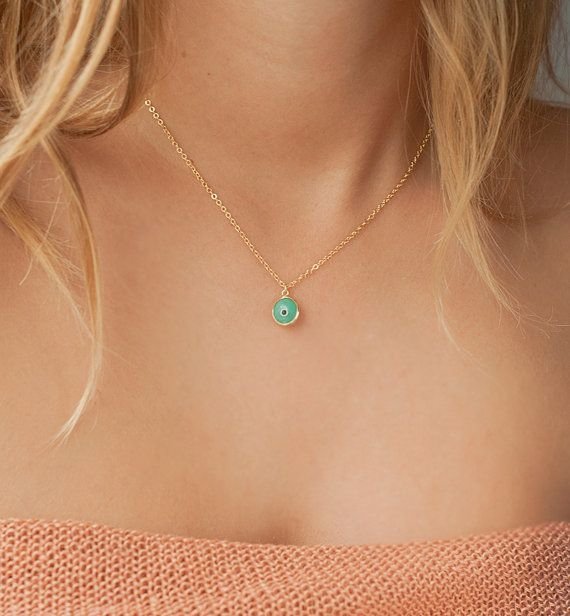 Via Evil eye necklace, Aquamarine evil ...
At first glance, I thought this was a donut! Turns out it's an aquamarine evil eye charm for protection.
6

Druzy Pendant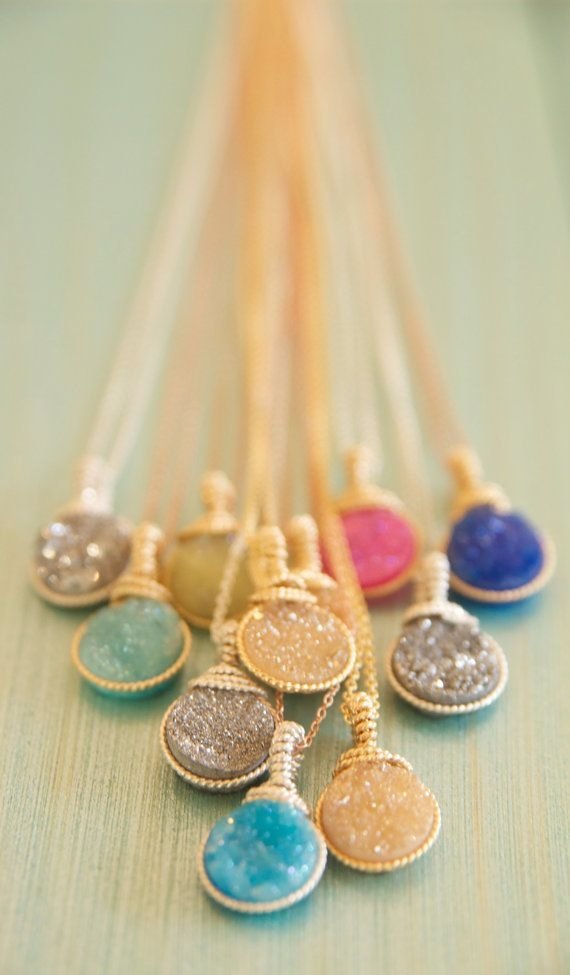 Via Bright and Colorful Druzy Pendant ...
Druzy is so incredibly colorful and beautiful and this pendant necklace would be so fun to wear!
7

Hammered Cross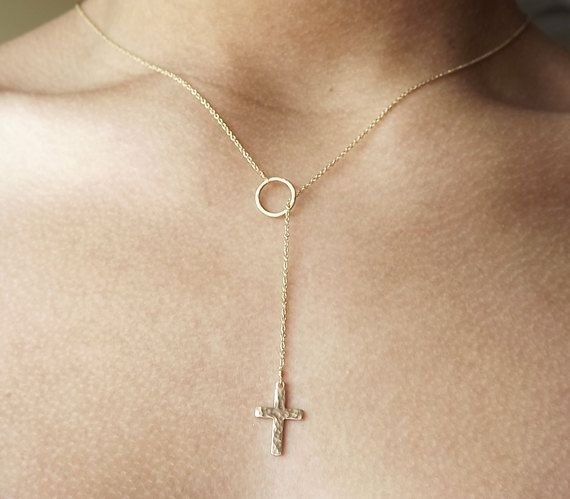 Via Gold Filled Hammered Cross Lariat ...
This is another lariat necklace that's quite striking. I love the simple look of the necklace with the gold filled hammered cross.
8

Two Initial Necklace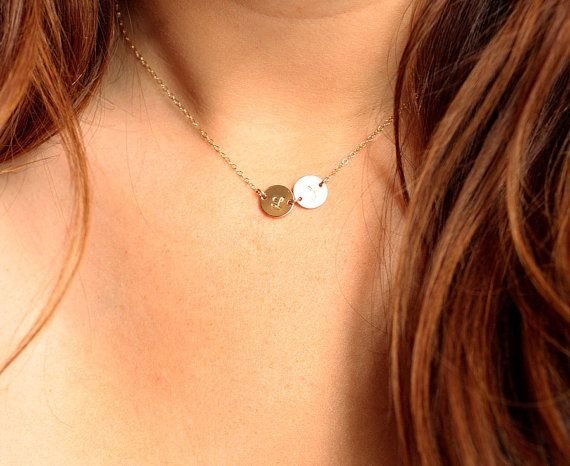 Via Two Initial Necklace, Gold Filled, ...
A great way to wear the initials of your kids or of you and a loved one!
9

Rose Gold Arrow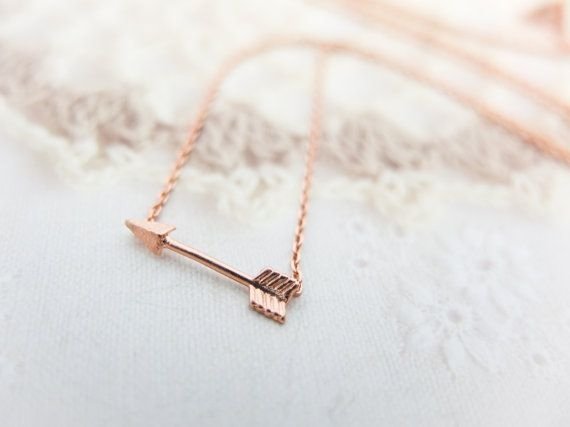 Via Arrow Necklace Rose Gold necklace ...
For the rose gold lovers out there, look sharp with this charming arrow necklace.
10

Home is Where the Heart is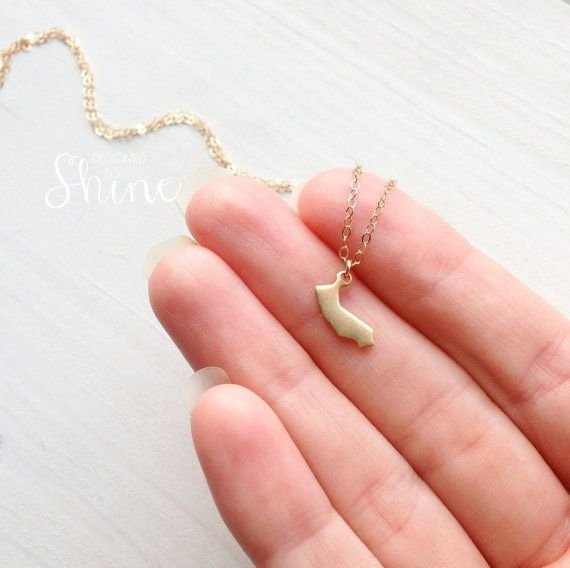 Via Dainty State Necklace - Going ...
Show your pride for your home with this super dainty state necklace.
11

Gold Square Link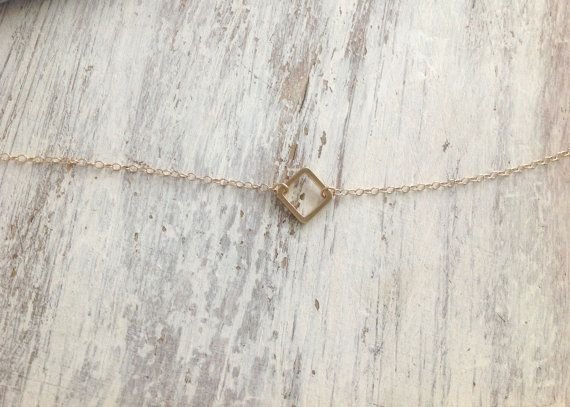 Via Square necklace, gold necklace, tiny ...
A simple square charm is all you need to complement your style.
12

Gold Triangle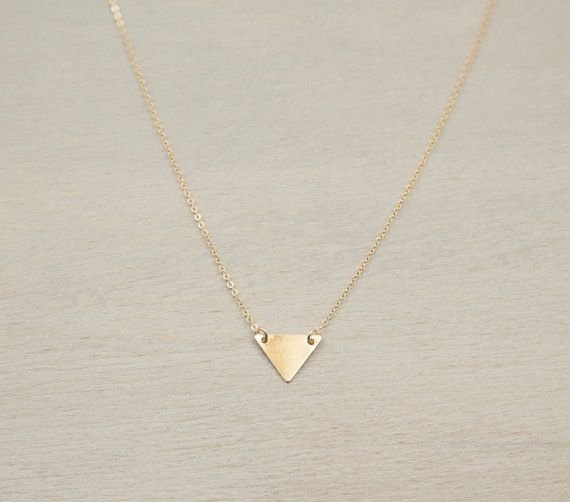 Via Dainty Gold Triangle Necklace / ...
This would look so lovely with a romper or dress.
13

Moon and the Stars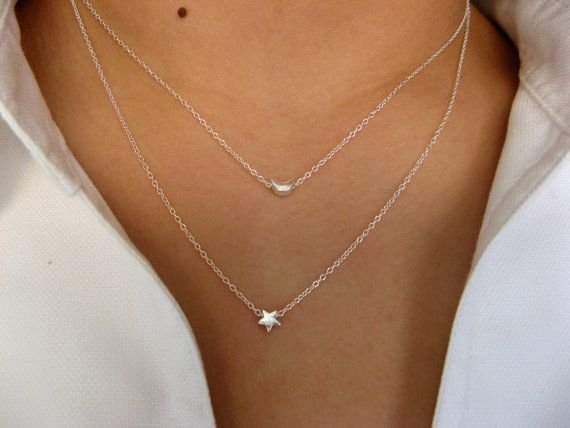 Via I give You the Moon ...
This layered silver necklace makes a beautiful, minimalist accessory.
14

Tiny Pearls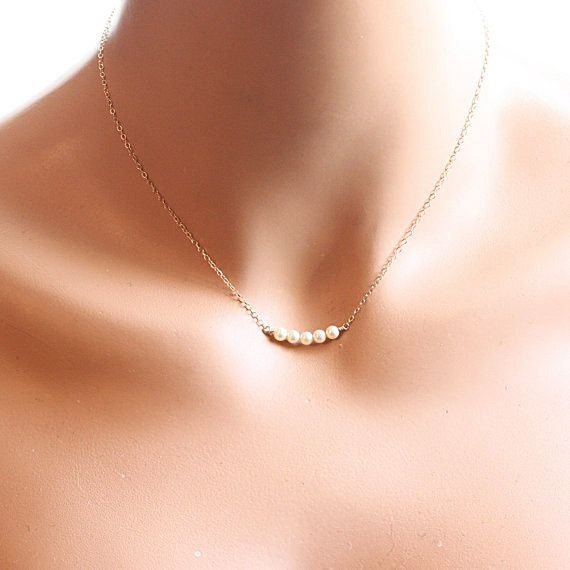 Via Tiny Pearl Necklace, Dainty Row ...
A string of tiny pearls accents an upscale outfit.
15

Tiny Lock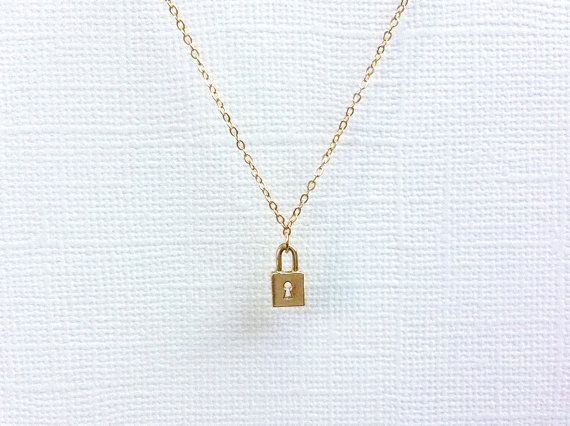 Via Tiny Lock Necklace Dainty Necklace ...
Do you keep your heart under lock and key?
16

Gold Disc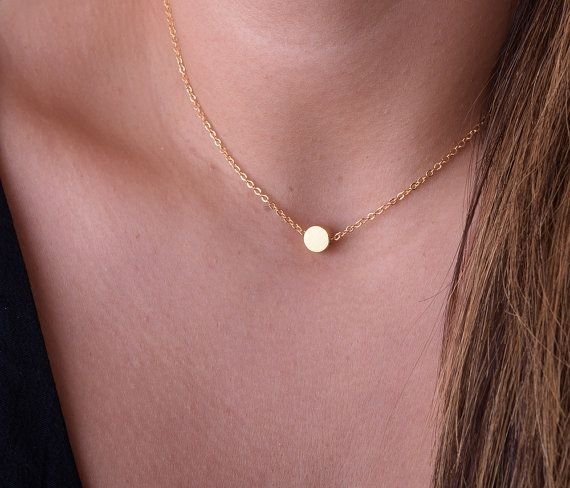 Via Personalized Layered Necklace Set, Bar ...
A plain, simple gold disc can make a big difference in your look.
17

Tiny Bow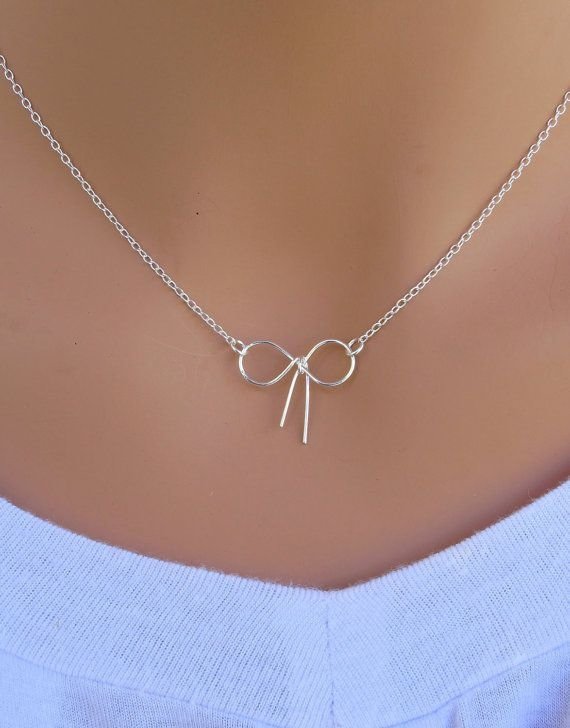 Via Tiny bow tie knot sterling ...
A thin bow necklace would make a fab bridesmaids gift or gift for yourself.
18

Gold Beads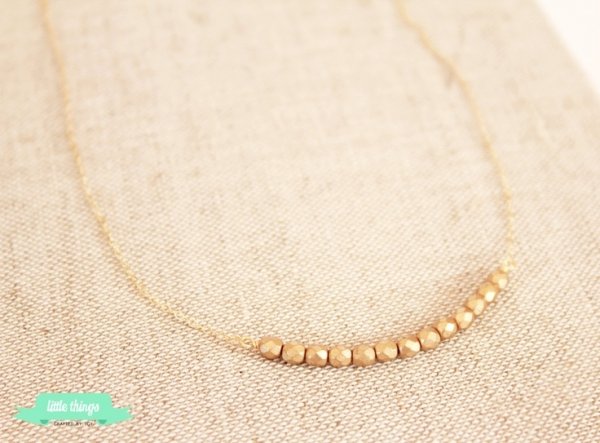 Via Delicate Gold Necklace - Dainty ...
If you're not into a string of pearls, how about some dainty gold beads?
19

Dainty Necklaces. White on White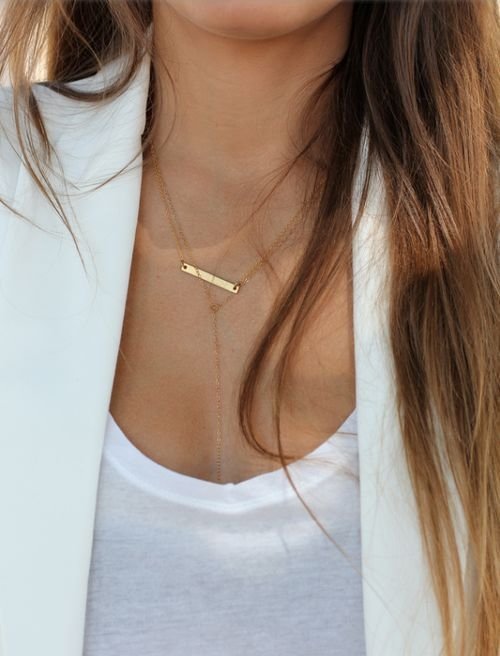 Via Refined Style
I love these gold bar necklaces. They are so simple, but stand out at the same time.
20

Double Star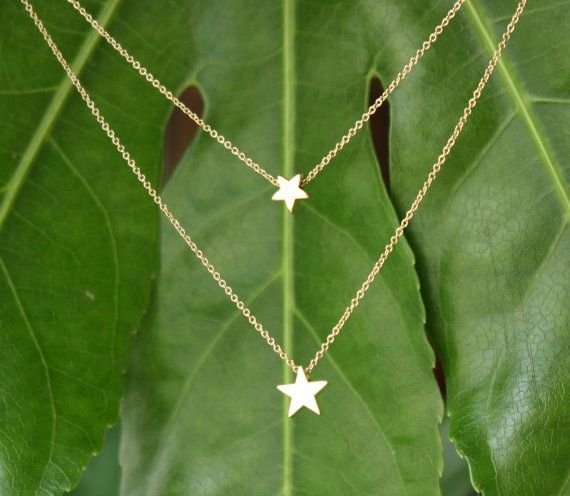 Via Sale 15 % - enter ...
Stars might seem sort of childish, but it's actually quite charming!
21

Seashell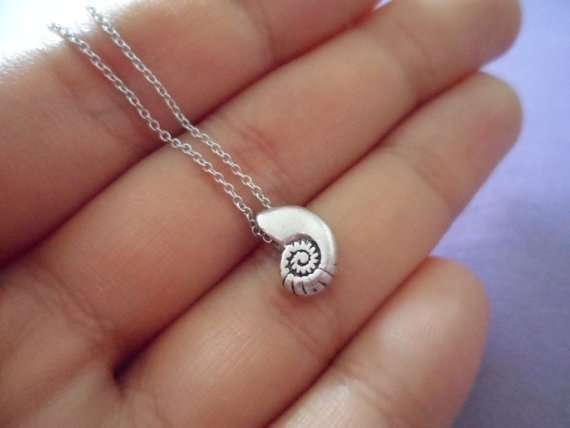 Via wheedecor.com
Another dainty, sea-inspired necklace that's ideal for reminding you of your lovely memories of the ocean.
22

Rose Gold Pinecone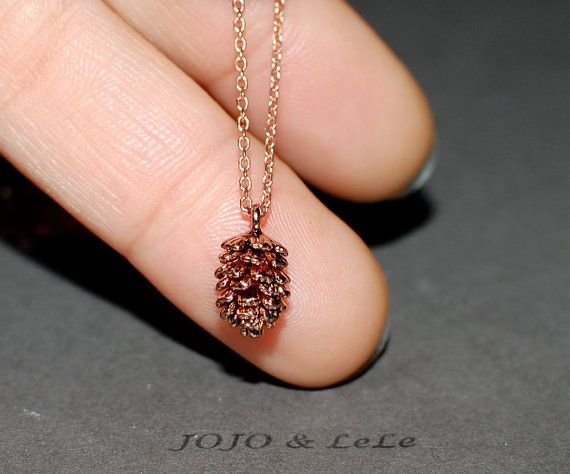 Via Rose gold pine cone necklace, ...
Get this for the nature lover or camping enthusiast.
23

Elephant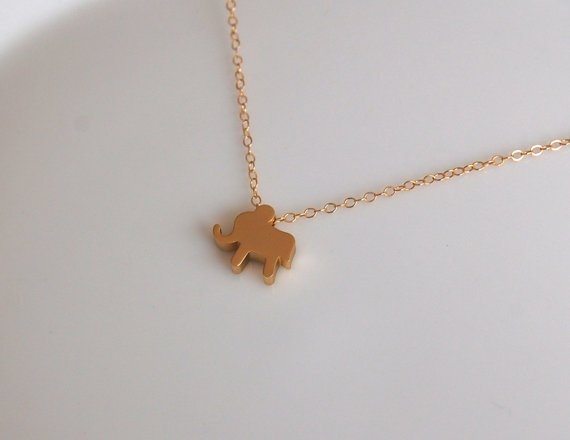 Via Items similar to Custom Hand ...
If you're fond of elephants or want to be reminded of someone who is, this is a great piece for you.
24

Oval Disc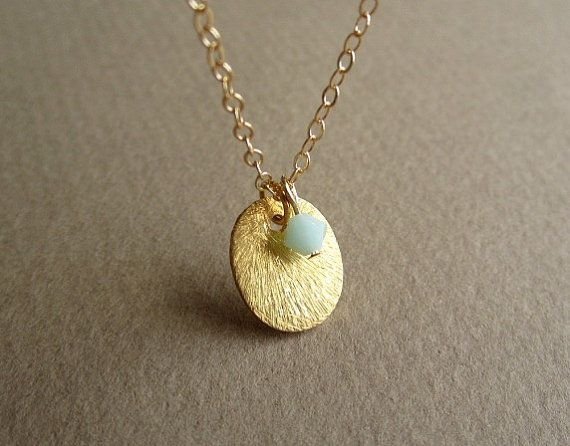 Via Simple Gold Oval Disc Necklace ...
Minimalist chic and perfect to complement your sun-kissed skin.
25

Hamsa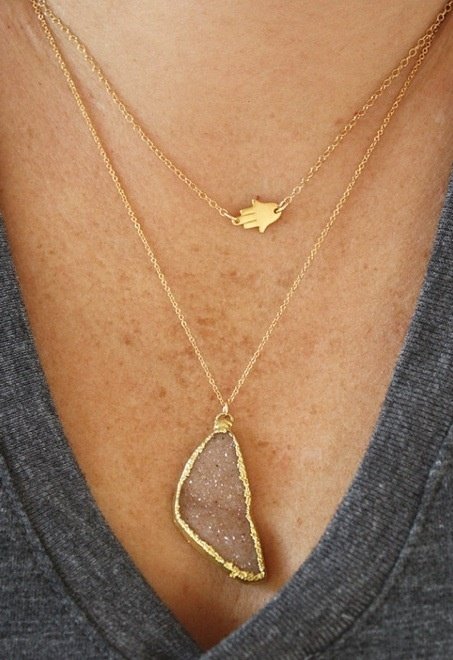 Via Gems n such
I love the layered look of these two necklaces!
26

Heart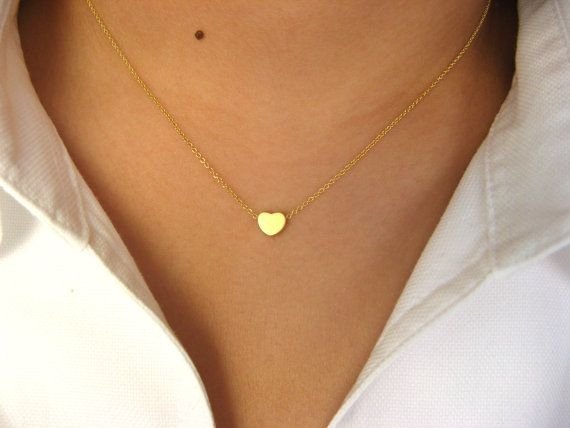 Via Little Dainty Necklace 14K gold ...
Spread the love!
27

Gold Circle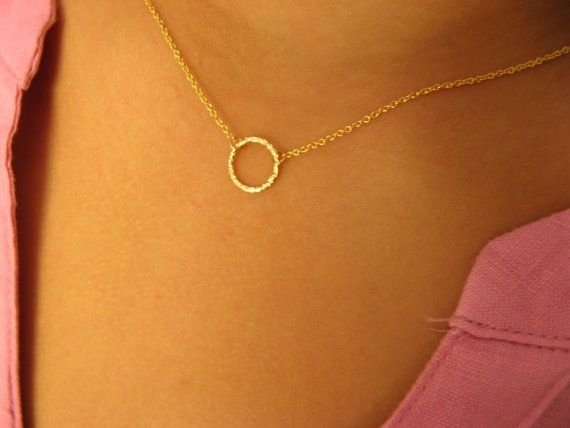 Via Little 14K Gold Filled Dainty ...
This gold circle necklace would look so nice with a maxi dress.
28

Compass Necklace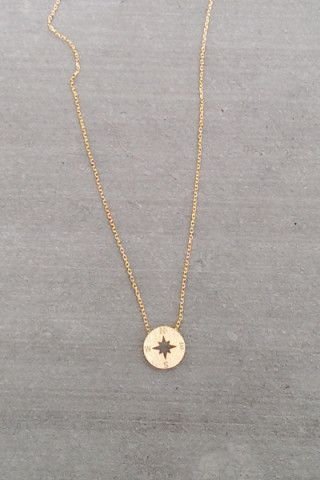 Via tiny compass necklace,compass jewelry, nautical ...
With this dainty compass necklace, you'll always be on the right track!
29

Bird Necklace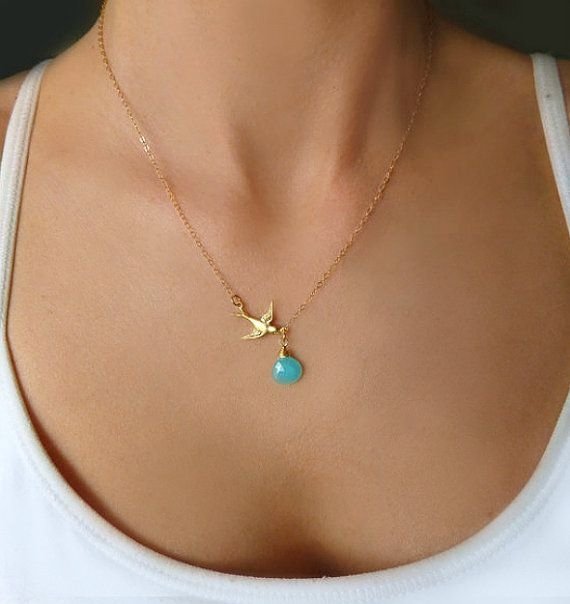 Via Bird Necklace - Small Sparrow ...
Soar to new heights with this elegant bird necklace.
What did you think of these dainty necklaces? Would you ever wear any of them?
Please rate this article