What girl doesn't dream of getting a small blue box with a white ribbon on her birthday, Valentine's Day, Mother's Day… or any day? Almost the moment we're born, we recognize the classic blue box from Tiffany, and yearn for the glittery goodies inside. A few years ago, I started a charm bracelet for myself, and now everyone knows which charms are my favorites — Tiffany, of course! Take a quick peek at this list, and you'll see why. Here are 9 beautiful Tiffany charms.
---
1

Love Charm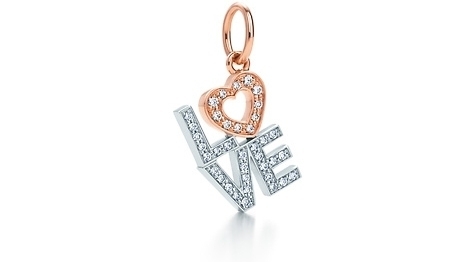 Price: $925.00 at tiffany.com
This beautiful charm, made in rose and white gold, glitters with brilliant round-cut diamonds, with a delightful, obvious message. It would be ideal for hanging on a charm bracelet, but would also be gorgeous on a necklace.
---
2

Tiffany Locks Vintage Charm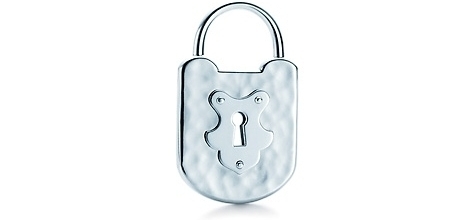 Price: $175.00 at tiffany.com
Made of gleaming sterling silver, and measuring an inch long, this charm looks like a vintage lock, with a keyhole and a plate. The lock looks hammered in texture, and is so pretty! Again, this could be a charm for a bracelet, or to be used as a pendant.
---
3

Ice Cream Cone Charm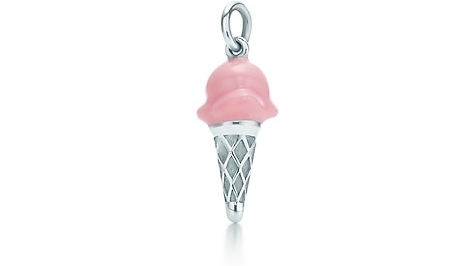 Price: $175.00 at tiffany.com
This sweet charm reminds me of that line from the Sarah McLaughlin song, "Your love is better than ice cream." It's made of sterling silver with pink enamel, and is so detailed!
---
4

Mittens Charm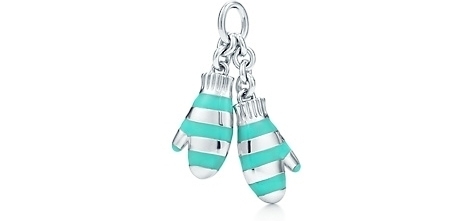 Price: $200.00 at tiffany.com
Baby, it's cold outside! Remind her of the warmth of your love, or just that ski trip you took last winter, with this adorable two-in-one charm, featuring a pair of mittens in sterling silver striped with Tiffany Blue enamel.
---
5

Apple Charm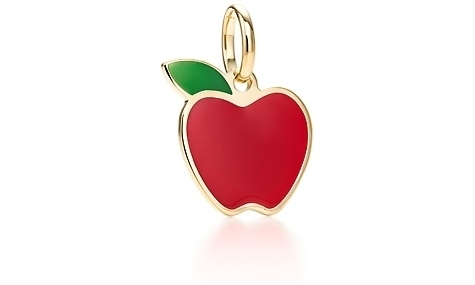 Price: $750.00 at tiffany.com
What a lovely, thoughtful gift this would be for a teacher! It's a red apple, made of 18-karat yellow gold with red enamel for the fruit and a tiny green leaf.
---
6

Chinese "Luck" Charm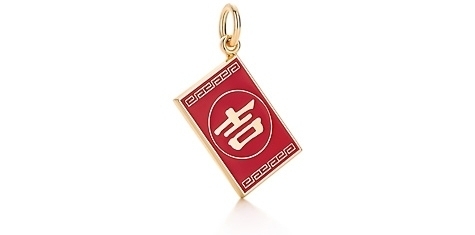 Price: $675.00 at tiffany.com
Celebrate the Chinese New Year, or just wish good luck to your favorite graduate or colleague with this gorgeous charm. It's made of 18-karat yellow gold, finished with red enamel and the Chinese symbol for "luck."
---
7

Wedding Cake Charm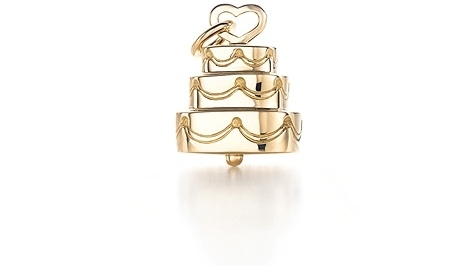 Price: $1,350.00 at tiffany.com
What a beautiful way to celebrate a wedding or an anniversary! This 18-karat yellow gold charm looks like a miniature wedding cake, with three delicious tiers, topped with a heart.
---
8

Tiffany & Co. Shopping Bag Charm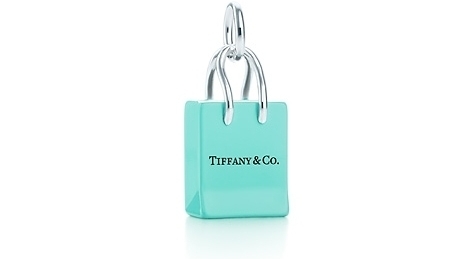 Price: $200.00 at tiffany.com
We all want a gift that comes in a bag like this, made of sterling silver with enamel in Tiffany Blue. Commemorate a spectacular shopping spree, or just celebrate your favorite jeweler with this pretty, unique charm.
---
9

Paloma Picasso Love & Kisses Charm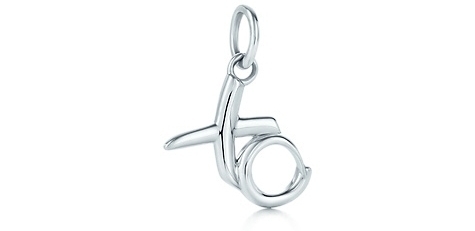 Price: $150.00 at tiffany.com
This sterling silver charm, designed by Paloma Picasso as part of her Graffiti collection, is simple, one sweet kiss and a loving hug. I'd love to get this for Valentine's Day or Mother's Day… wouldn't you?
These are just a few of the more than a hundred gorgeous charms at Tiffany stores, or on their website… with so many to choose from, there's bound to be at least a few that would make a wonderful gift to the charm collector in your life. Which of these Tiffany charms do you think she'd love best, or is there another one you've found that you think she'd like more?
More
Popular
Recent