As much as I love fine jewelry, some of it just can't be worn everyday… it's just too fancy to wear to the office or to school! But I do want to wear a necklace that I never take off, one that's made for layering and casual as well as dress wear. And Tiffany, my personal favorite jeweler, makes a range of necklaces made for this exact purpose. Here are 7 Tiffany necklaces to wear every day!
---
1

T&CO. Horseshoe Charm and Chain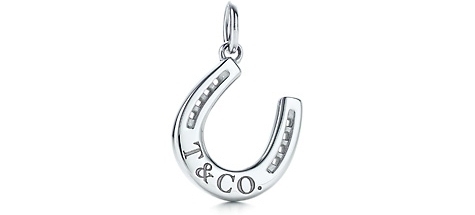 Price: $175.00 at tiffany.com
I absolutely adore this necklace — it's the one I wear every day, and I love layering it with longer silver necklaces, or just wearing it alone. The horseshoe is my good luck charm, and the way it hangs, at a jaunty, sassy angle, just speaks to me!
---
2

Elsa Peretti Bean Pendant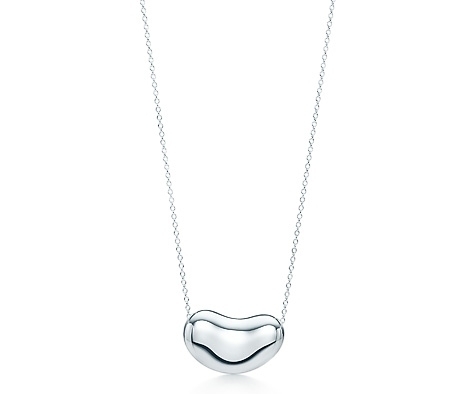 Price: $250.00 at tiffany.com
My youngest daughter's nickname is Bean, which may be why I love this every day necklace. The little bean was designed by Elsa Peretti to represent "the origin of all things." Whatever the inspiration, the simple, sweet shape is ideal for casual or dressy wear…
---
3

Tiffany Infinity Pendant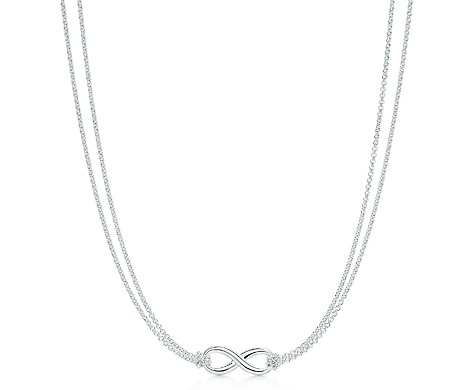 Price: $150.00 at tiffany.com
Profess your eternal optimism or undying affection with this necklace, bearing a pendant in the shape of infinity. The way it's attached to the necklace is very clever — a little knot at each end — and the shape is so unique, it's sure to be noticed!
---
4

Tiffany Twist Bow Pendant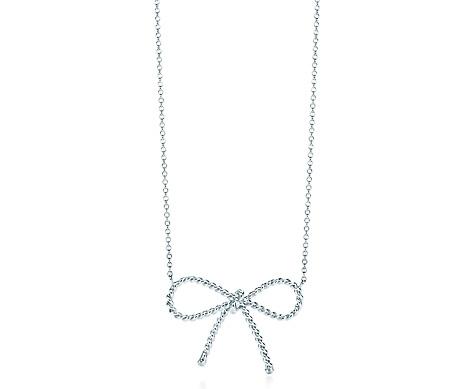 Price: $225.00 at tiffany.com
How pretty! This everyday Tiffany necklace is made of sterling silver twisted to look like a pert bow, dainty and sweet. Buy it and wear it yourself, or give it as a birthday or graduation gift… it's so charming, isn't it?
---
5

Tiffany Keys Heart Key Charm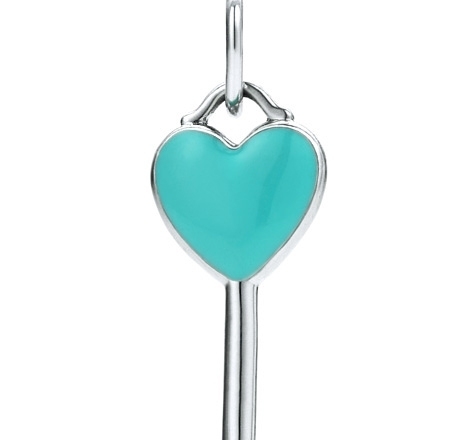 Price: $175.00 at tiffany.com
I adore the Tiffany Keys collection, but many of the pendants are just too glam to wear every day. This one, though, seems made for everyday wear, just an elegant key with an enamel detail in Tiffany Blue. It's small, only an inch long, so it's perfect for layering, or just wearing alone.
---
6

Tiffany Locks Heart Lock Pendant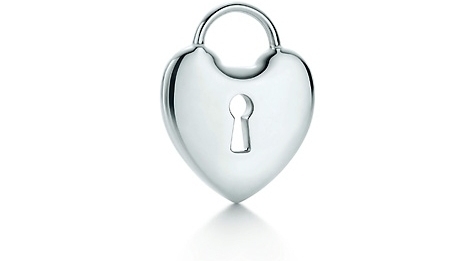 Price: $150.00 at tiffany.com
I gave this exact necklace as a christening gift, and it's perfect! It's tiny and sweet, and though it seems made for a younger girl, it can still be worn by grown-ups, too… on a side note, the pendant also looks great as a charm on a charm bracelet!
---
7

Elsa Peretti Cross Pendant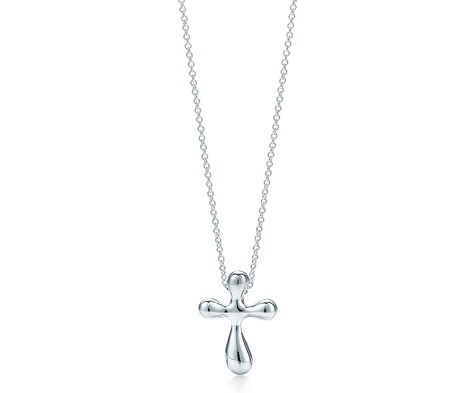 Price: $175.00 at tiffany.com
For those of a religious inclination, this rounded cross would make a lovely every-day choice. The form is still recognizable, but streamlined and delicate at the same time. There are several crosses in the Tiffany line-up, too, if you're looking for something more traditional to wear every day.
With so many pretty necklaces to wear every day, how will you choose just one? My favorite is the horseshoe, but I also adore the bean… how can I decide? Which of these do you like best, or are you torn between two loves, too? Do tell!
More
---
Popular
Recent