COMMENT
Have you seen all of the incredible pieces of 3D jewelry there are? Anything made from a 3D printer is pretty astounding. Have you seen all of the amazing 3D creations that have hit the runway and art galleries? I think there are only going to be more impressive gadgets coming from 3D printers and I can't wait to see them all. But for now, let's drool over these pieces of 3D jewelry!
1. Chromosome Bracelets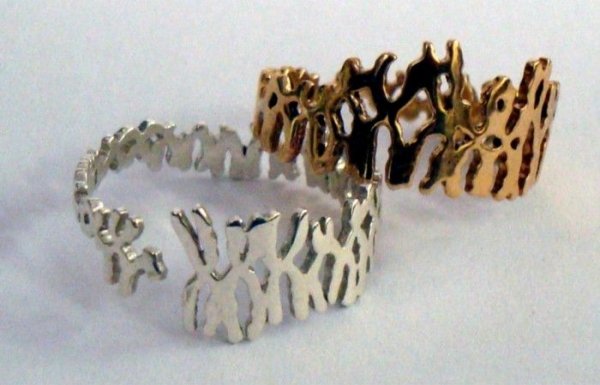 First up for 3D jewelry are these bracelets inspired by human chromosomes. How cool!
Smooth Kinematics Necklace