In my opinion, fairy tale charm bracelet ideas often make for the best bracelets. I am all about the whimsical, and even though the whole steampunk and Goth theme has been growing on me lately, I always revert to the fairy tale. Some of my favorite charm bracelet ideas draw on modern themes, so they're not too childish! Hopefully these charms will bring you a little inspiration for your next creation!
---
1

My Flat in London Throne Charm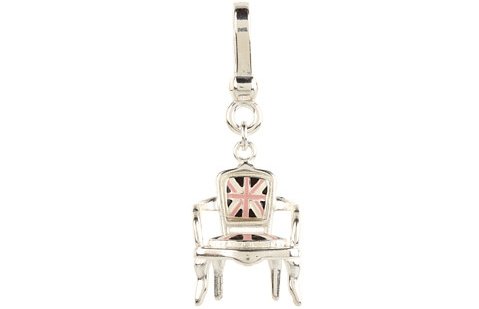 Now what is more fairy tale than the whole William and Kate saga? Despite the cringey film that was released the year they got married, I think this is one modern fairy tale that is relatively untainted. One day Kate will ascend to that throne, so if you love their little story then add one to your bracelet. This is one of those modern charm bracelet ideas I was talking about!
2

Fossil Butterfly Charm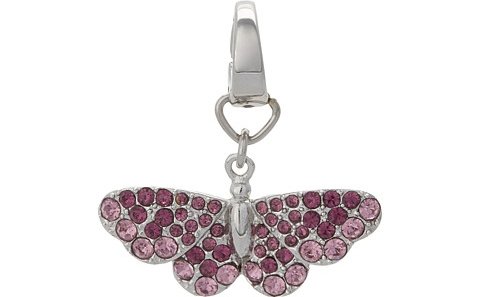 For some reason, butterflies just make me think of A Midsummer Night's Dream. I think it is just how floaty butterflies are. There is something naturally magical about them, which is why they are so big at weddings! To me, the more colorful a butterfly charm is, the better.
---
3

My Flat in London the Pearly Charm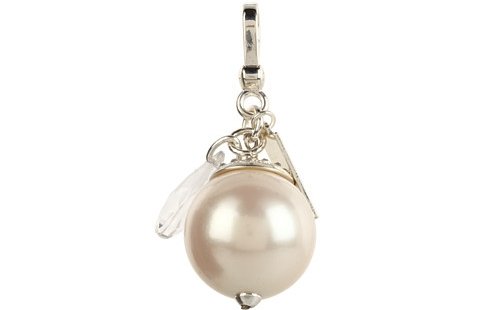 I don't think a charm has to scream fairy tale with its very being to feature on this list. There is something alluring about pearls, especially when they are chunky. This charm features a resin pearl, which has a mystical sheen to it. It's super easy to clip onto your charm bracelet too, which makes it such a great gift for little ones especially!
---
4

Fossil Heart Charm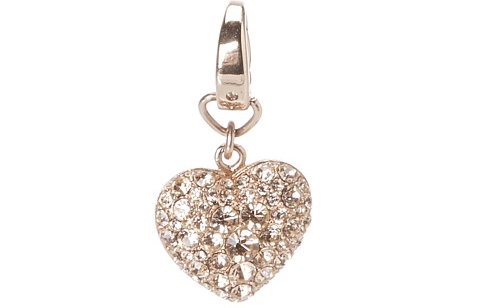 What is more fairy tale than love itself? And what is more symbolic of love than a gorgeous little heart? Complete with a load of sparkle, this heart charm from Fossil will catch the sunlight just perfectly when you are out and about. It is a real statement piece, so you can even use it as the focal point of your bracelet if you like! The steel is rose-gold polished too, giving it a sort of elegant look.
---
5

My Flat in London Tally Ho Horse Charm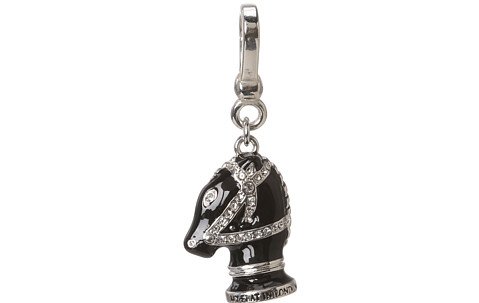 No fairy tale is complete without a knight to swoop in and save the day. Okay, so that is a little subjective. But when you think of the whole medieval and Hans Christian Andersen thing, there is a fair bit of knightage on the go. I am a massive fan of this Tally Ho Horse Charm! It sort of reminds me of a chess piece. Not that I have played much chess, or any chess at all for that matter.
---
6

Fossil Eiffel Tower Charm
Paris is the city of love, so an Eiffel Tower charm is a welcome addition to any fairy tale bracelet with a love theme. True to Fossil's design nature, this one features plenty of sparkle. If you are buying charms as a gift, I do think this one will be a clear winner. I don't know of anyone who doesn't love the Eiffel Tower! It has such beautiful imagery.
---
7

Juicy Couture Flower and Butterfly Charm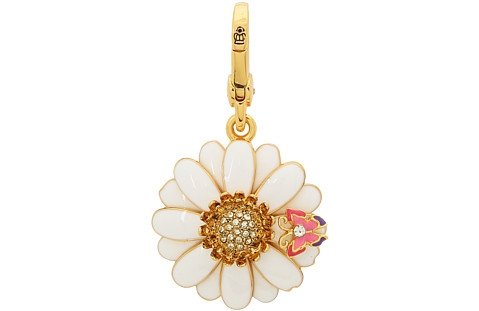 Finally, what is a fairy tale without a few flowers? Think of all the great fairy tales the world loves! Alice in Wonderland, Beauty & the Beast…they all feature a fair bit of fauna. What I really love about this Juicy Couture charm is the splash of color it brings. Each to their own and everything, but I don't like monotone bracelets!
The great thing about creating a fairy tale charm bracelet is that fairy tales are so subjective. Your fairy tale probably isn't the same as mine, so you may have your own ideas of what makes such a bracelet magical. If that is the case for you, do share your ideas! They could inspire me, and others.
---
Comments
Popular
Related
Recent