Do you ever look at period drama jewelry pieces and think, "Wow, I wish I lived back then so I could wear that!" Me too! One day I realised, you don't really have to try and invent a time machine so you can go back to the 16th century and start rocking a pearl necklace with a "B" at the end. Not at all. In fact, you can go right ahead and start copying those period drama jewelry pieces now, because there's nothing wrong with standing out!
---
1

Anne Boleyn's B Necklace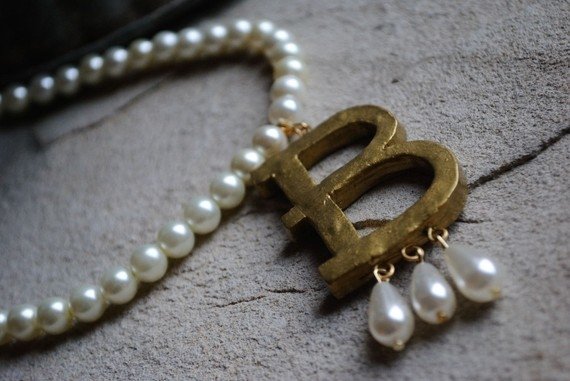 To give credit where credit is due, this is one of those period drama jewelry pieces the world went nuts for because of Betty from Ugly Betty. Hopefully your neck will do a little better than Anne's did with this around it. If you don't fancy the "B," there are lots of Etsy sellers who will make them with the letter of your choice. I am seriously considering an "M," although I am not sure how well I suit (faux) pearls!
2

Heart of the Ocean Necklace
The Heart of the Ocean really is a beautiful myth orchestrated by the amazing James Cameron, but there is a bit of a historical basis there. There was a rare diamond and sapphire necklace on board the Titanic when it sank, but the story behind it is not as elaborate as the one behind Rose's heart. It is also worth noting that James Cameron did not construct this beauty all by himself! It featured in one of the earlier Titanic films too.
---
3

Young Victoria Necklace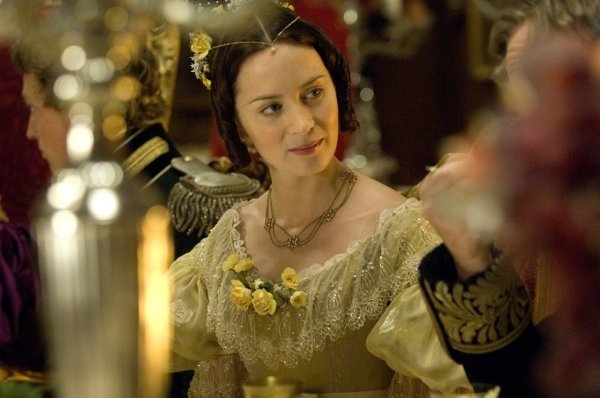 The Victorian era doesn't excite everyone. Usually, it is associated with a more dour side of British society. God knows society was certainly strict back then! Still, the film Young Victoria was quite the hit. Sadly, I am yet to see it. However, I do think some of the costume jewelry from it is stunning, including this necklace!
---
4

Downton Abbey Inspired Pearls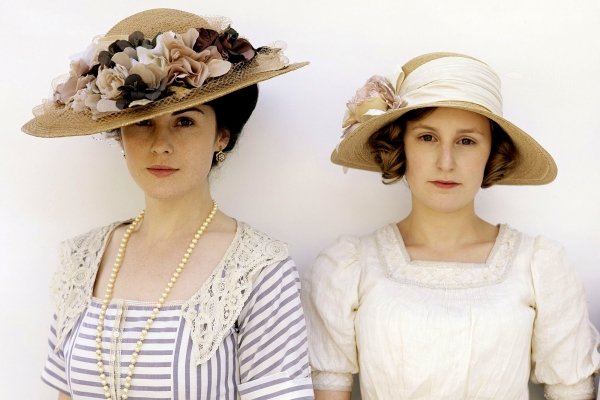 If there was one things ladies of the Edwardian era loved to do, it was show off their wealth through pearls! Pearls were a great sign of refinement, and they lacked the garish nature of jewels and gems that were to follow. Of course, there is plenty of Lady Rose's jewelry you could consider checking out too!
---
5

A Reign Inspired Bracelet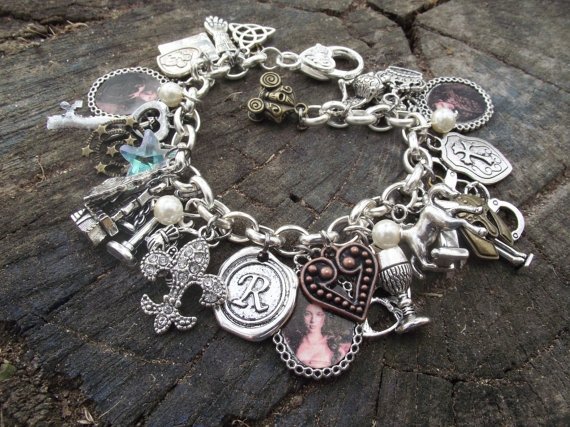 Now, I am yet to see Reign, so bear with me here. In fact, I have to mention I am SO jealous of those of you who live in countries that have broadcast it! Anyway, I follow Torrance Coombs on Instagram, so I feel that adding a Reign item in here is a good move. It seems the handmade world is swimming with Reign inspired bracelets, so go ahead and find one!
---
6

Catherine of Aragon's Necklace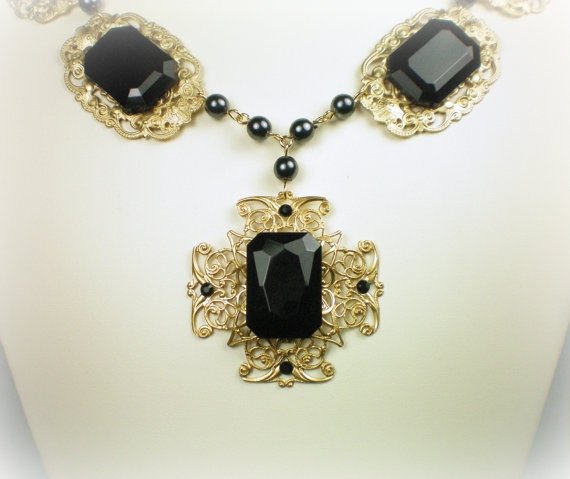 Maria Doyle Kennedy did such an amazing job of playing Catherine of Aragon in The Tudors, she made me fall in love with her immediately. A lot of the necklaces are clearly cast to highlight the dark times she's going through. As a major onyx devotee, that doesn't bother me in the slightest! There are lots of necklaces out there, but this one is my favorite.
---
7

A Diamond Choker a La Mr Selfridge's Ellen Love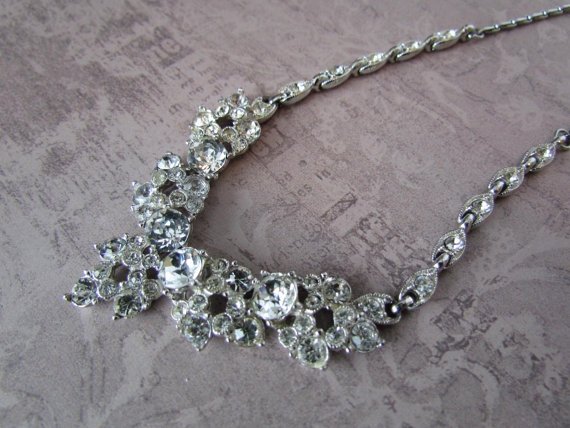 Back in season 1, Ellen Love was the lady we loved to hate. She brazenly swooped through the Selfridges' lives with her HUGE diamond choker. How dare she? Anyway, diamond chokers probably are best reserved for those seriously flamboyant occasions. Unless you're feeling particularly brave, of course.
There is rarely anything delicate about period drama jewelry pieces. But isn't that what makes them so attractive? They are great for boosting a plain outfit! If there is a piece of jewelry you love from a period drama, what is it?
---
Comments
Popular
Related
Recent