Why restrict beautiful things to your neck and bracelets, when hair jewelry pieces are just as cute? Hair jewelry pieces are always delicate, yet, somehow, they manage to ooze glamor. I realise that this is often unchartered territory for a lot of women, but I do think these pieces are everyday items we can all enjoy.
---
1

Emily Elizabeth Heirloom Bobby Pins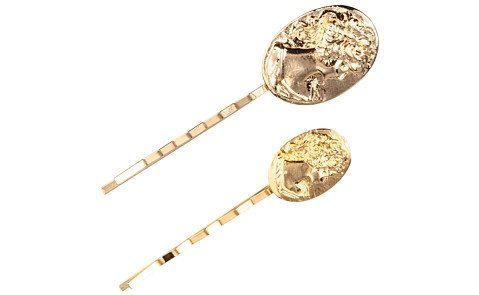 We all love a good bobby pin, so why not turn yours into hair jewelry pieces? Not all of your bobby pins have to go this way, of course. Just one or two in focal places will do. That way, any bobby pins that stick out have a special shine to them. Say goodbye to looking clumsy, and hello to looking fabulous.
---
2

Krystal Swarvoski Daisy Hair Comb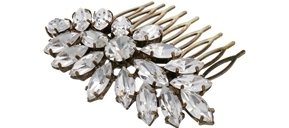 Now you can feel just like Rose did when she stripped off and made Jack sketch her. Fortunately, you don't have to strip off to wear this comb. Simply slip it into place to keep your hair from falling into your eyes. Personally, I think this is a great workplace piece. It looks especially great in dark hair, which will let the colors stand out.
3

Jane Tran Beaded Hair Clip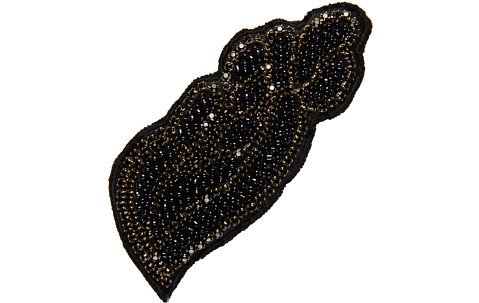 Another great, and more reliable, way to keep your hair out of your face is to use an actual hair clip. This beaded clip is a little unique in terms of hair jewelry. As it uses beads, rather than gems, it isn't too over the top. To me, it has a lovely flapper girl vibe. I would definitely wear it in a heartbeat!
---
4

ASOS Festival Hair Charm Crown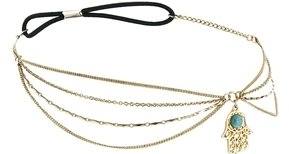 Now I am not sure, but I have the sneaking suspicion that these little crowns only work on fine hair. I have very thick hair, so I am not going to try wearing one myself. However, if you can pull off Mischa Barton-style waves, go for it. I think this is a great way to accessorise, and it is very boho but I still feel you could wear it for any old reason.
---
5

Emily Elizabeth Vermont Hair Comb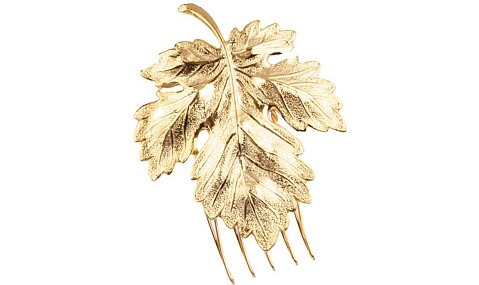 To me, this is the perfect way to pull off that Helen of Troy look; which we are all aiming for, obviously. In all seriousness, if you do feel like looking like a Greek goddess, give this a whirl. It has an almost ethereal sheen to it. While I reckon it is good to go for everyday wear, I do think it could bring something special to a wedding outfit also.
---
6

ASOS Faux Pearl Hair Crown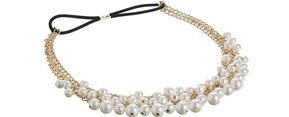 Okay, I know I had a little moan a few lines ago about not being able to wear these crowns. I am however, a sucker for pearls in their faux and real form, so I couldn't not highlight this beauty. Thanks to the chunkiness of the pearls, I do think they will work well even on thick haired people like myself. I am so keen on this, I may even order it ASAP.
---
7

Jane Tran Sculpture Headband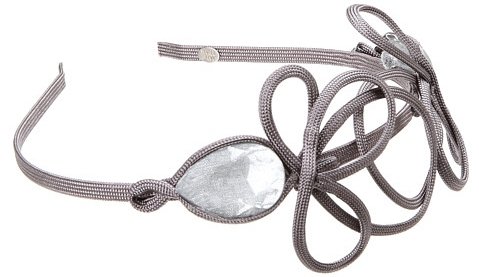 What better way to make the most of hair jewelry than to just get one massive jewel and make it the focal point of your hair? Jane Tran has pulled off managing that just nicely. I reckon this headband will look fantastic with just about any up-do. In fact, if you just want to create a lazy up-do, this will add some instant glam effortlessly.
Hopefully I have convinced you that everyday hair jewelry is definitely doable. If you dread your hair looking boring, adding jewels to the mix can change all that. Rarely are these jewels tacky, and they are ALWAYS gorgeous. If you have any hair jewels you love, what are they?
---
Popular
Related
Recent