I love rings! All kinds of rings, too, from stacking bands to cocktail rings to statement rings, and everything in between. Lately, I've had a thing for sweet little rings, romantic and girlie and petite. All of my favorite designers are offering them, too, so they're on-trend and easy to find! Here are 7 sweet little rings… please, have a peek!
1

Stuck to You Double Heart Ring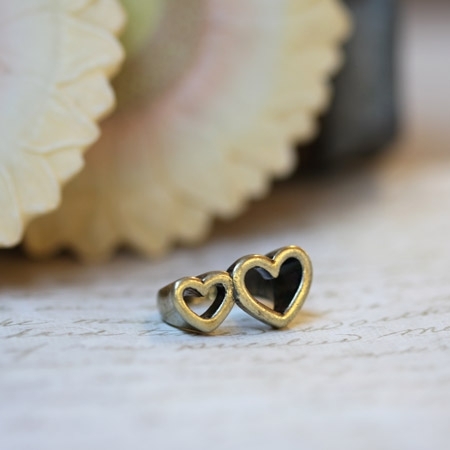 Price: $9.99 at shopruche.com
How dainty! These two tiny hearts are stuck together, professing their affection for all to see. The ring comes in one standard size (size 7) and is made of antiqued brass. It has a slightly vintage feel to it… I love it!
2

My Pet Ladybug Ring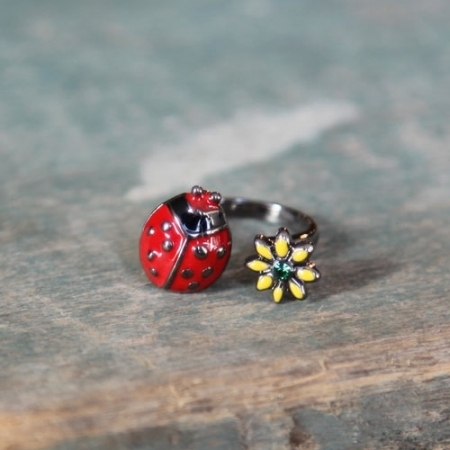 Price: $9.99 at shopruche.com
When you were a little girl, didn't you want a pet ladybug? It's not too late, my dear, for here, perched at one end of this ring, is a bright red ladybug with a scattering of black dots. At the other end, facing your pet ladybug, is a bright yellow daisy with one tiny perfect green crystal in the middle. Miss Ladybug measures a half-inch tall, and the ring is adjustable.
3

Yellow Rose Cab Ring by Violet Bella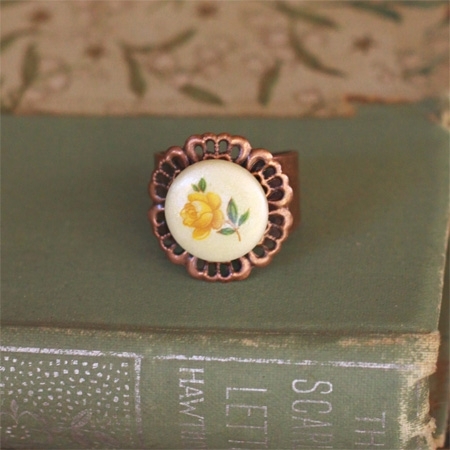 Price: $15.99 at shopruche.com
This ring reminds me of something my great-grandmother would have worn, inspired by one of her cameos, with one perfect yellow rose set in a bright copper band, with copper frills all around. It's approximately a half-inch across, ideal for wearing with a vintage floral-print dress.
4

Darling Daisy Chains Ring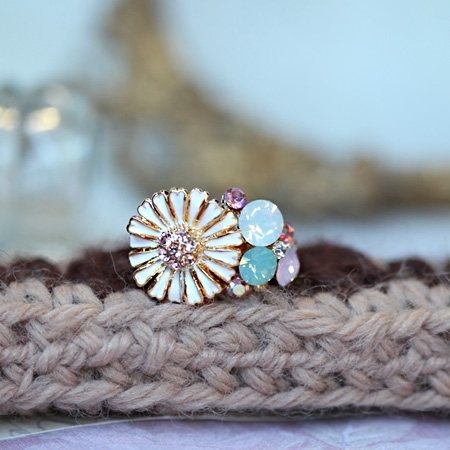 Price: $11.99 at shopruche.com
Add a little sparkle and shine to even the greyest of days with this sweet little ring. It has one little white daisy and a garden-full of glittering rhinestones in soft blues and violets, like raindrops. The band is adjustable, so you'll get a perfect fit.
5

A Bow for Show Ring in Light Blue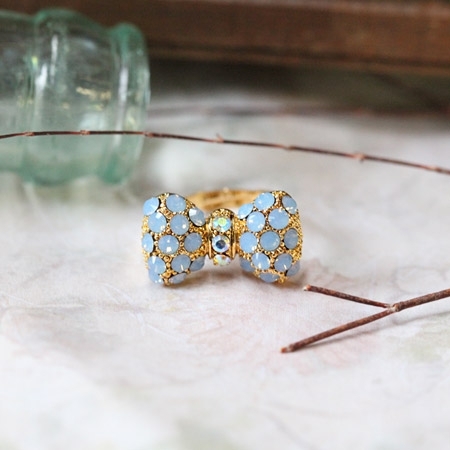 Price: $9.99 at shopruche.com
What spring outfit couldn't benefit from the addition of a pretty little bow? Also available in white, this gold-tone ring is tied into a sweet bow shape with gleaming, glittering blue rhinestones to add shine. Wear with a faded denim romper and a plain white top, or with a vintage-inspired graphic print tee.
6

Picture Perfect Brass Camera Ring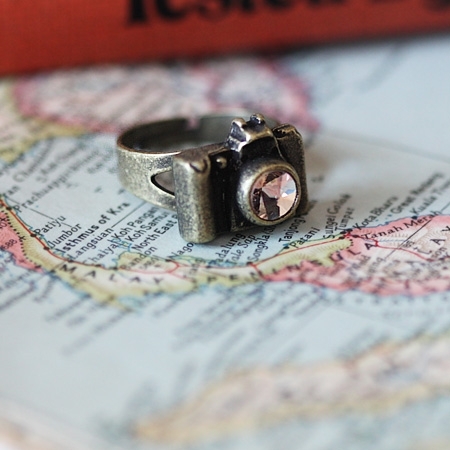 Price: $8.99 at shopruche.com
You love taking photos of your friends and family and flowers, so celebrate your passion with this sweet little ring! It's shaped like a camera with a faceted glass rhinestone for the lens and an adjustable band to ensure a perfect fit.
7

Four-Letter Word Ring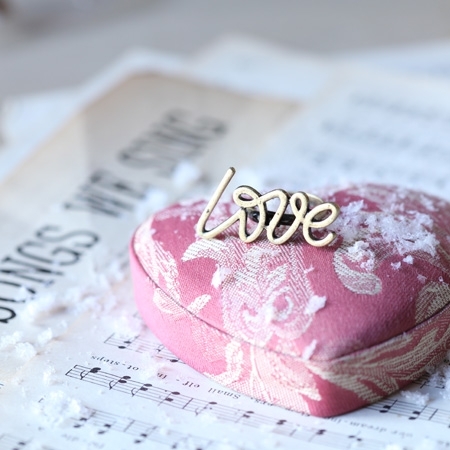 Price: $12.99 at shopruche.com
It's time for a spring fling, so start a flirtation with this darling ring. It's spells out that sweet little four-letter word in a loopy script. It measures an inch and a half wide, made of antiqued gold-tone metal. Wouldn't this make a wonderful birthday or Valentine's Day gift?
As you can see, sometimes the right ring for an outfit this spring will be something tiny and sweet, maybe one of these! That last ring is so pretty… and I love the little camera, too! Which of these sweet little rings do you like best, and why? Please share!